First of all, I wanna thank every one who remembered to greet me on my birthday. My birthday this year was pretty low-key, but it was wonderful. Pete woke me up with a surprise birthday cake, and I went downstairs to find he also made me breakfast.:) In the evening, we went out to dinner in Tagaytay. It was great! To think I started the day just grateful that I wasn't spending my birthday in a hospital like I did
last year
...
Anyway, on to the entry...
June 28, 2009
Jollibee Macapagal Ave.
I love doing Jollibee parties for the simple reason that I get to hang out with Jollibee. :D I don't about you, but everytime I see the mascot, I still get starstruck. Seriously. Sometimes I catch myself with a silly smile on my face when Jollibee makes an appearance at a party. There's just something cute and funny about that giant red bee. Not all mascots are created equal. Well, apparently not all Jollibees are created equal either. And Gian's Jollibee mascot was the funniest and coolest one I've seen. Hehehe.
Here are some of my favorite shots from the party.
Gian's hot pink dress!
Some details.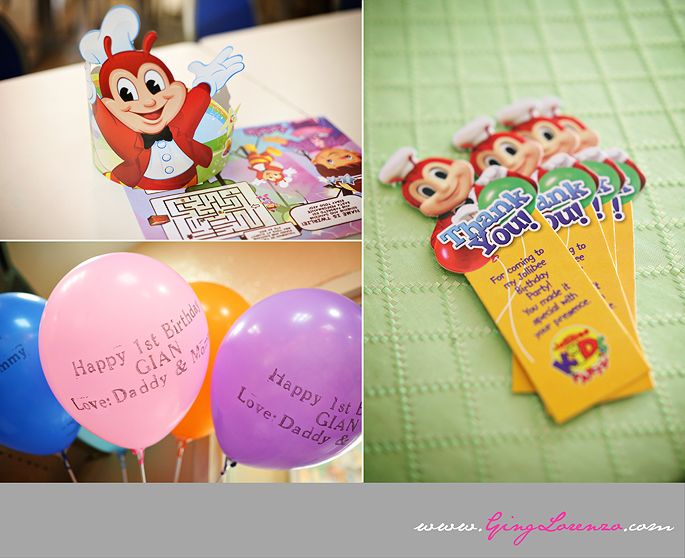 The cake!
And here's the birthday girl being mobbed by well-wishers.
Gian wasn't really in the mood to smile that day. She was still very cute though.:)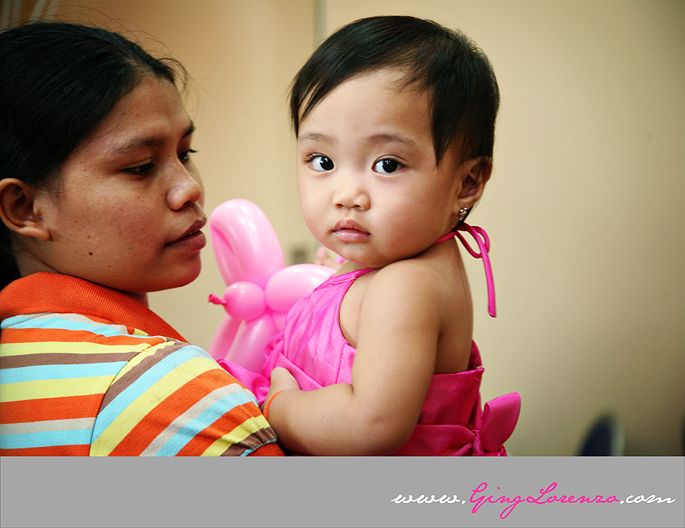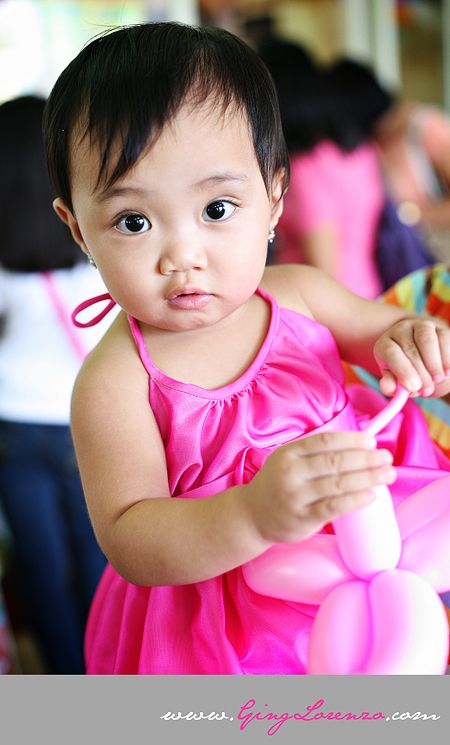 A fun dance routine from the Jollibee staff to kick off the party.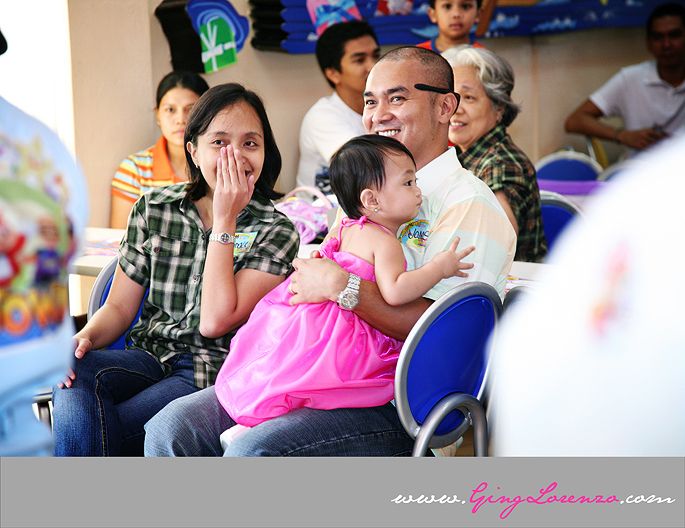 And here's Jollibee! Gian wasn't so amused though.
Gian and Mommy Grace.
Tired of the camera.:D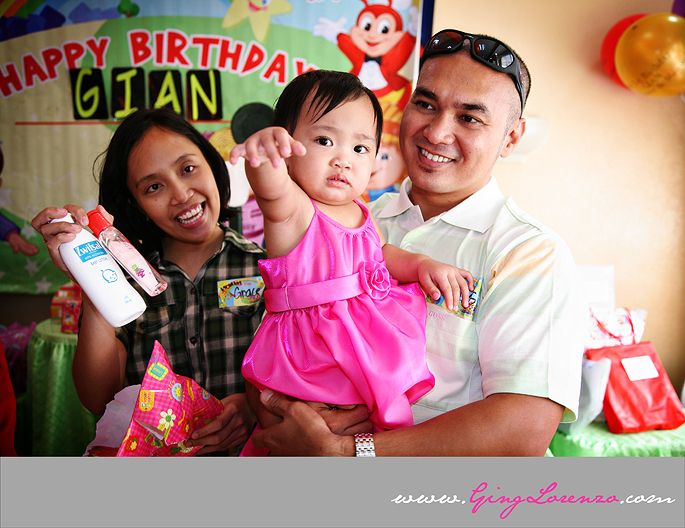 After the party, we took a few more shots in front of the venue. Gian felt so much more comfortable with this Jollibee statue that she did with the live mascot.:D
Loved the light!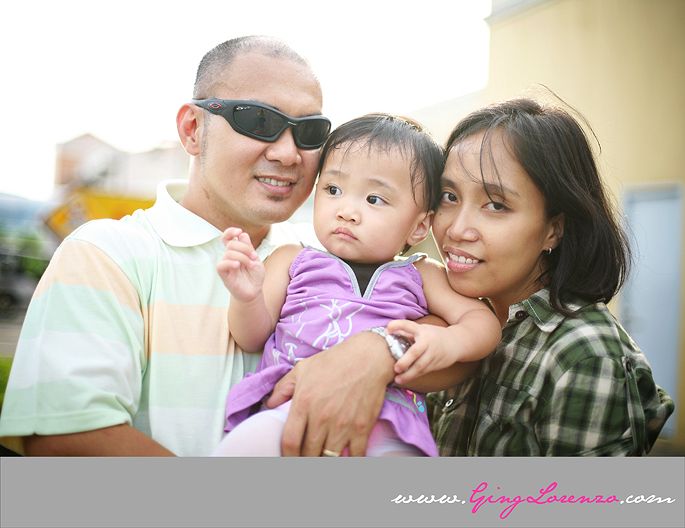 My favorite shot of Gian.:)