What is boudoir photography? Here's one definition I got on the
Internet
:
Boudoir photography is a genre of photography that involves female subjects in sexually suggestive or sensual poses. It is distinct from erotic photography in its emphasis on the aesthetic qualities of the subject and the craftsmanship of the photographic process over the sexually stimulating nature of the image.
And
another one
:
To many, boudoir photography is considered the art of visually capturing beautiful, sensuous and sexy photos of regular women. Age (as long as you are of minimum legal age), how thin, how tall, doesn't matter. The purpose of boudoir photography is to make women look great.
When Ria asked me if I do boudoir sessions, I told her I have never done one but would love to do it for her. We agreed to look at samples on the web and exchange ideas based on the style of photos that we liked. Ria sent me a link to a website and I was so glad to realize that we had the same vision on how the pictorial should go. I know some people would find these images too clean and wholesome but as the definition above states, I don't think boudoir photos should be confused with sexy photos in men's magazines (Yes, I've seen a lot of boudoir photos that just made me cringe. Hehehe.). I believe boudoir photos should be more personal. Very personal. I wanted to take sexy and elegant photos that would still reflect Ria's bubbly personality.
Ria wanted to have this session as a surprise for her husband. When she got back to Sweden, she told me that he was very happy with the shots. We did have a lot more photos showing a bit more skin but Ria says her hubby wasn't too comfortable with the idea of them being published here so I have to respect that. I'm actually just so grateful that they let me post the ones below. So, here are the photos that made the cut. (Oh, and if you haven't seen them yet, check out
Ria's other portraits
first.)
When Ria asked me where we could do the session, I thought of Astoria Plaza right away. I've done shoots there before, and I know how great the natural light of the rooms are. And more importantly, I know their rates are not as expensive as other hotels.
Again, a big thank you to
Ian Lipa
for the awesome job on Ria's hair and makeup.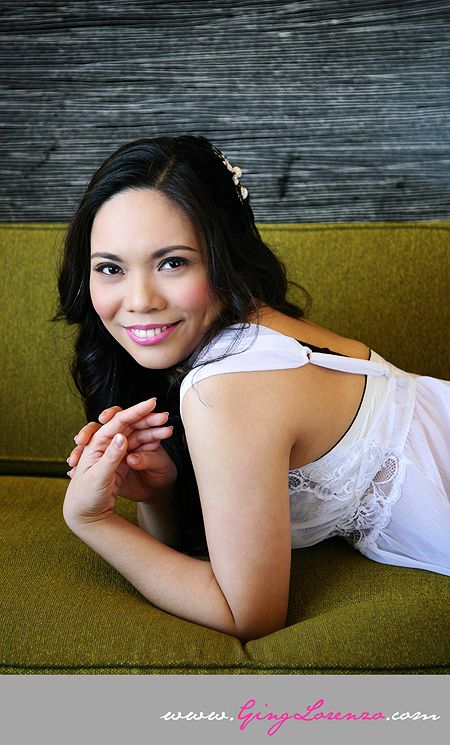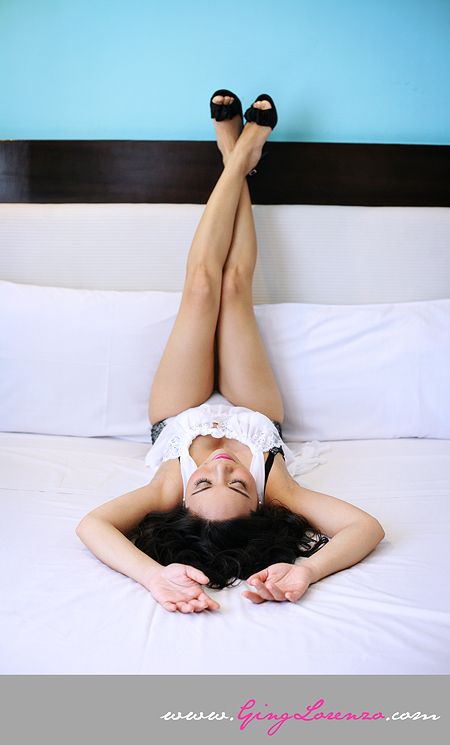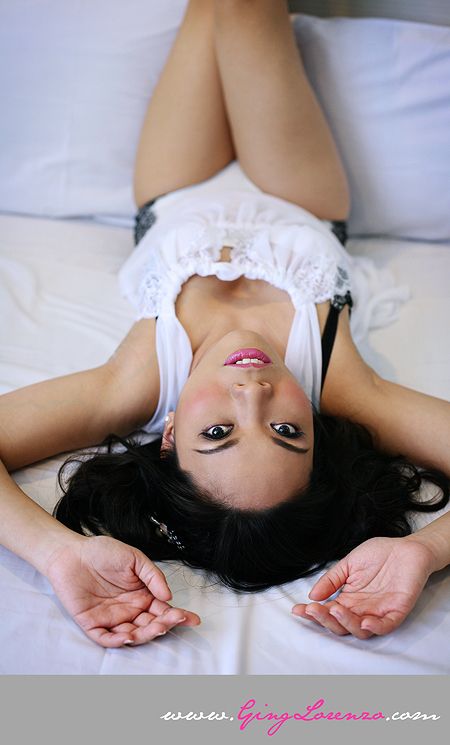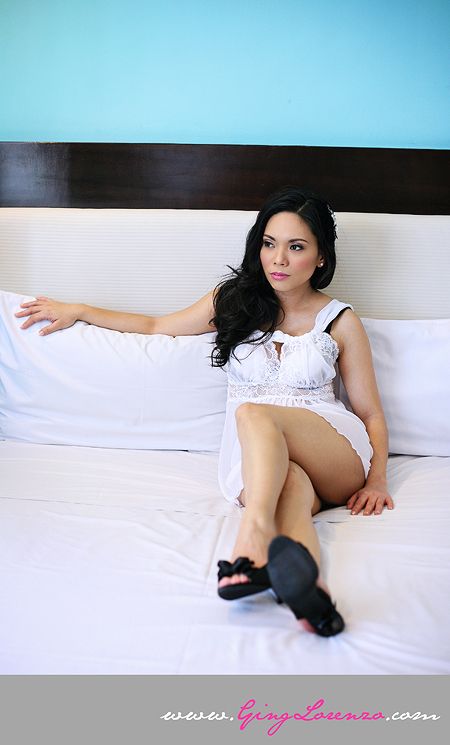 I love these next two because they show how sexy Ria is, even without showing her body.;)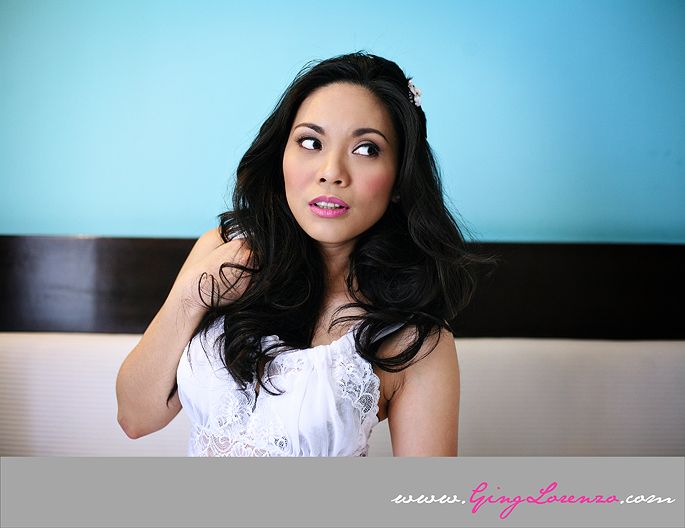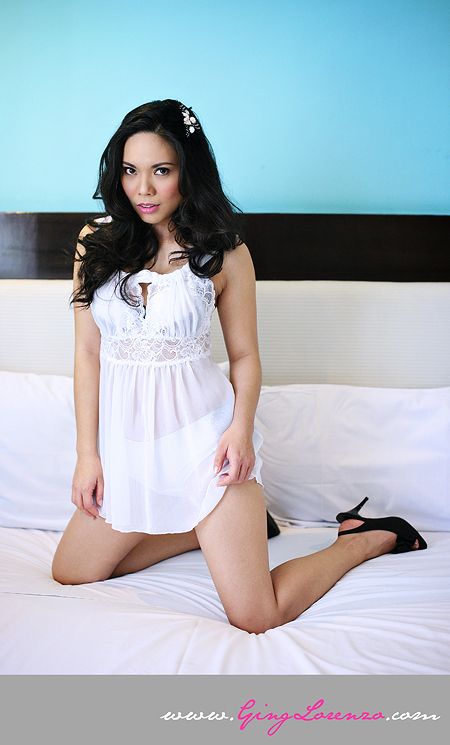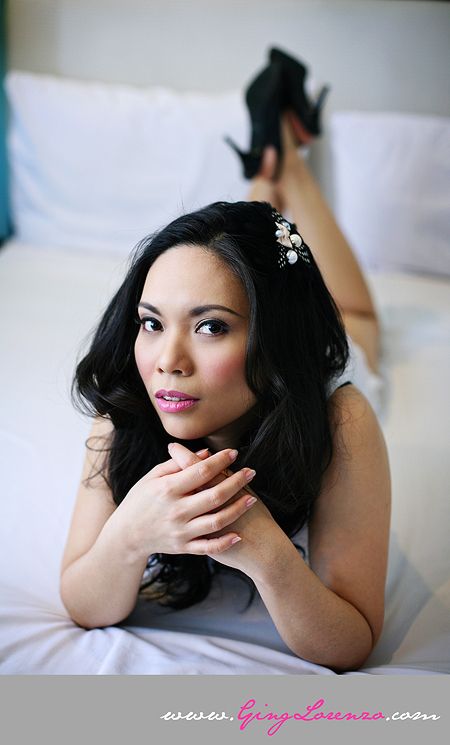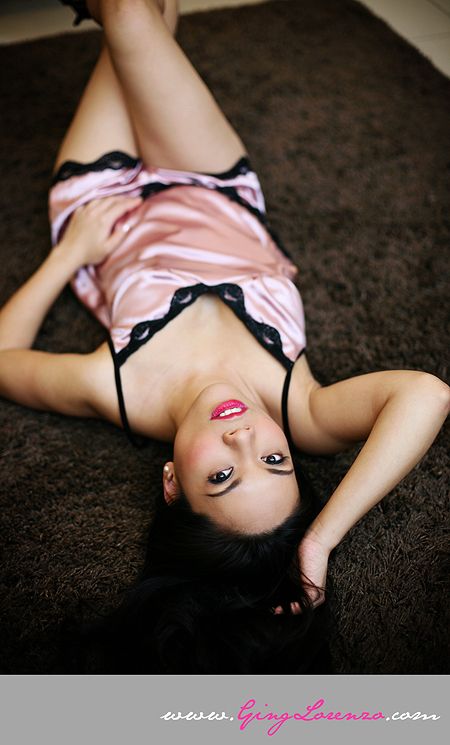 I love these next few shots because Ria's bright personality still shines through--even with just a blanket.:D And they remind me of how much fun we had during the shoot. There were just me, Pie, Ian (the make-up artist) in the room with Ria. All ladies. So, we made sure Ria was comfortable. Her hands were shaking the whole time though because she was excited and nervous. And by the end of the shoot, we were all just laughing about it.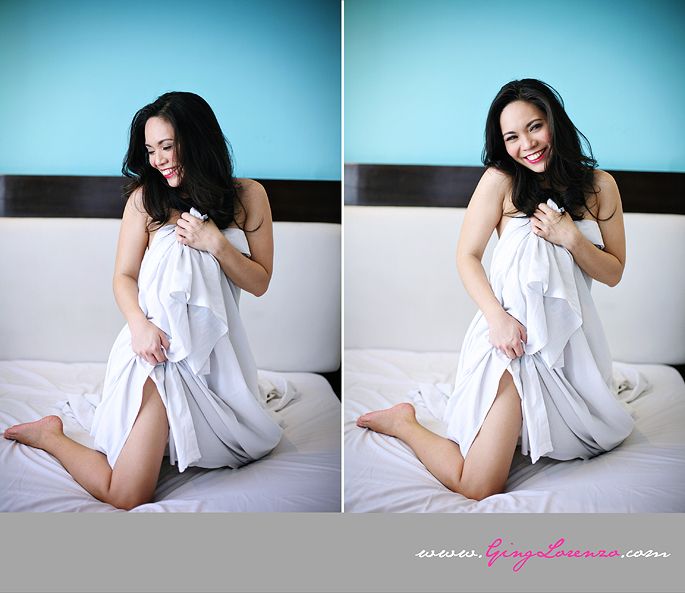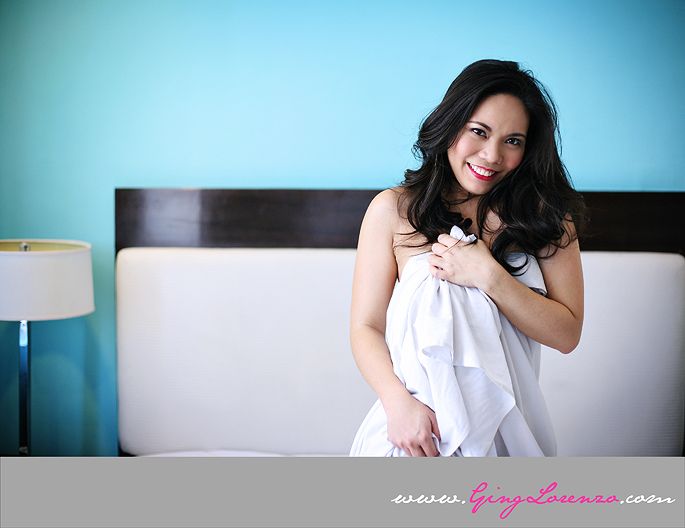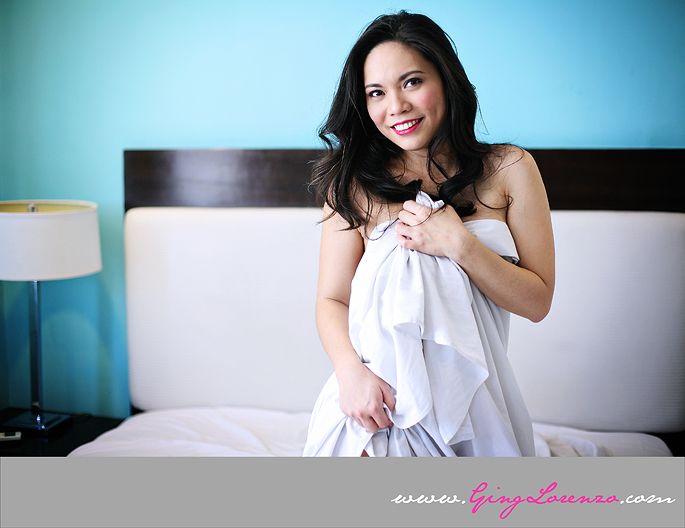 One of my favorites.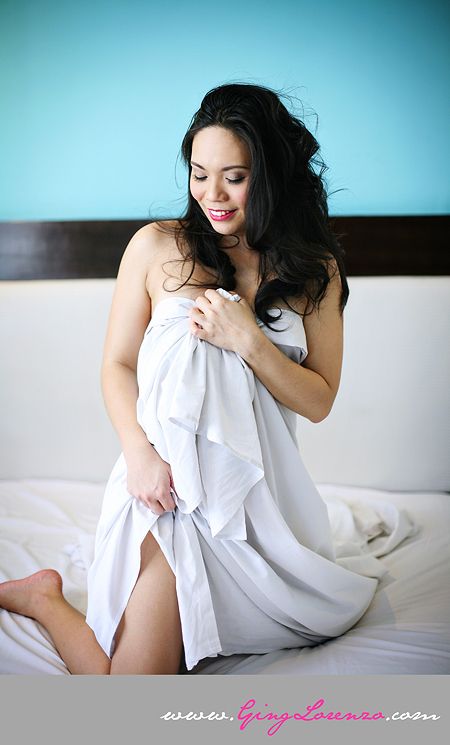 Because I had a lot of fun doing Ria's boudoir pictorial, I would love to do more boudoir sessions. If you are interested, please shoot me an email at ging@ginglorenzo.com and we can talk about the schedule. For the next few months, I will be offering an introductory rate for boudoir sessions.:)