This was the first time for her to come back to her beloved Pinas in 8 long years. As soon as Ria found out she was going to be taking the month-long vacation, she started making big plans. She was going to visit Boracay and Hong Kong on her own. She was going to take driving lessons. She made a list of all the food that she HAD TO EAT while in the Philippines. (I saw the actual list. There had to be around a hundred items there!) AND she was going to have nice portraits taken of her.:)
Ria told me she spent hours on the internet looking at photographers' portfolios. Luckily, she chose me!:)
In the few hours that Pie and I spent with Ria, we learned a lot about her. We learned that one of the reasons she took this trip on her own was because she wanted some alone time before taking on a new job. We learned about her life in Sweden and about her hubby and kids. And we learned about her love affair with Pinoy food! You know that list I mentioned? It included Jollibee Chickenjoy, stuff from Goldilocks, and a lot of other dishes that she said she couldn't cook back home in Sweden. She loves Pinoy food so much that for her daughter's last birthday party, the theme was KAKANIN! Hehehe.
Ria is such an easy-going and open person who isn't afraid to go for what she wants. And from a photographer's perspective, it was so easy to shoot her because she allows herself to feel beautiful in front of the camera. I met up with her again just as she was headed to the airport to fly back to Sweden. And I really felt as if I was saying goodbye to an old friend.
Here are photos from one of the two portrait sessions we did. I will be posting her boudoir portraits tomorrow, so watch out for that.;) For this session, we just wanted some relaxed and fun shots that would capture Ria's personality.
We started the pictorial at the apartment that Ria rented out for her stay in Manila. The place had interesting decor so I wanted to use it.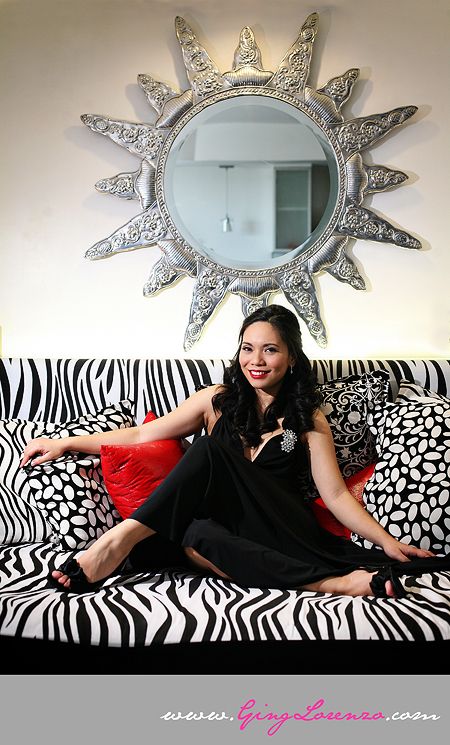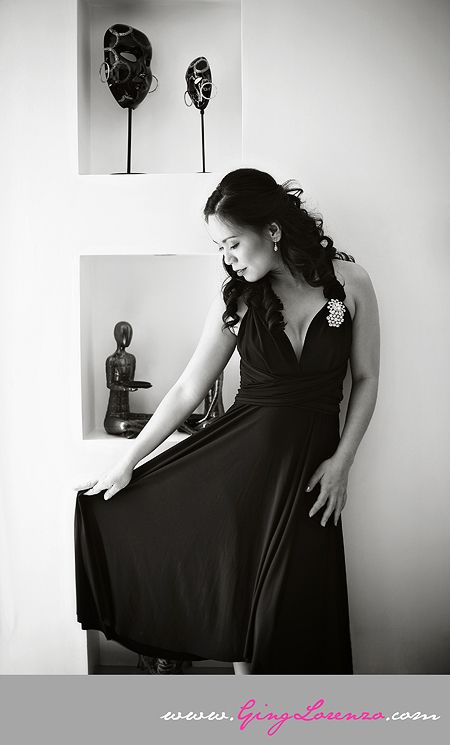 More relaxed shots, still in the apartment.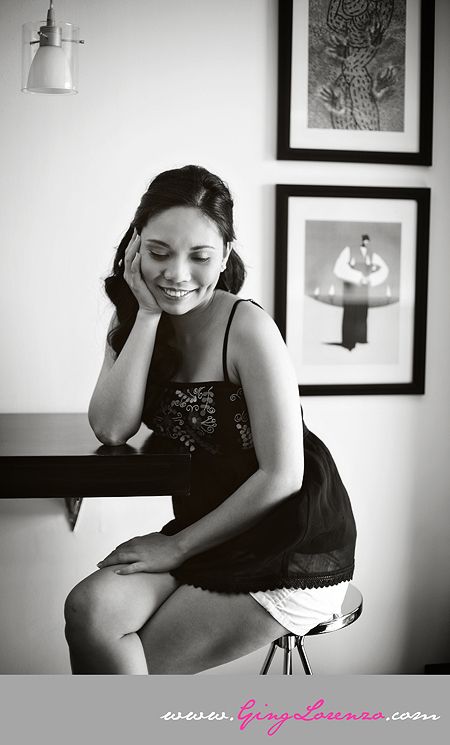 We originally just planned to shoot in UP because Ria wanted some outdoor shots and she said UP holds a lot of memories for her.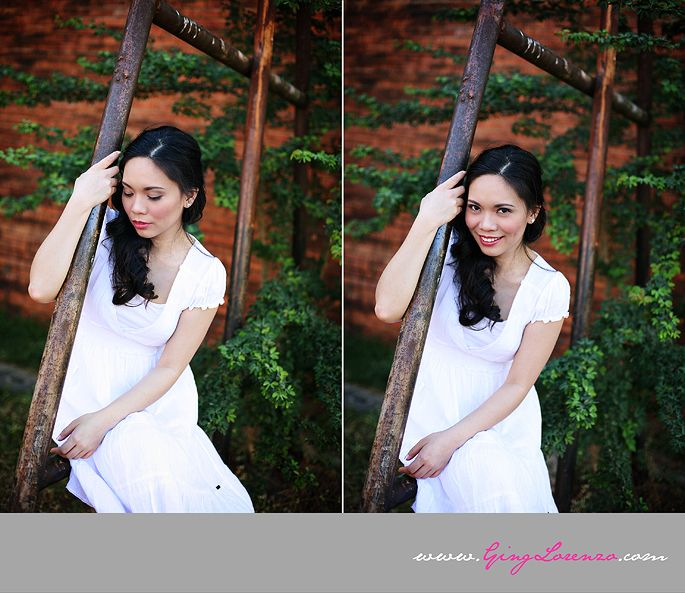 We got to UP at around 2PM. The thing that I love about the campus is that you can find amazing light at any time of the day.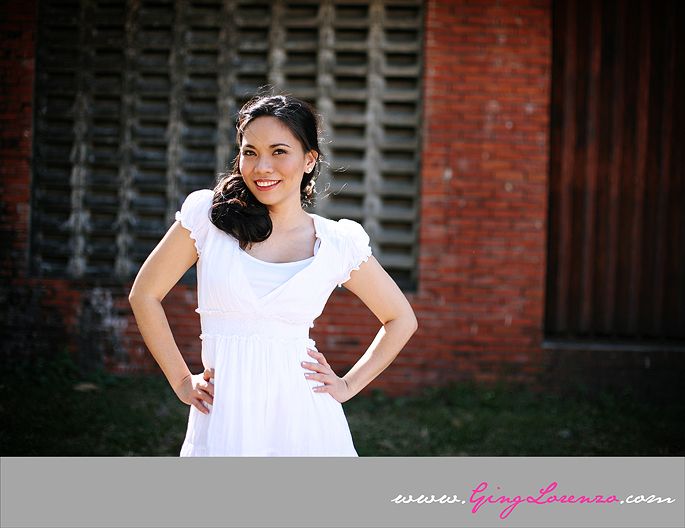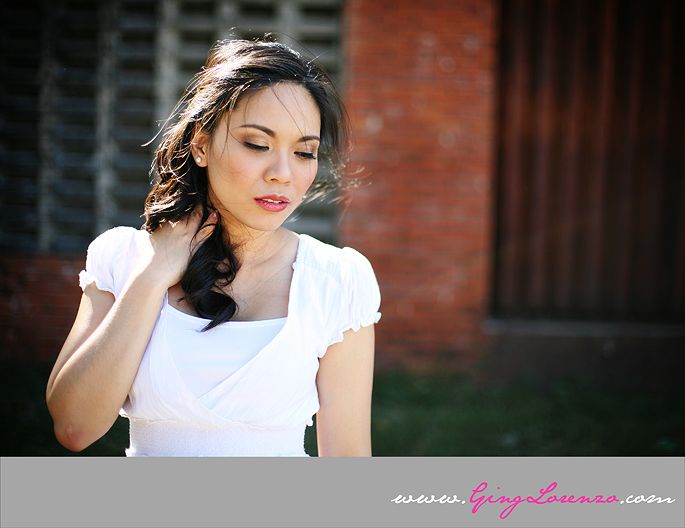 Thanks to
Ian Lipa
who did an excellent job on Ria's hair and makeup!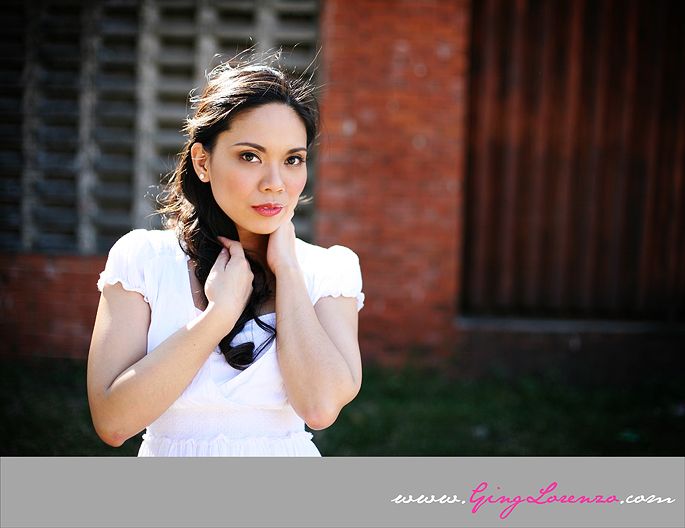 Ria was such a pro! I think she looks so pretty in this one!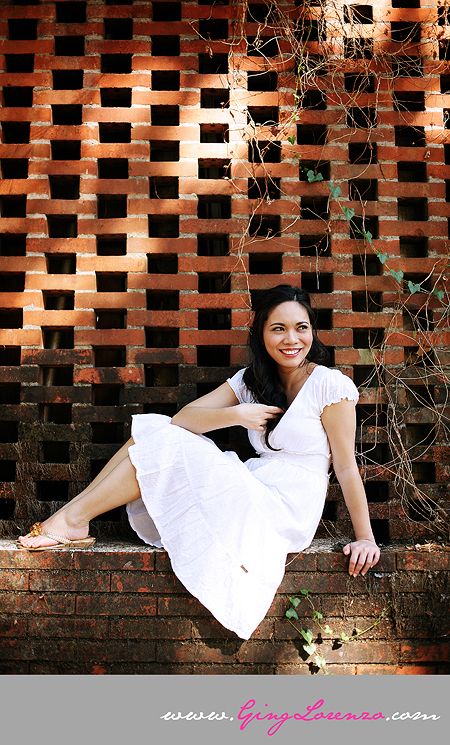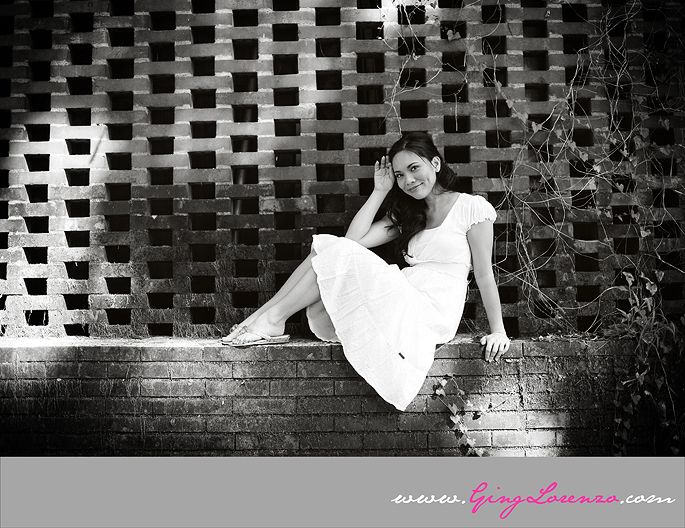 Lovely!
A little twist on the hair and sunglasses. Oh, and dirty ice cream!:D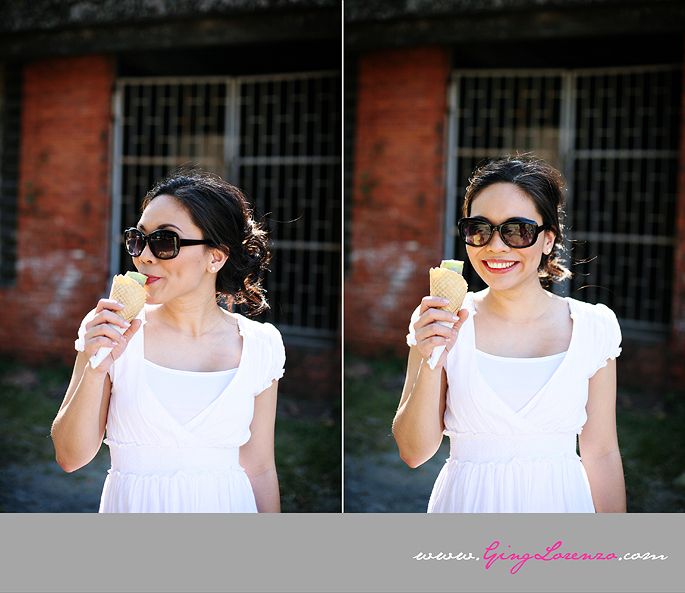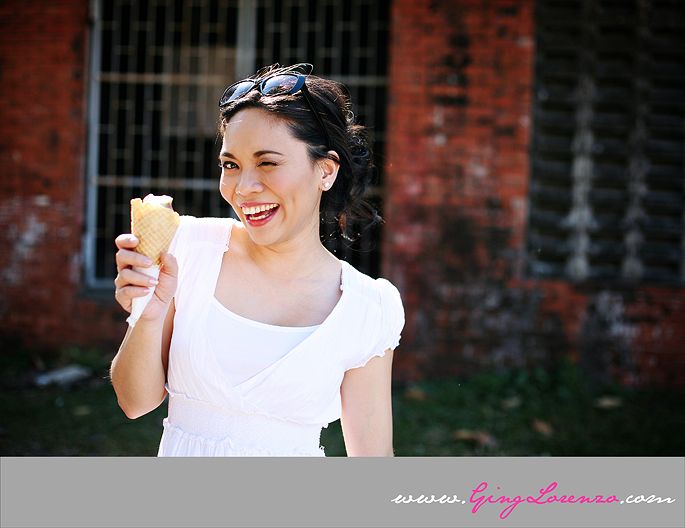 One of the last frames. I love the feel of this one.:)