April 17, 2010
West Greenhills Clubhouse
Party theme: Nickelodeon
I first worked with the family two years ago for Sam's 2nd birthday party. Well, Sam is now a big sister to Rhys and Mommy Suzette hired me again to photograph her little one's 1st birthday party. Remembering all the wonderful details of Sam's party two years ago, I knew my camera would have a feast at Rhys' party. And I was not disappointed.
The theme of the party was "Nickelodeon", hence it was a fusion of different characters from the TV network that the kids love. Here is the invitation.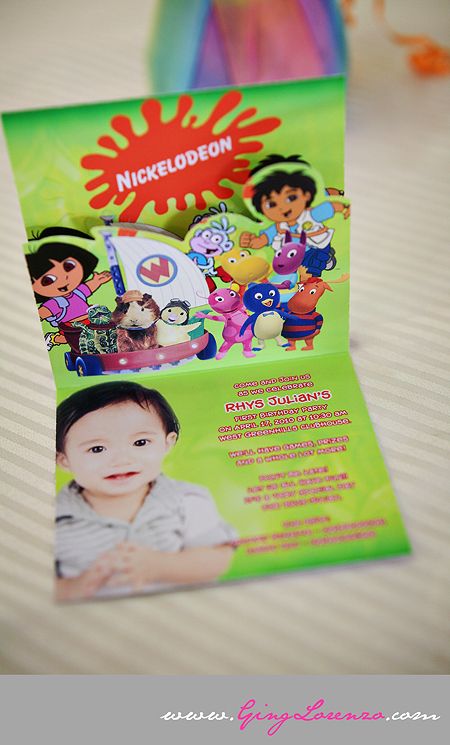 The cake and the cupcakes.
All the kids got these as giveaways!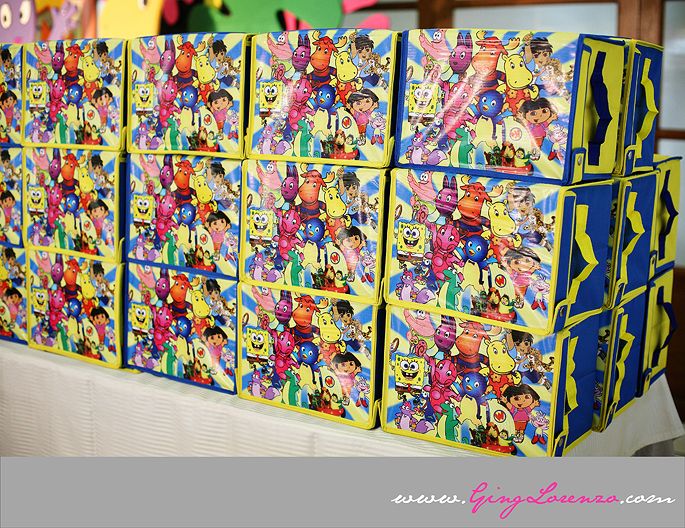 A few shots of the family before the program started.
Mommy Suzette with Rhys.
Venue decorations by
Kidstar Kastles
!
So pretty!:)
Kids had personalized name tags.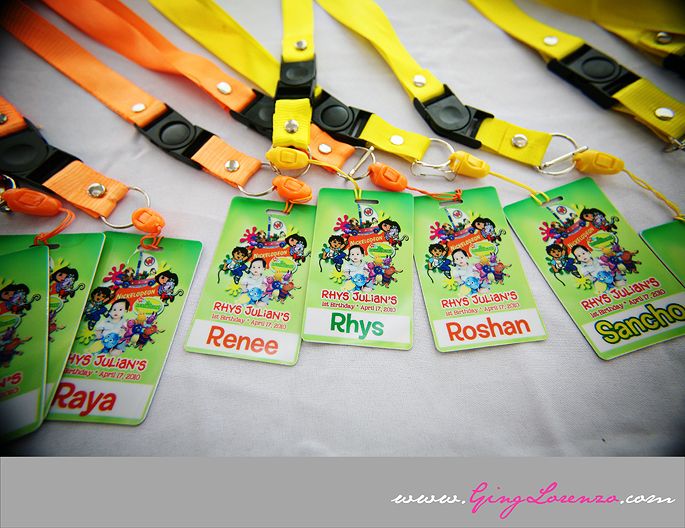 They had a Gymboree session for the younger kids. Here are photos of Rhys with Mommy and Sam enjoying the fun activity.
The kids as well as the adults enjoyed this.
Prizes prizes prizes!
They had a mini carousel at the party.
Here's our birthday boy.
Watching this act was a bit scary. But they were really good!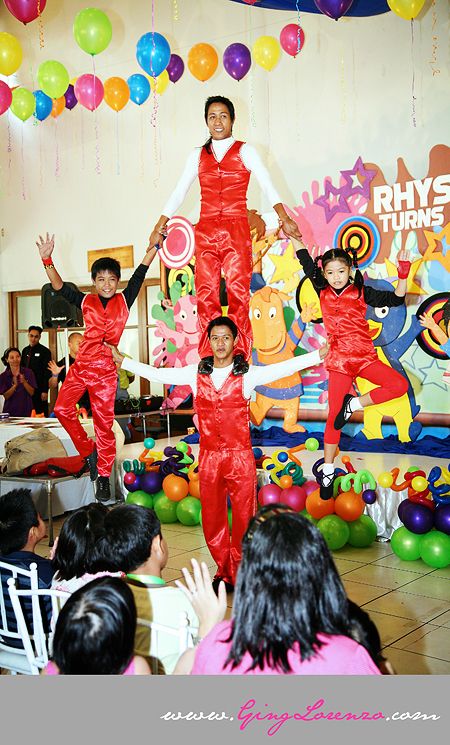 Candle-blowing with the entire birthday family.