This was supposed to be a "pre-event" portrait session. But Mommy Sheryl texted me a few days before our original schedule to ask if we could postpone the session until after the party. The family had just arrived from abroad and Sofia was still a bit out of her element and was having the case of "
pangingilala
". I know how important it is that a child/baby be comfortable during a portrait session, so I agreed. We did the mini portrait session a few days after
Sofia's 1st birthday party
at one of my favorite places to do portraits these days--the Evozone at Nuvali. I met up with Sofia, Mommy Sheryl, Daddy Arman, and Sofia's Lola (Daddy Arman's mom) for the afternoon pictorial. Sure enough, Sofia seemed so much more comfortable with me (and with her surroundings) than the first time I met her. Getting smiles out of her wasn't difficult at all.
Below are just some of my favorites shots from the session...
This beautiful purple dress from Rajito by Rajo Laurel was one of Sofia's birthday party dresses. Since we weren't able to take portraits of Sofia wearing it during the party, Sheryl decided to make it Sofia's first outfit for the pictorial.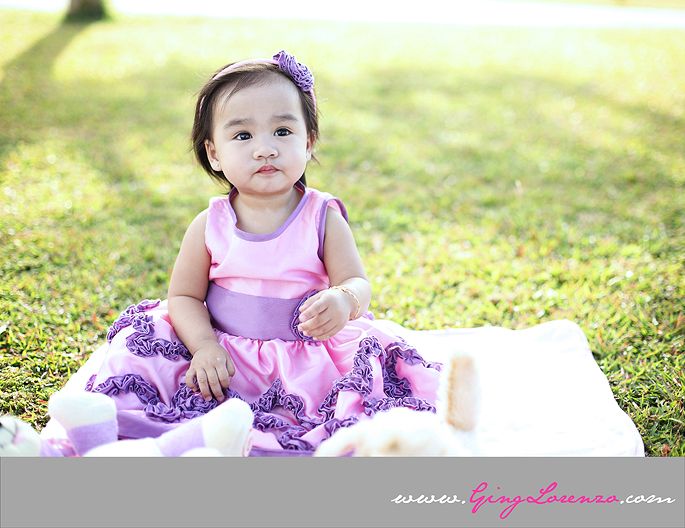 Sofia with her favorite toys.
I love these next family shots!
Sofia has the prettiest outfits!
We let her sit down in the middle of the bridge. At first, she looked confused...
...but she warmed up to the idea quickly.:) This was one of my favorite shots of Sofia.:)
Last outfit change.
Lovely family!
Such a pretty little girl, isn't she?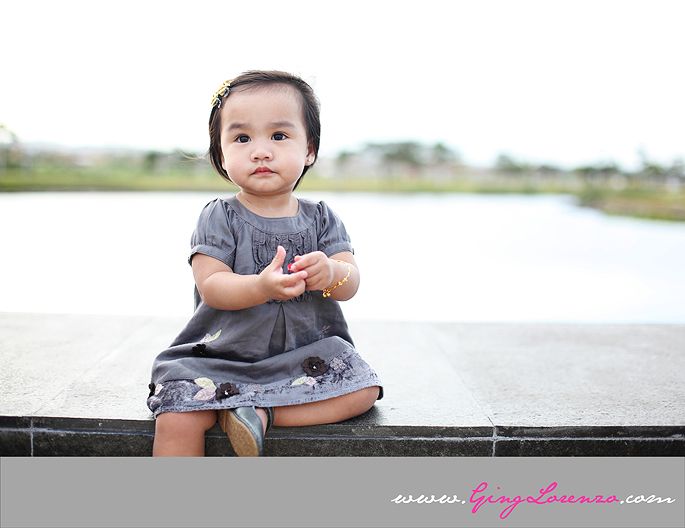 There's just something that I love about this photo.
Such a cutie!:)
One of the last shots we took that afternoon. Sofia was already a bit tired here.