November 6, 2011
Binondo Church
Annapolis Seafood Restaurant
For kiddie events, I usually deal with the moms before the actual party. However, lately, I've been getting more and more inquiries from the dads. I find it actually kinda refreshing to know that dads nowadays are more involved in planning their babies' parties. I have to be honest though. Every time I get an email or text from a dad asking about my services, I get a bit intimidated. The first thought that comes to my mind is that they have probably never heard of me or seen my work, but their wives just asked them to book me. This was how I felt when I was exchanging emails with Daddy Vince. Besides, he sounded oh so serious in his emails and he seemed like a man of few words...quite scary, if you ask me! Well, I was in for a surprise when we finally met in person during baby Viene's party. He's actually one of the coolest dads I have ever worked with! Also, he and Mommy Grace, and their families were so nice to me and Pie that working with them didn't feel like working at all.:)
Below are just some of my favorite photos from that day.
The baptism was held at the baptistry of the Binondo Church. It was one of the shortest baptismal ceremonies I have ever been to! Not that I was complaining...it gave Pie and me some time to go shopping for our favorite
hopia
across the street before driving to the reception venue!:D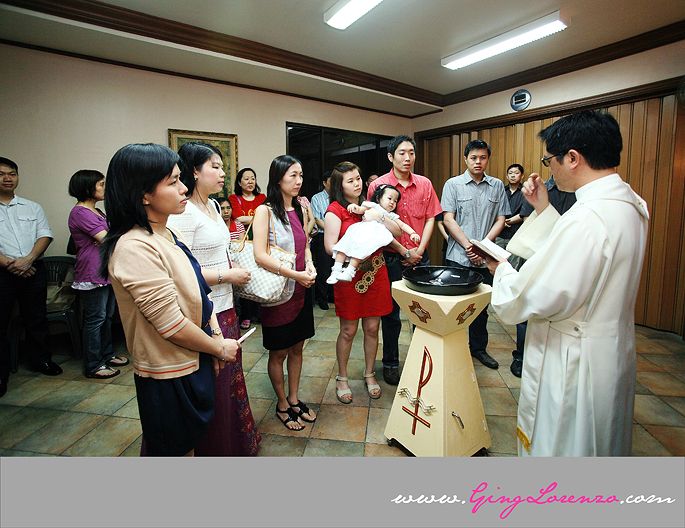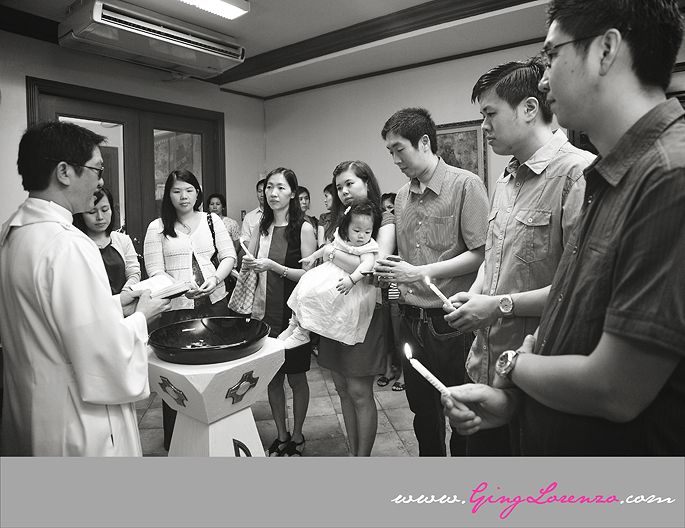 A quick family photo after the baptism.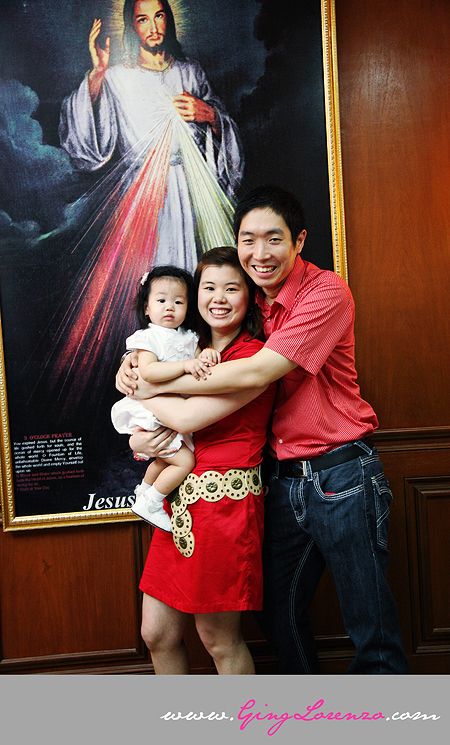 As soon as we got to the party venue, I started shooting all the pretty little details that Mommy Grace laid out for me.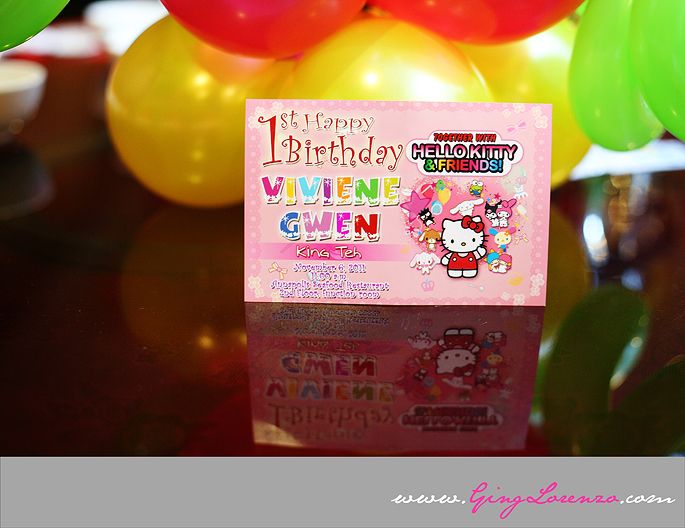 It was an intimate luncheon, but they had colorful balloons to liven up the place.
I always love taking photos of little girls' dresses.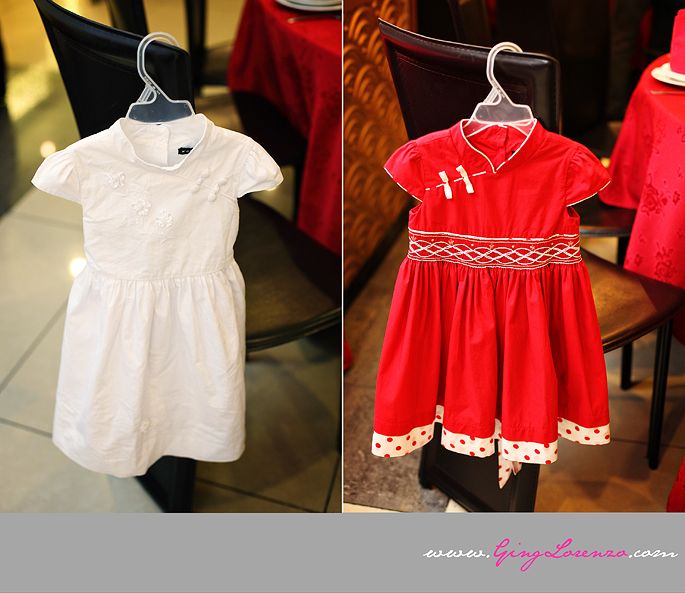 And their shoes, too!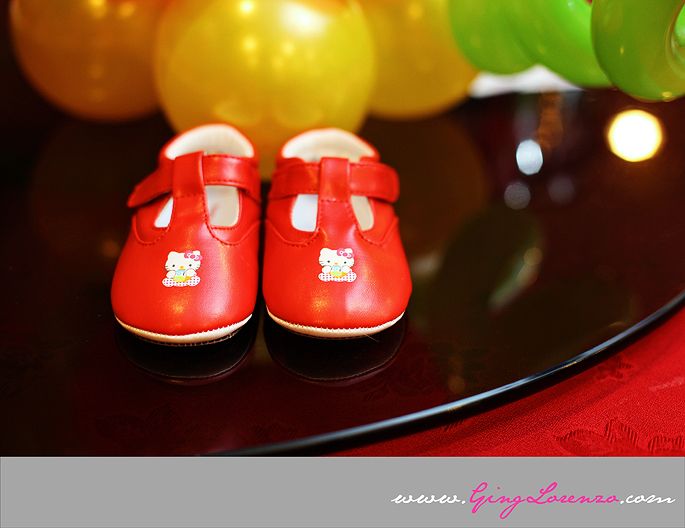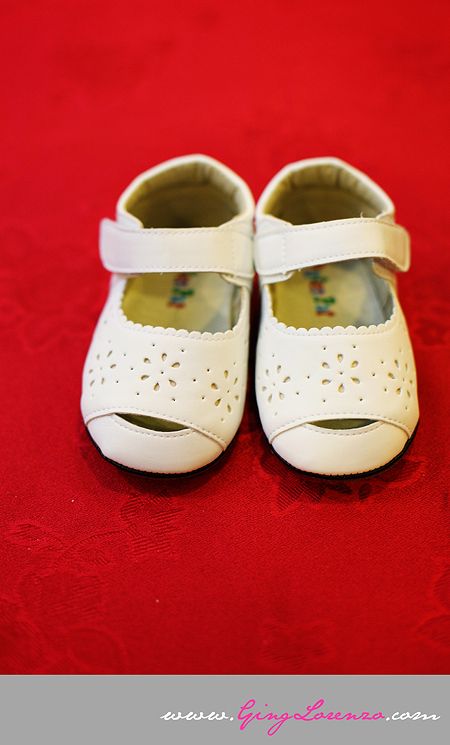 The super colorful cake and cuppies from Balloon Republic!
And here's our birthday girl sitting comfortably in her stroller.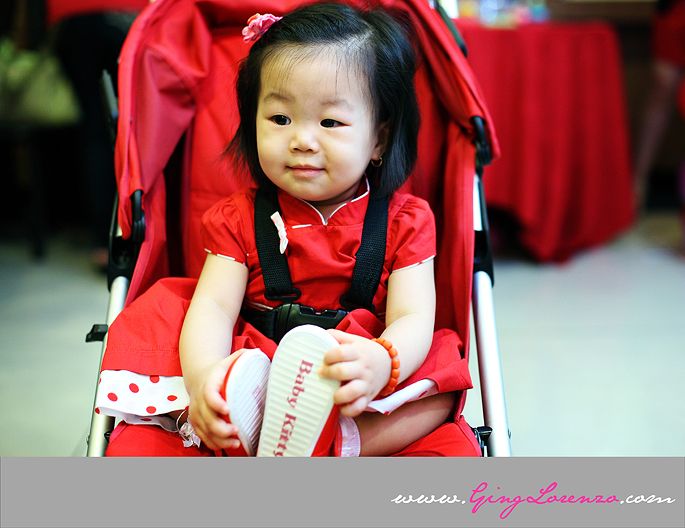 It was raining outside and there really wasn't any good spot to take photos in front of the building, but we found this area right outside the function room that had good enough light and had plastic plants that reminded me of those old studio photos from the 90s.:D The photos didn't turn out bad at all though.;)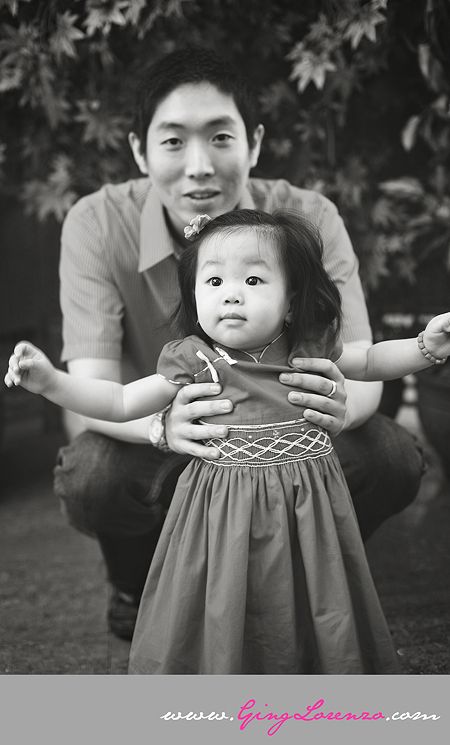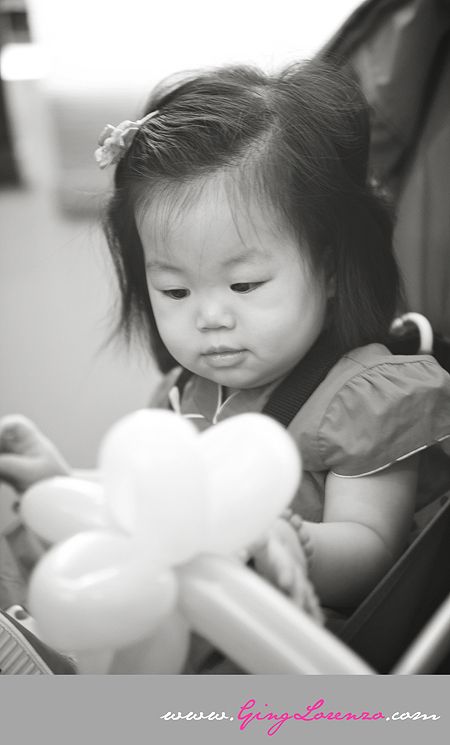 Viene enjoying her lunch.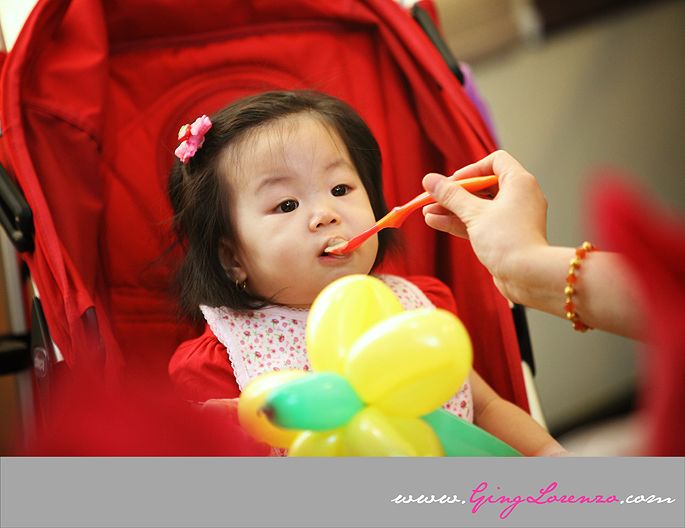 It was a Chinese Lauriat, and I will never forget how Vince and Grace put aside our share for each course while I was still shooting. And they let us sit with them in their table! (Oh, by the way, can you see me in this photo?;D)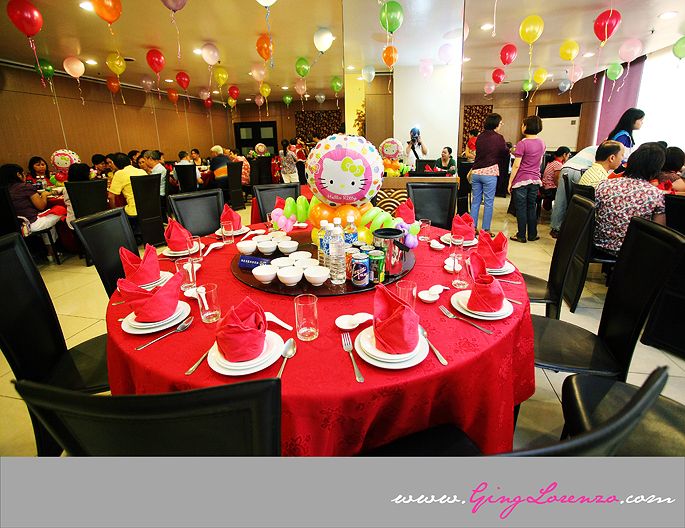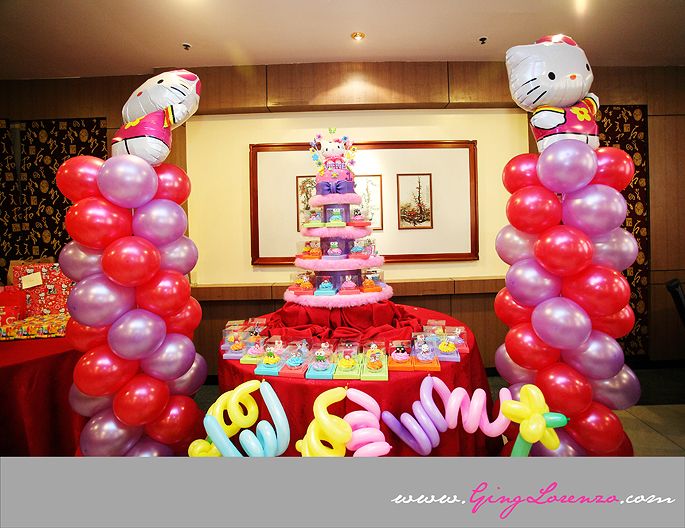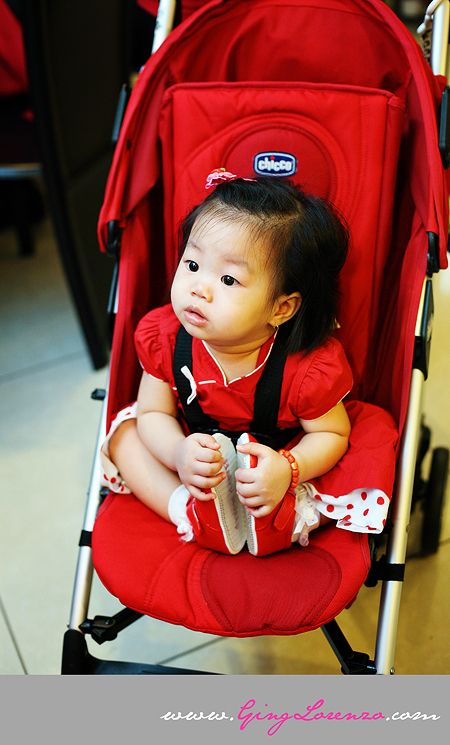 Viene fell asleep shortly after having lunch, but she woke up just as guests were leaving and everyone was packing up. We took a few more shots of her with the cake.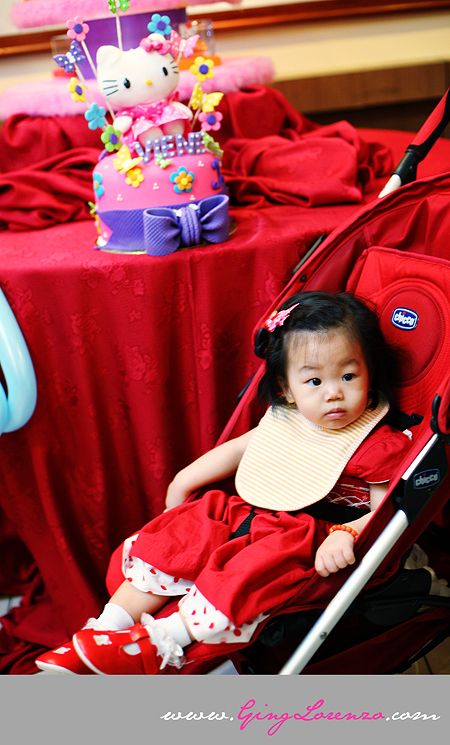 And one last shot with mom and dad. :)
Venue decor: Balloon Republic
Cake: Balloon Republic
Viene's dresses: Periwinkle