I photographed Zoie's awesome party a couple of weeks ago. But in late November, I first met this little cutie for her portrait session. To say that Mommy Erica came prepared for this pictorial is an understatement. They arrived at our meeting place in UP with a couple of outfits for Zoie, a ton of accessories (I wish we had the whole day to shoot. I would have wanted to use all of them!), some props, and a crew of "PA's"! Hehehe. Needless to say, I had a blast!
After the photoshoot, I got an email from Erica saying that Zoie wasn't really in the mood during the shoot and that she was hoping we still got good shots. I assured her that Zoie did a wonderful job and that we had a lot of great shots. Here are just some of my favorites.
First one of the cute outfits Zoie wore that day.
Love her eyes!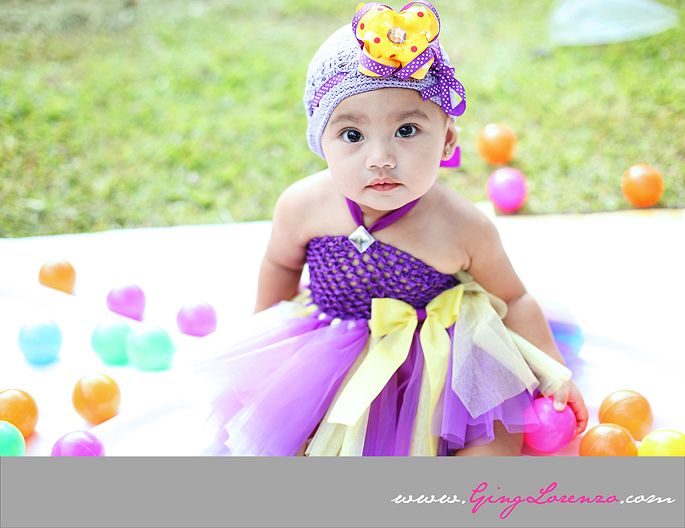 I actually love capturing photos of kids or babies doing things that, well, kids or babies do.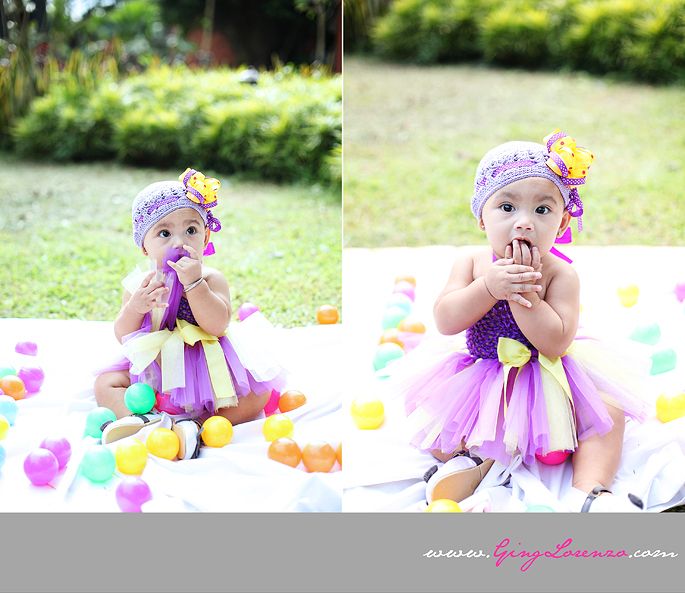 Zoie looking beautiful in her gorgeous red dress! Mommy and Daddy aren't looking so bad either.;)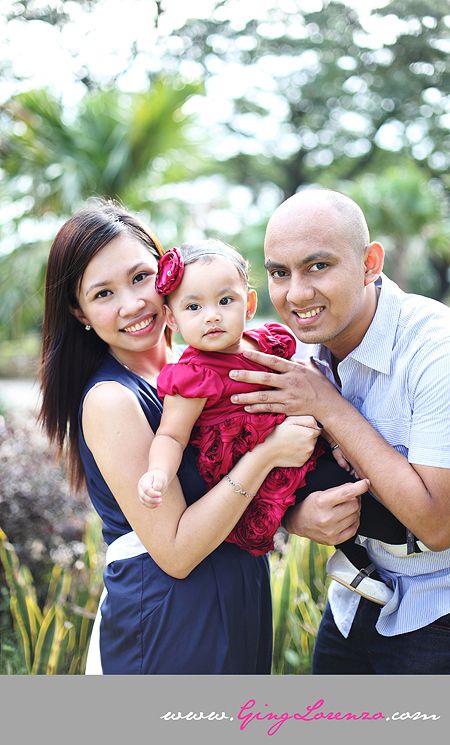 It was a bit cloudy when we started, but in the middle of the session, the sun peeked out and we took advantage of it by taking some nice sunny photos.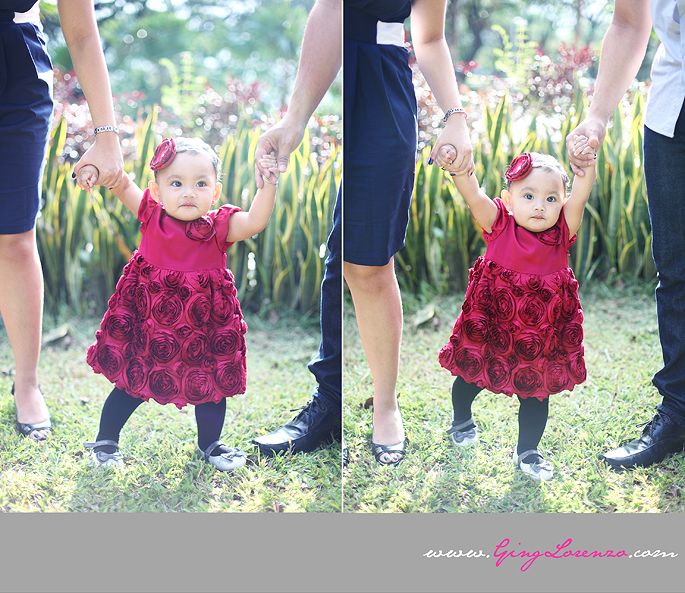 One of my favorites.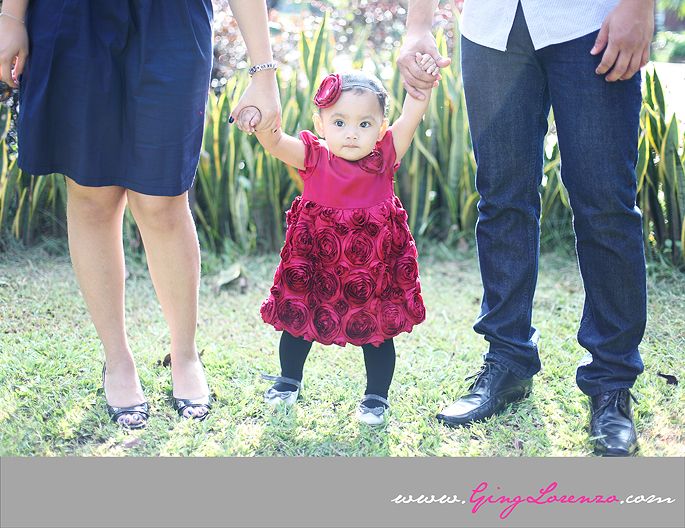 I love getting sun flare every now and then. :)
With Mommy Erica and Daddy JM.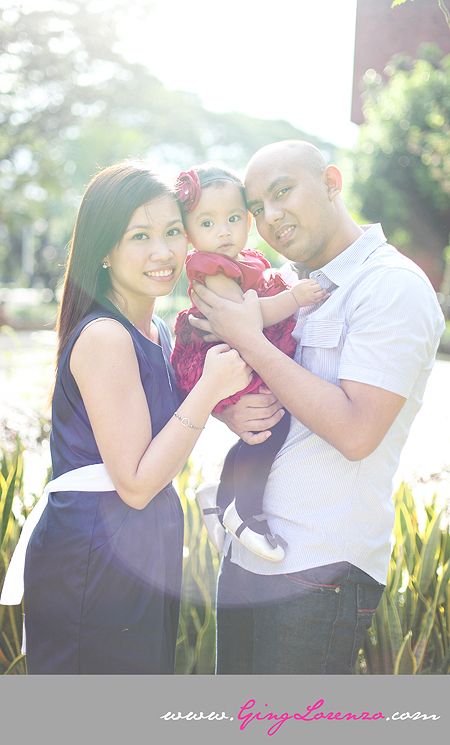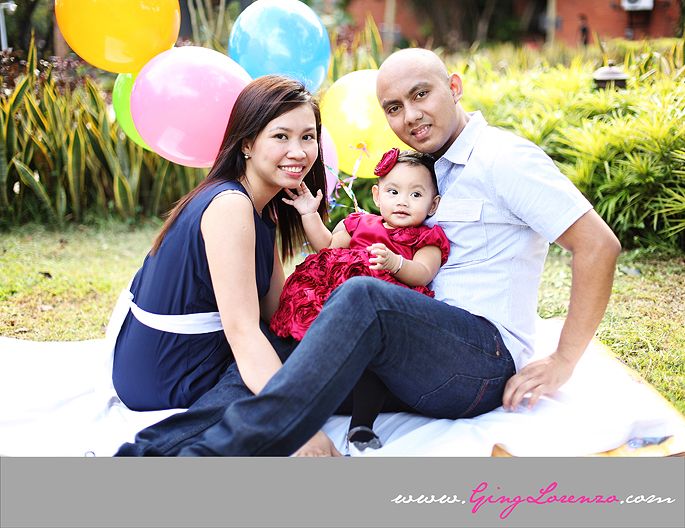 Cute smile from Zoie.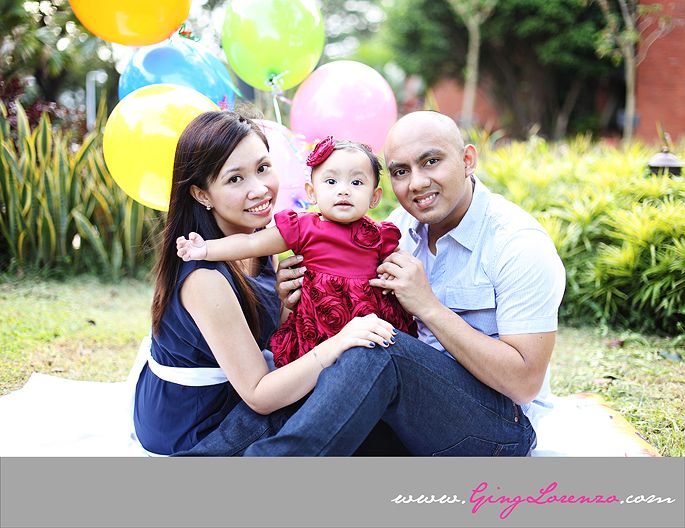 Balloons! I have always wanted to use balloons in one of my portrait sessions. Erica just made my dream come true.;) Here's another one of my favorite shots from that day.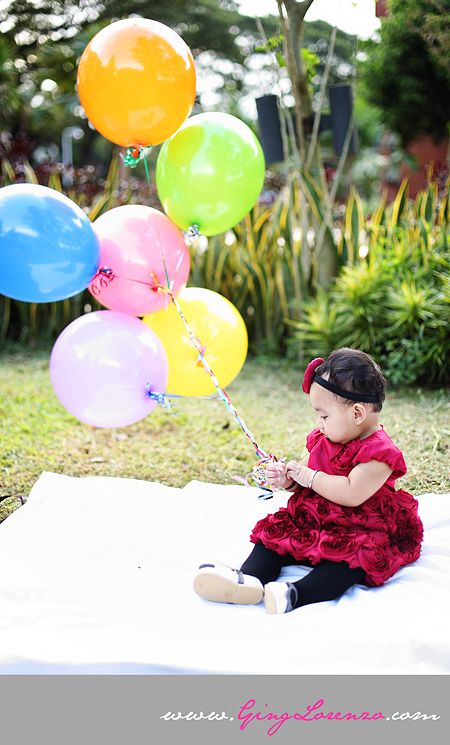 I love these next few shots!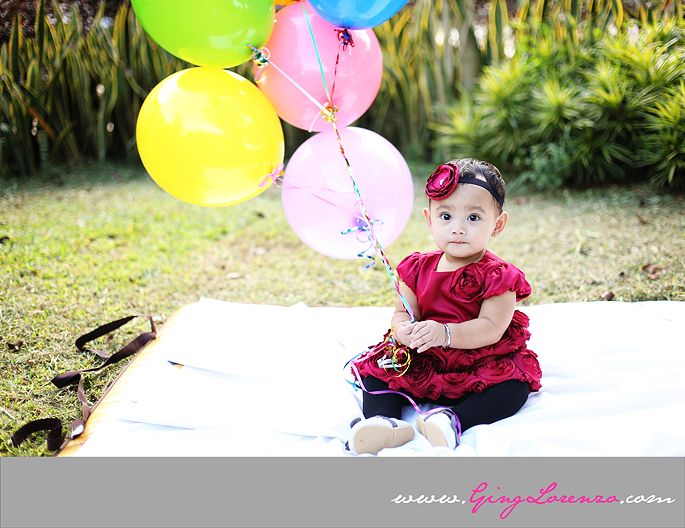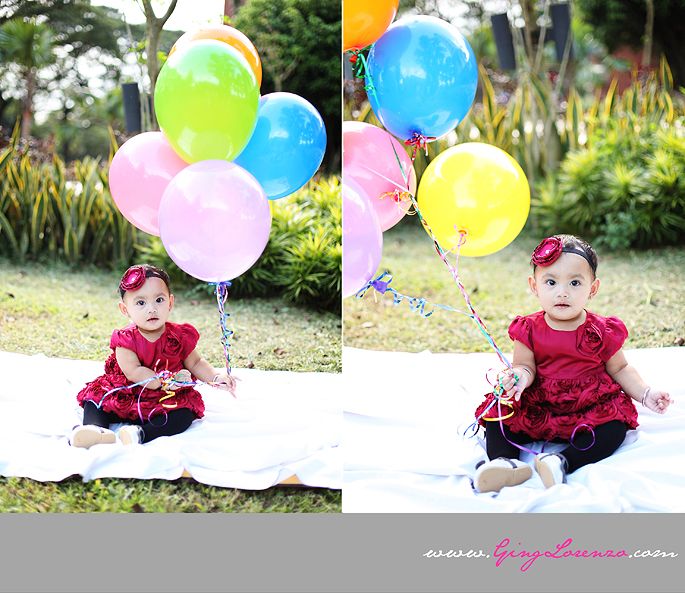 Last outfit change.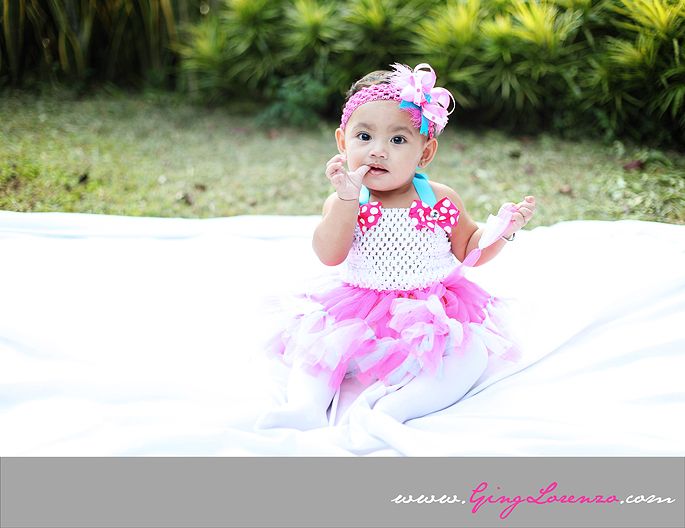 Another pretty smile from the superstar of the day.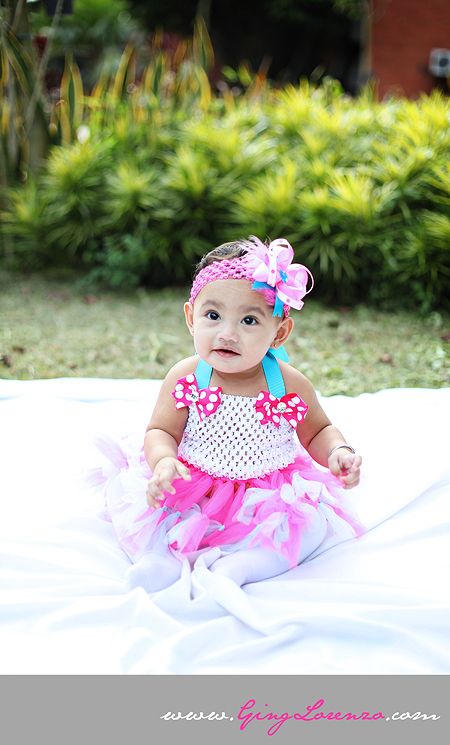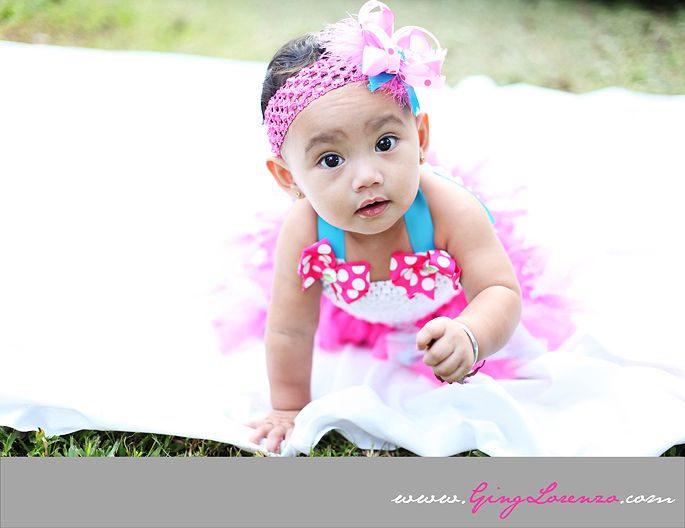 Of course, I had to take a photo of the whole entourage.;)