Chen is my best friend from college. She and hubby Bondi moved to California, USA shortly after getting married in 2005. In April of this year, they came back for a long vacation with the newest addition to the family, Sebastian (a.k.a. Seb, Basti, or Baste).
Well, their long vacation is almost up as Bondi will be flying back to the States tomorrow, while Chen and Seb are scheduled to follow in November. We've been wanting to do this pictorial for a long time, but we only found the time about two weeks ago. I am posting this today as a going-away gift to Bondi, and to cheer Chen up a bit.:)
This was probably the shortest portrait session I have ever done. It was a crazy Monday, and I was running around doing errands before heading back to Laguna for the week. I met up with Bondi, Chen, and Seb in Alabang. We knew it wasn't going to be easy to take portraits there as taking photos (with big cameras, anyway) are prohibited just about anywhere around Metro Manila. And not surprisingly, we were kicked out of our first location by two guards in motorcycles right after the first click of my camera. Hehehe.
So, we went on to our next location, which was basically just a parking lot with really great late afternoon light. Not wanting to attract any more security guards, I took some test shots with Bondi first while Chen got Seb ready. And then, we took a few close-up shots right by the car first. It was fairly easy to get great shots at such a hurry because Seb likes to smile for the camera.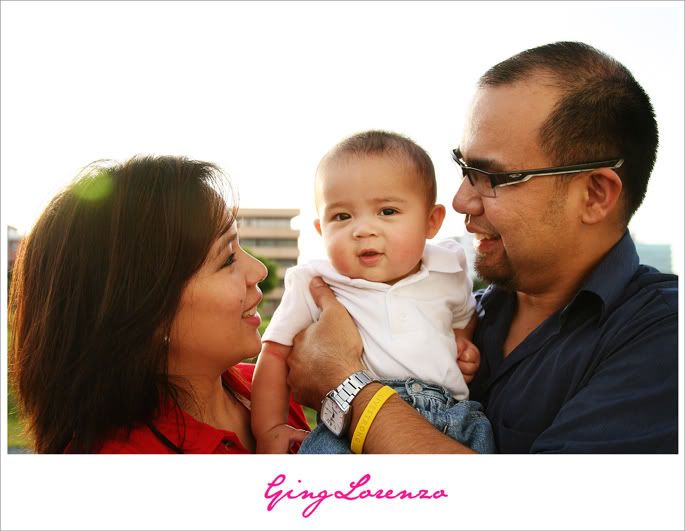 Then I told them to stand across the parking lot from me so I could take more shots. This was one of my test shots. I love how Seb is still looking at the camera.:D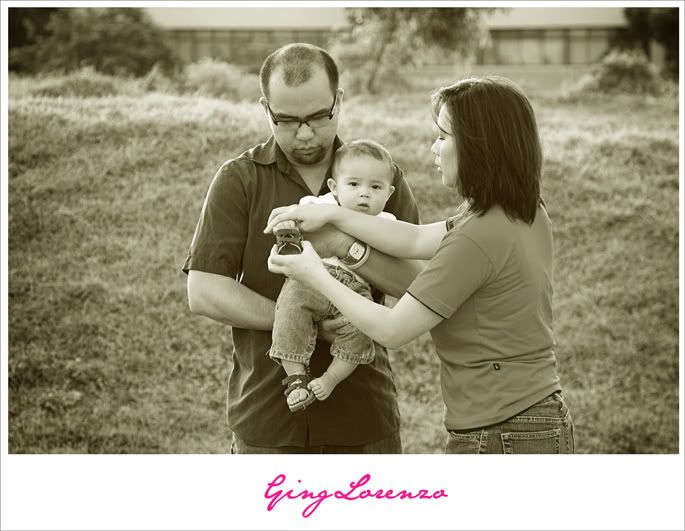 The light was PERFECT! And these guys really photograph well, don't they?;)
This was my favorite shot of the day. I love the light, the colors...and look how cute they all are!
Chen told me they chose the colors of the Philippine flag for the shoot. As I was going through the photos, this one stood out as the closest to a Philippine flag. They even had a touch of yellow in Bondi's wristband.:D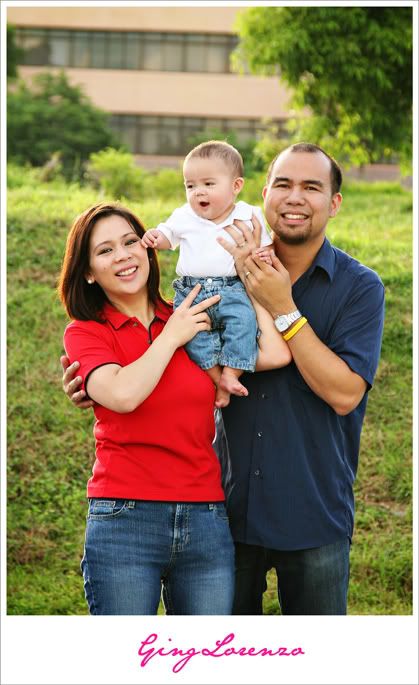 One of the last shots we took before we saw a couple of security guards approaching. Hehehe. We bolted right out of there and pretended we were just on our way somewhere...;)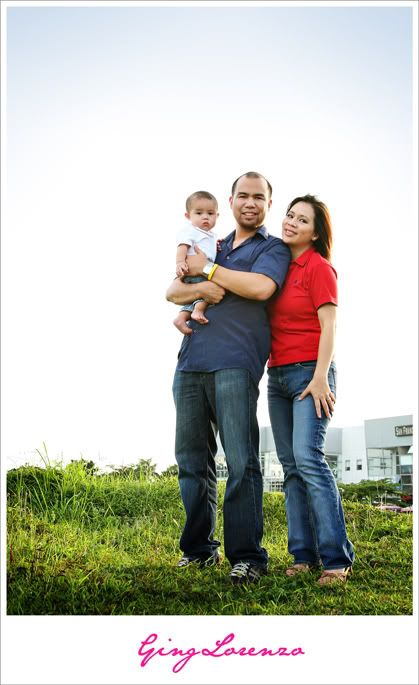 We headed to Starbucks, ordered coffee and took a few more shots. I love these next two.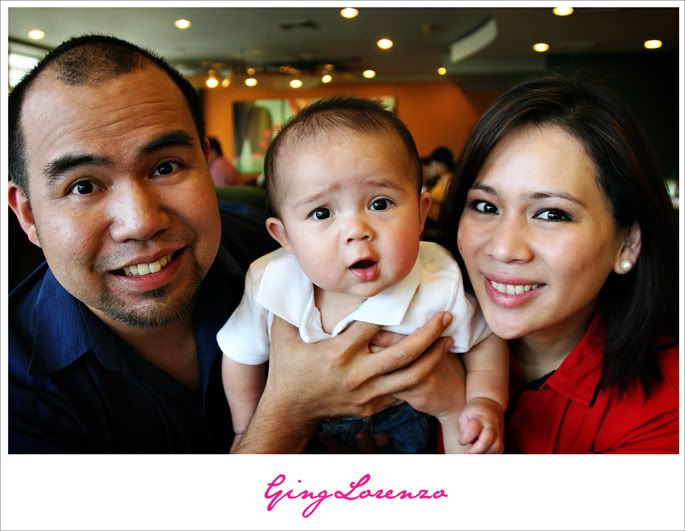 And before ending our session, I had to take a couple of shots of Seb.:)
To Bondi, Chen, and Seb, you are such a beautiful family! I had a great time doing this. Love you, guys!:)