Here is another long overdue post. I am so behind in my posting that Lyra already gave birth to Baby Sam a month ago, and Ice gave birth to Baby Jem last week! These ladies have been best of friends since college, and although Lyra got married three years before Ice, they both got pregnant with their first babies only weeks apart! We gave both of them a joint
baby shower
a couple of months ago, and then they decided thay also wanted to have their maternity portrait session together. Of course, I was only too happy and honored to do it with them.
They chose Balay Indang in Cavite as the venue for the pictorial. It's one of Ice and hubby Bryan's favorite getaway spot, and Lyra and hubby Manuel had just spent a weekend there over the summer and they loved it as well. They all treated Pete and me to a day trip package which included breakfast, lunch, and
meryenda
. The place is such a charming and peaceful refuge. I was too busy being both makeup artist and photographer for my preggy models though that I didn't get the chance to take photos of the place anymore.
Anyway, here are some of my favorite shots. I'll start with Ice's photos, then Lyra's, then photos of the two of them together...
We were given a room with great light to use so we started the shoot there.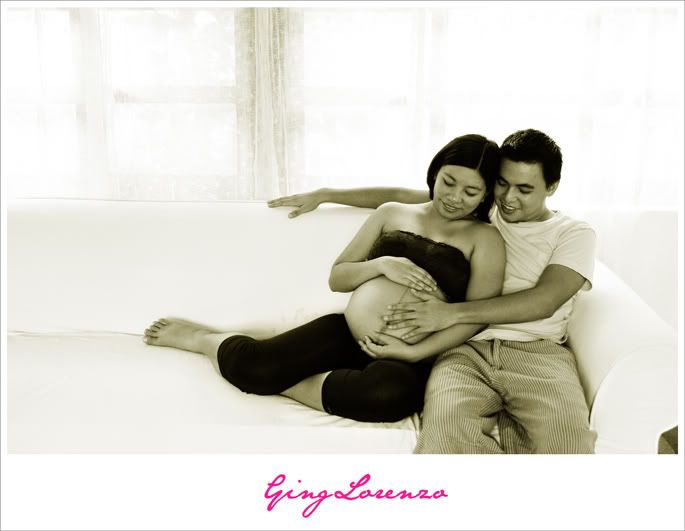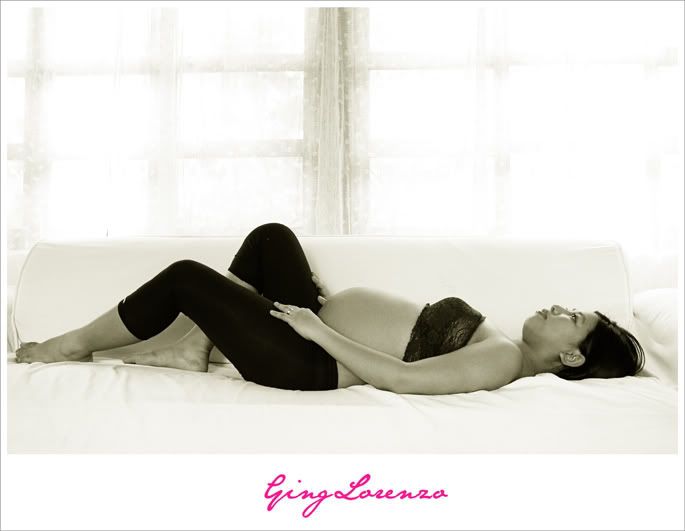 I loved Ice and Bryan's yellow outfits!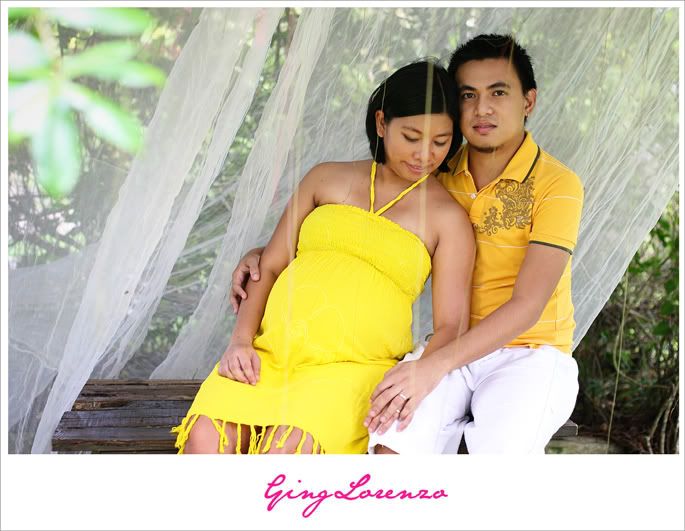 Two of my favorite shots.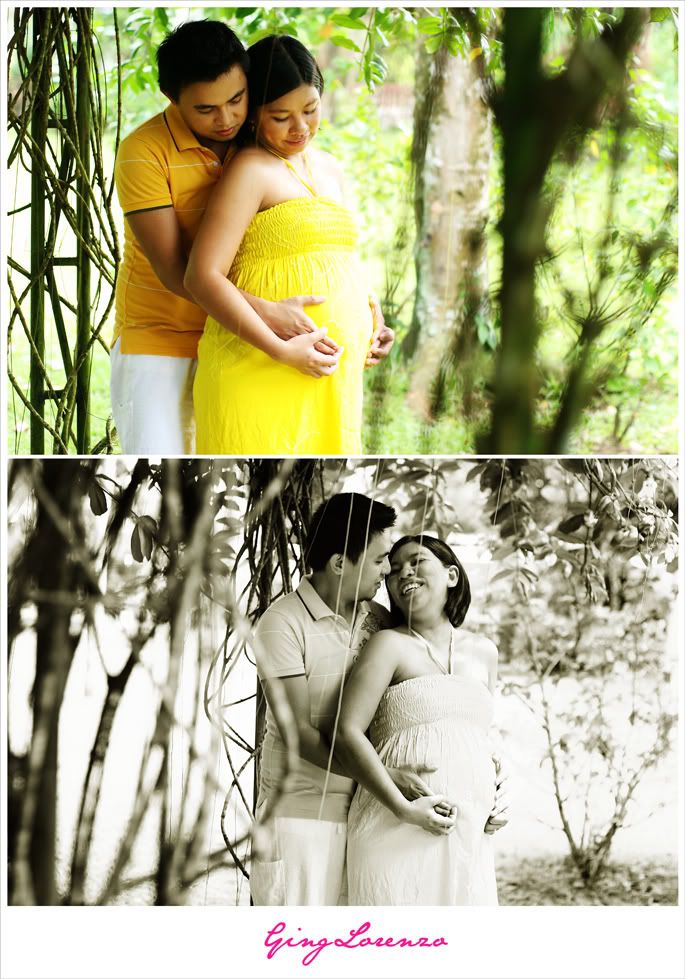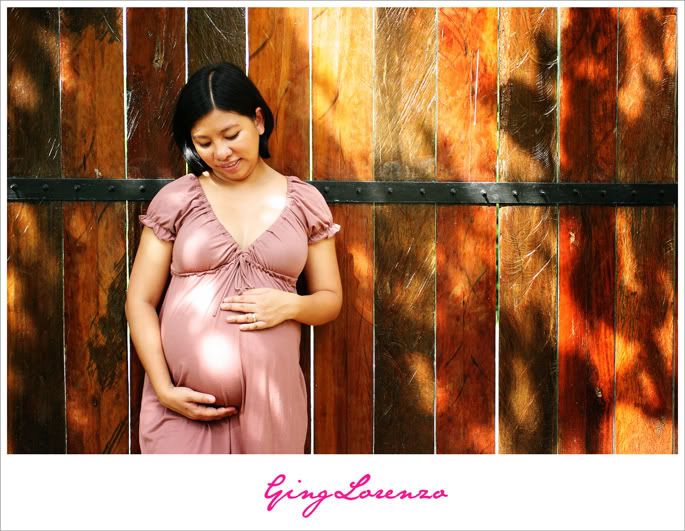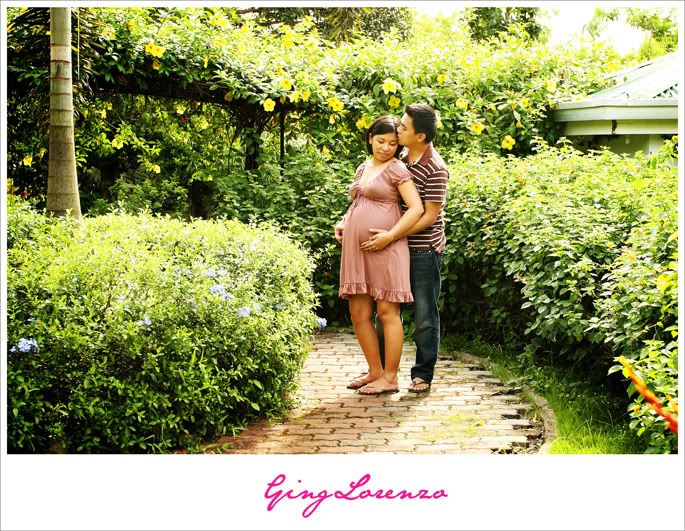 I love the emotion here.;)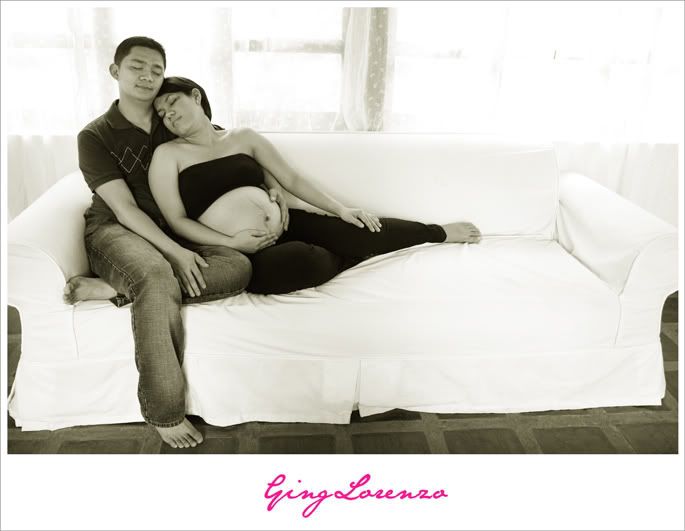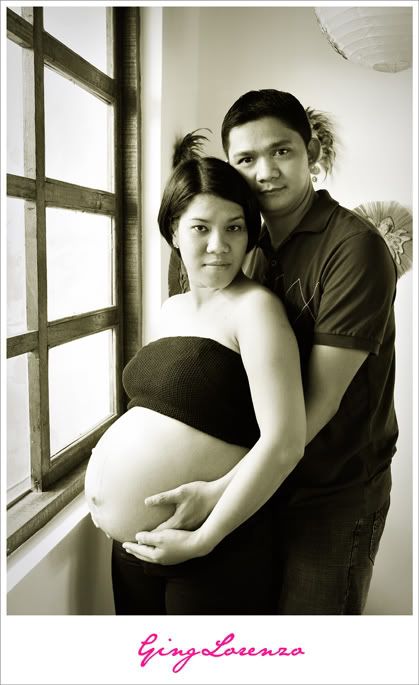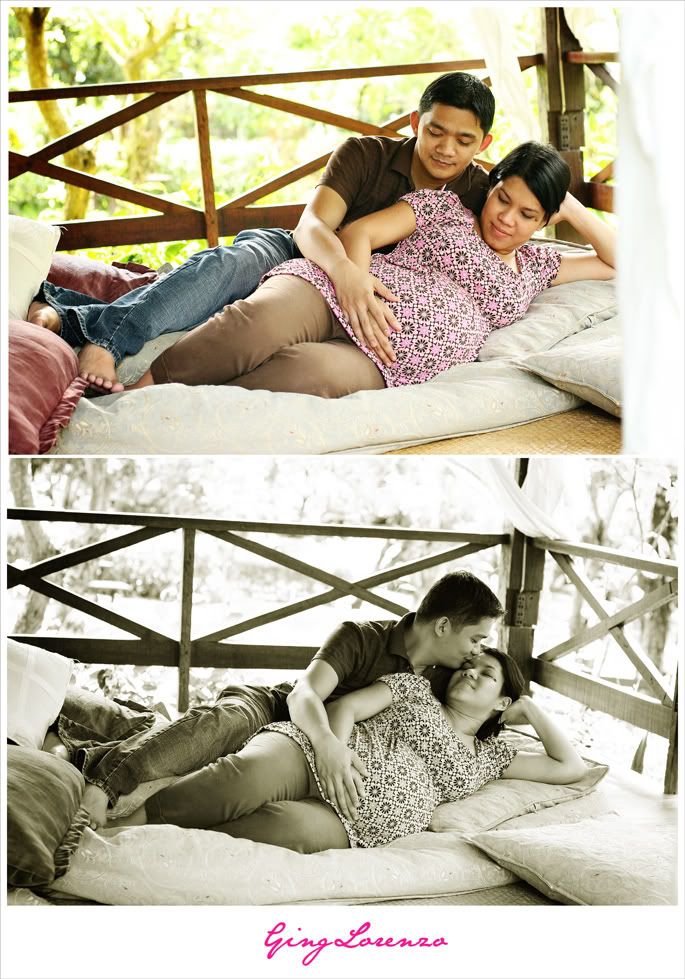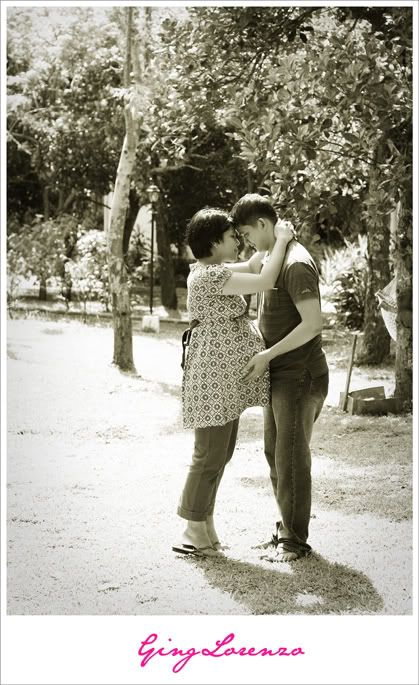 This may be my favorite shot of Lyra.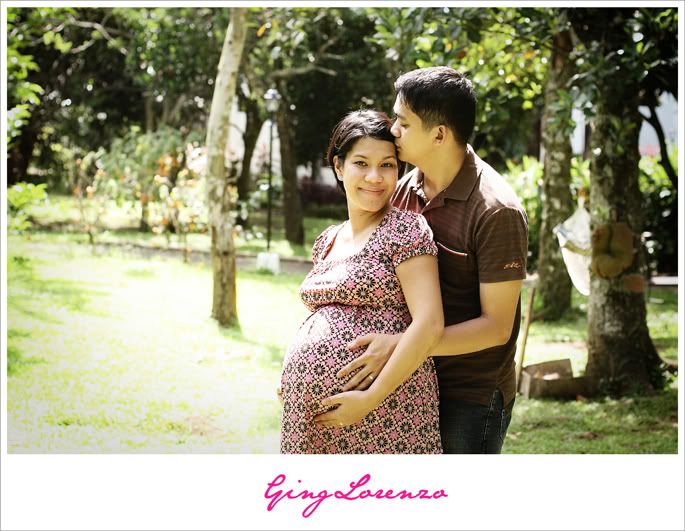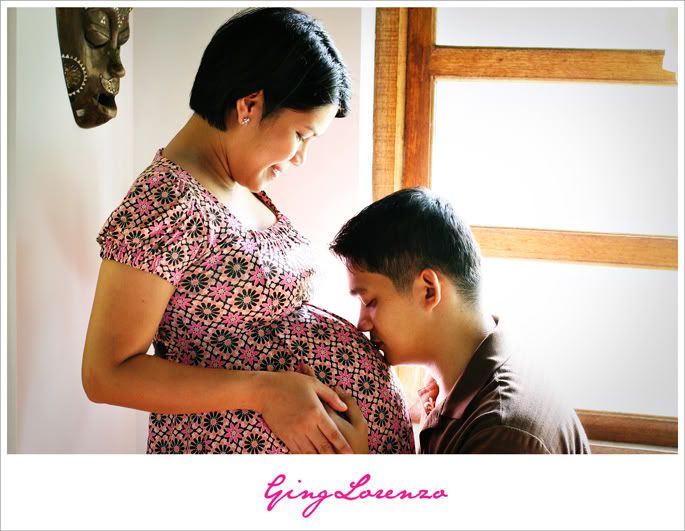 And now for the photos of our models together...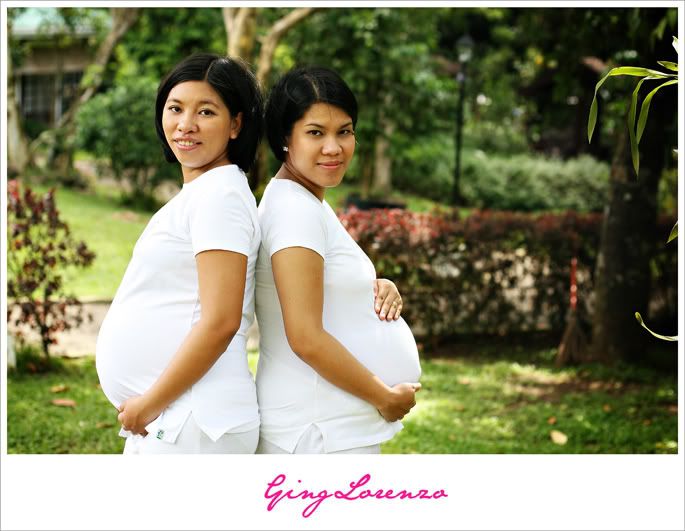 Lyra and Ice could kill me for posting these, but I like these last two shots. They show how much fun we had! In case you're wondering, they were laughing at Pete.:D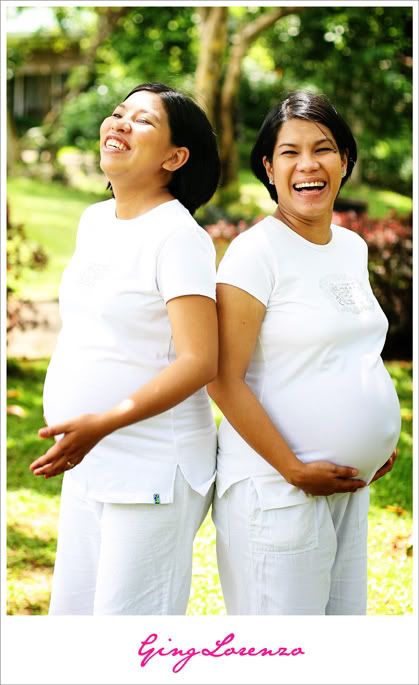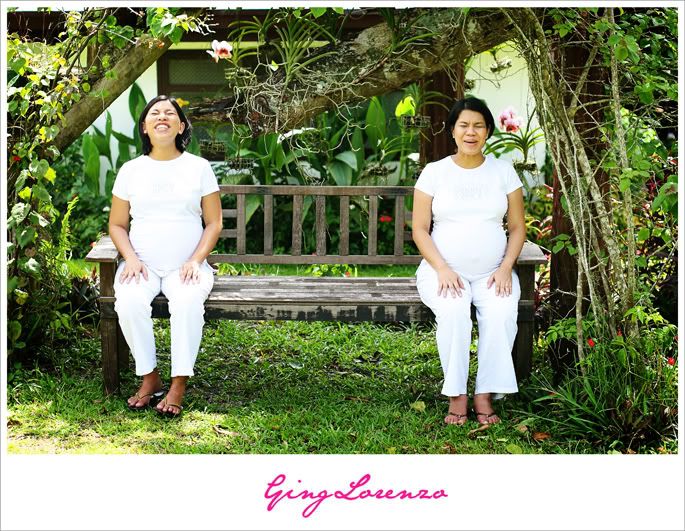 To Lyra (and Manuel) and Ice (and Bryan), thanks for letting me capture this wonderful stage in your lives. Congratulations on the new babies!:)