Hey guys! Pete and I got back yesterday from our short trip to Singapore. I just finished going through the emails that I got while I was away so if you sent me a message or an email and you haven't received a reply, please text or email me again.:)
Anyway, I brought my camera with me on our trip and I was able to shoot a few interesting photos (which I hope to post up here when I get the time). But today, I just want to give a big shout out to the people who made our visit so much more memorable. Pete and I feel so blessed and honored to know such wonderful human beings. I cannot think of a better way to thank them than to put up some of my favorite photos that I took while we were there.
First of all, Pete and I want to say "super duper thanks" to the Tacatas (James, Arianne, and little Keith) who volunteered to adopt us for our entire stay there. Yeah, we saved hundreds of dollars because we didn't have to stay in a hotel. Hehehe. Special thanks to Arianne who acted as our tour guide during our first two days. She even cooked us breakfast a couple of times!:)
I love these first three shots of Arianne and Keith. These were taken during our tour of the city on our first day.:)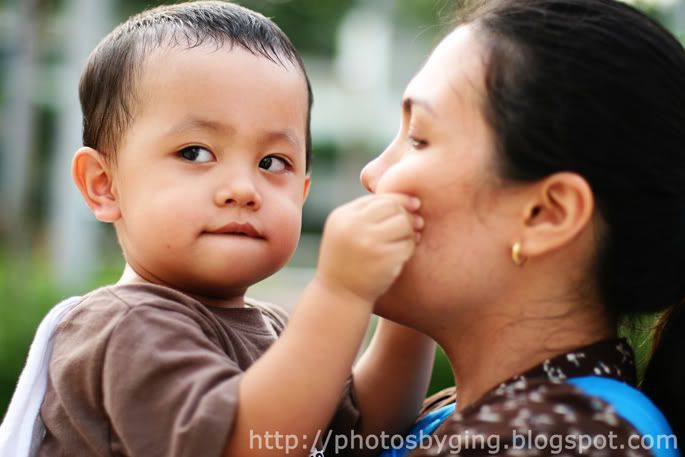 I wanted so much to have a mini family photo session with them. Unfortunately, we didn't have enough time. These next shots were taken right before Pete and I left their place on our last night.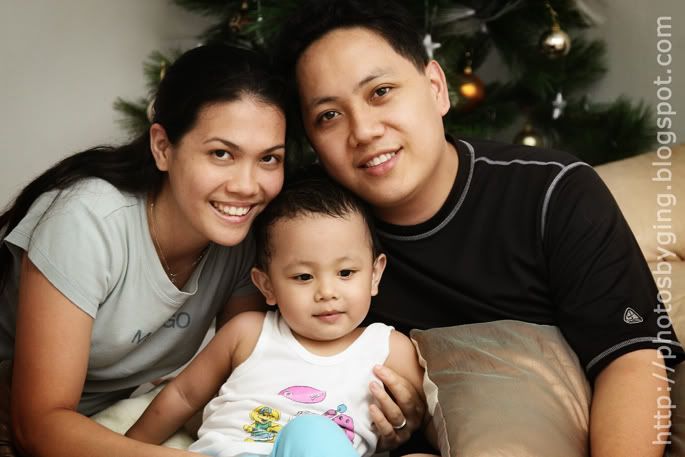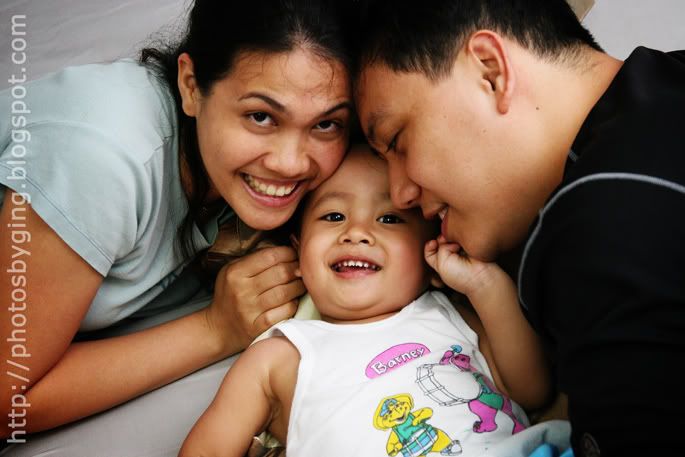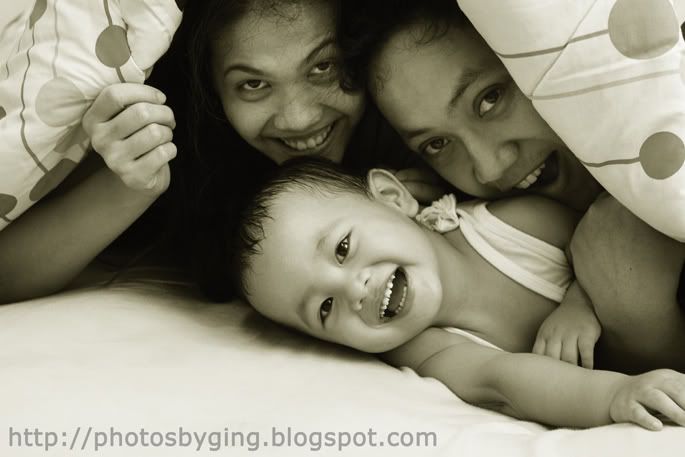 Thank you also to JB and Maricel Doguiles (with Bernice) who invited us over and cooked us a big lunch on our third day. They also brought us to a couple other interesting spots in the city.
Sadly, I just realized I didn't take enough photos of them.:( This one was taken during our tour of Haw Par Villa. Bernice was sleeping in her stroller.
Finally, we would like to thank Rudy, Arlene and Rea Antonio for pampering us in any way they can. Arlene and Rudy took us to dinner on our third day, insisted on making us stay at their condo for our last night, brought us to the airport the morning of our flight back, and even bought us breakfast! Oh, and they even gave us presents!
Arlene was one of my very first clients when she booked me for
Rea's baptism
two years ago. Last year, she booked me again for
Rea's 1st birthday party
. And look at Rea now!
She looks so grown up in this photo.
Dalaga na!
:)
A quick family photo before we left for the airport.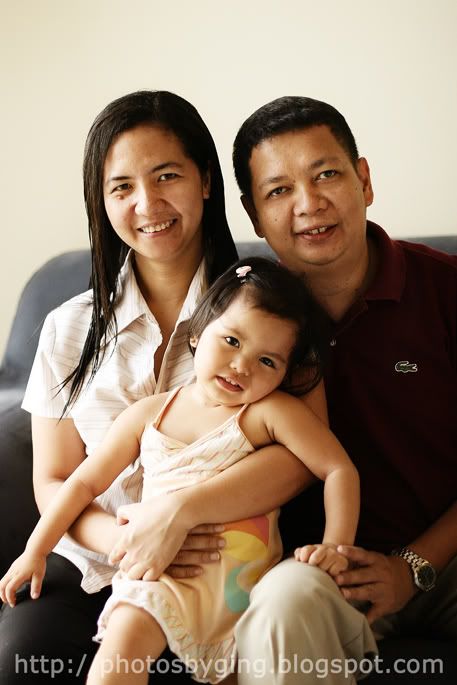 Oh, and I also want to say thanks to Arnold and Arianne for the yummy chili crab dinner! (I forgot to take photos!:()
And before I end this, here are a couple of shots of the Santoses. They were
turistas
just like us but Chen is my best friend and Sebastian is too cute so I couldn't help but post these.:D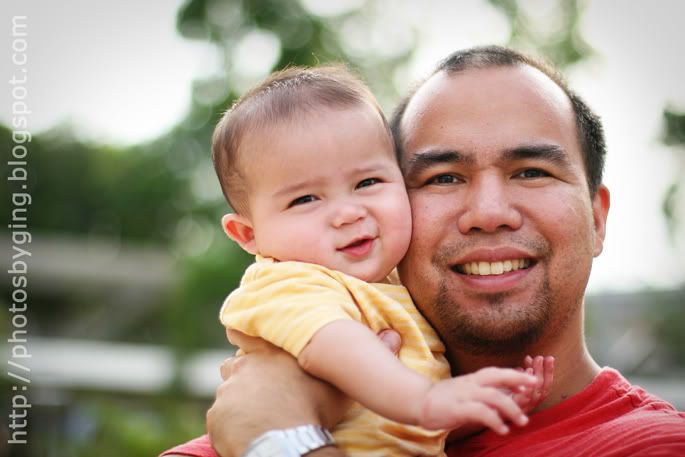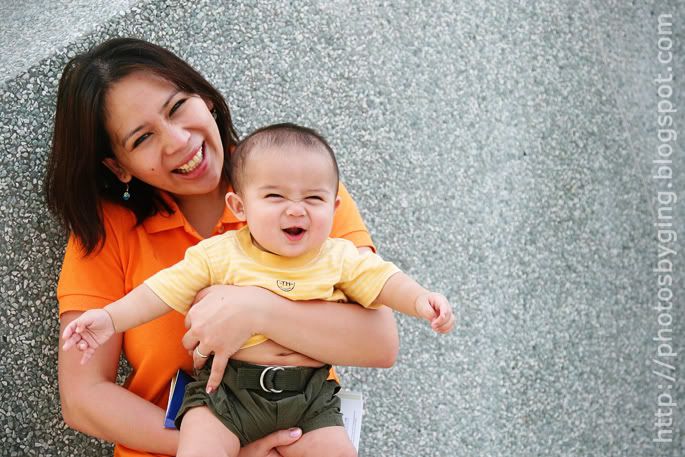 Last, but not the least...a photo of the
turistas
. Hehehe. Thanks to Bondi for this shot. If you look closely, you will see the Merlion on the lower left corner just above the water bottle. ;)