August 22, 2009
Jollibee Quezon Ave.
This was another grand Jollibee celebration.
Party Boosters
(c/o the fabulous Jacque) decorated the venue, and the details were really nice. However, the main reason why I loved photographing this party was the birthday girl herself.
Ellay caught my eye when I photographed her cousin
Janna's
birthday party a few months ago. Aside from being very pretty, she seemed to like being in front of the camera. I knew I would enjoy taking pictures of her. So, I was thrilled when Mommy Annie contacted me to ask if I was free to do her baby girl's special day!:)
First off, some of the colorful details.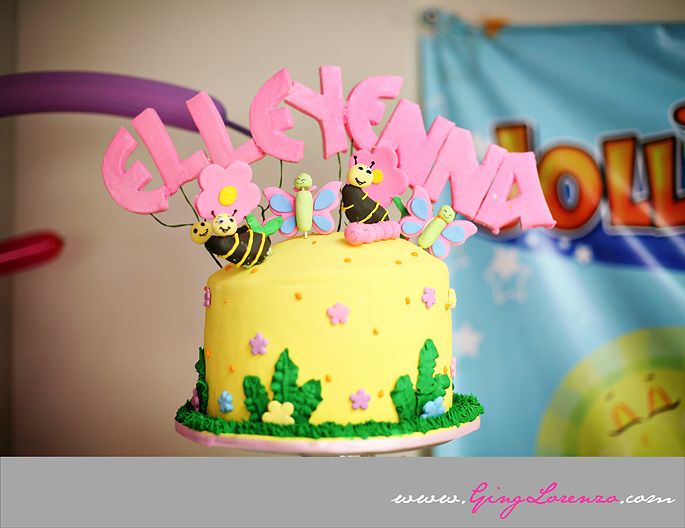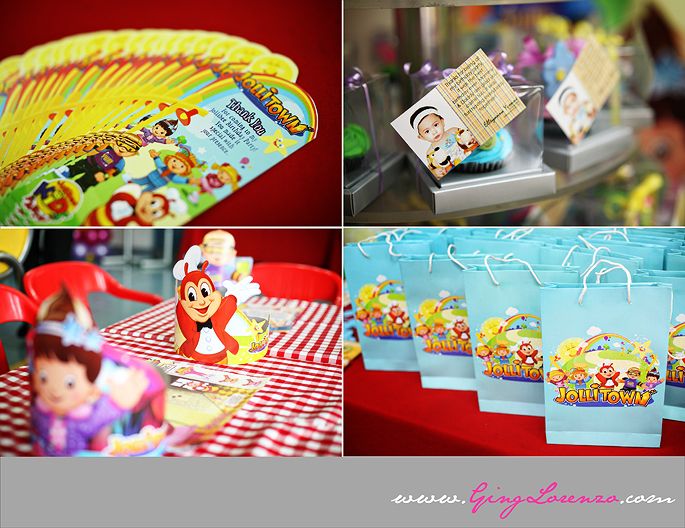 Ellay never got to change into this pink dress during the party. I didn't mind because I also loved the outfit that she was already wearing.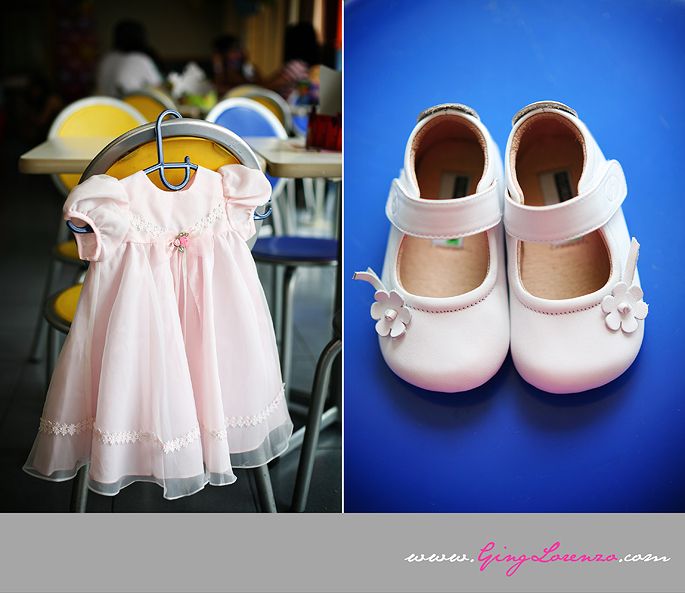 Here's Mommy Annie with Ellay.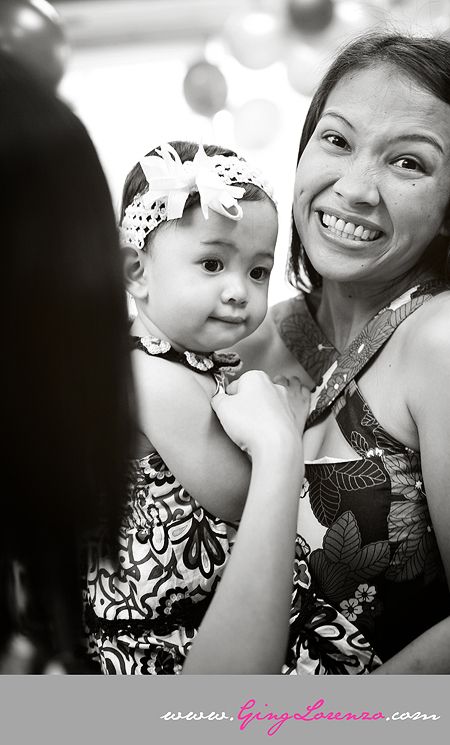 And here's the beautiful birthday girl! Most kids usually start walking on their own about a couple of months after turning one. Ellay, however, was already walking like a pro. I took these next two shots while she was walking around in front on her own while eating french fries.:)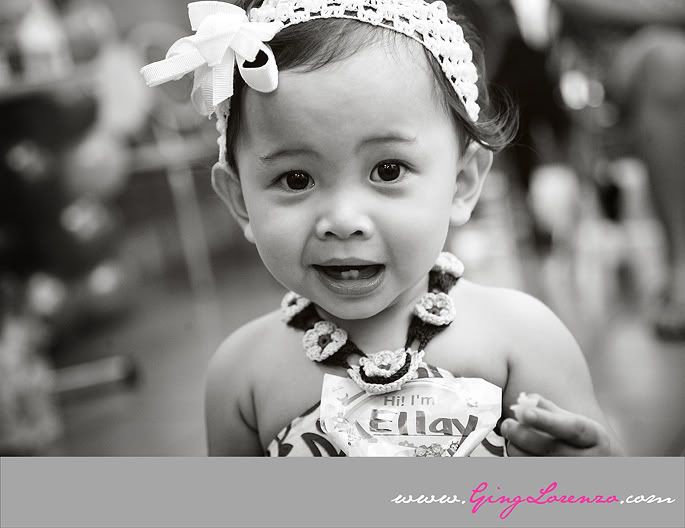 Doesn't she look like a sweet little angel here?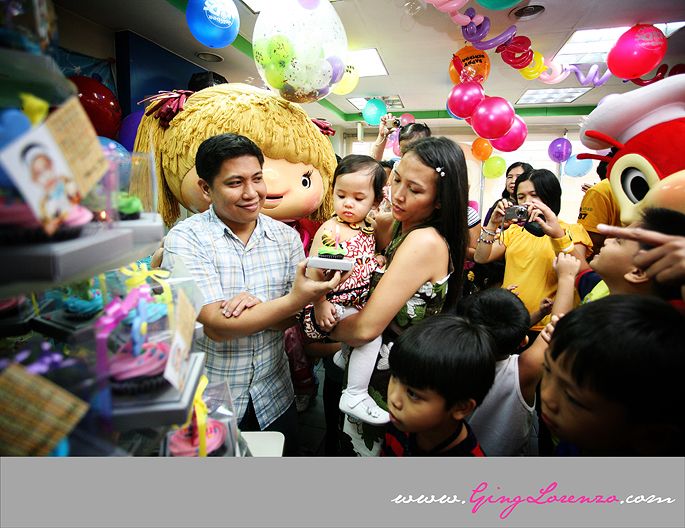 With Jollibee and the gang.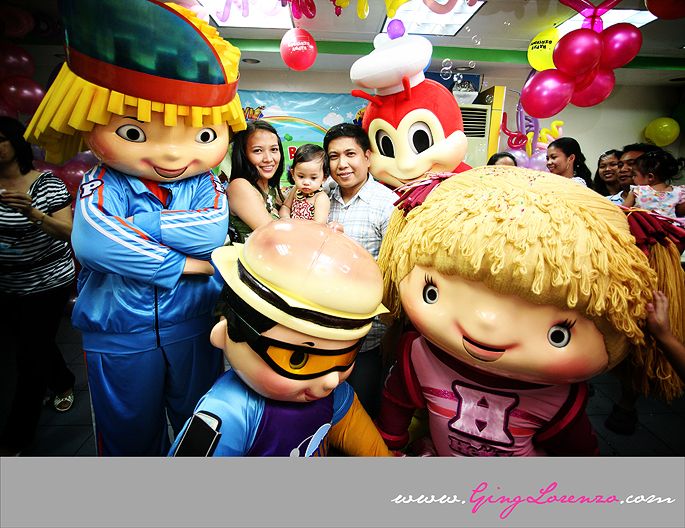 We weren't able to take photos before the party since it was very hot outside and there really wasn't any spots around the venue where we could take portraits. When the party ended, the light outside was perfect so I asked Annie if she would be interested to have the mini pictorial at the UP Campus (since we were all headed that way, anyway). She said yes, and I was glad because I was able to take what would be one of my favorite baby photos of all time.:) Here's a tighter version of a photo that I posted a couple of months ago.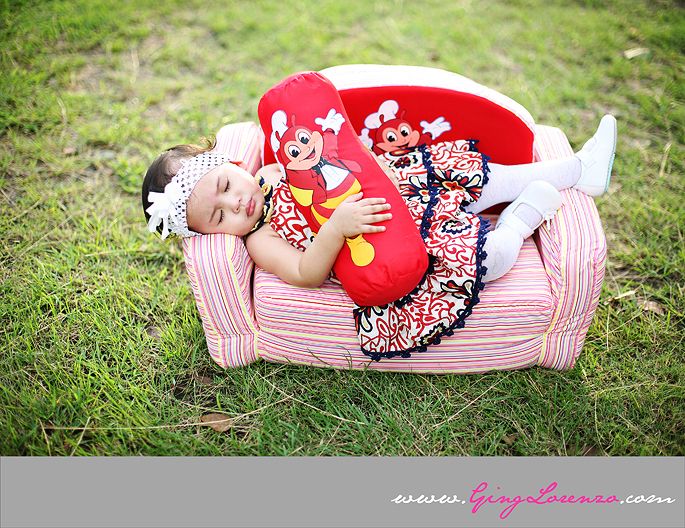 Ellay was given the pillow and mini sofa bed as a gift from Jollibee. When I saw them, I knew I wanted to use them in the pictures. When we got to UP and I found out Ellay fell asleep during the ride over, I got a bit worried. But when they put her on the couch in the middle of the field and she kept on sleeping (only for a couple more minutes, though), I knew I got some great shots coming!:)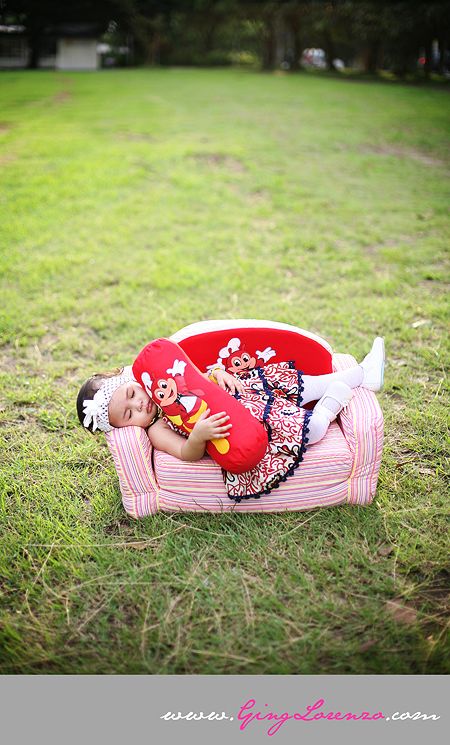 Ellay woke up, and I thought she was going to start crying. But it took her only a couple of seconds to recover, and then she gave us this really big smile! I loved it!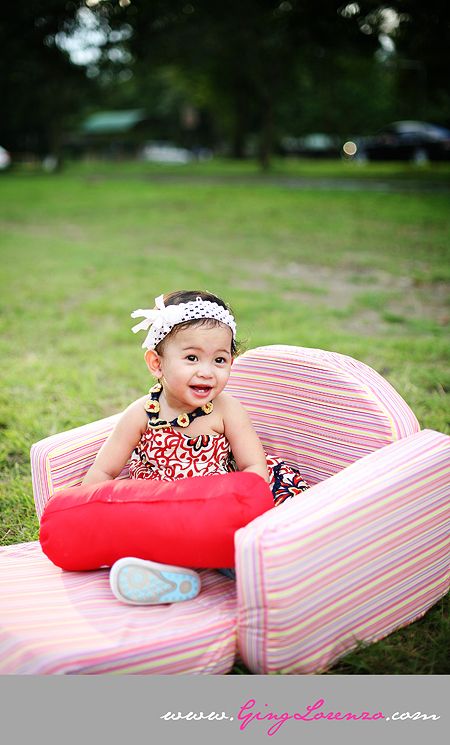 See?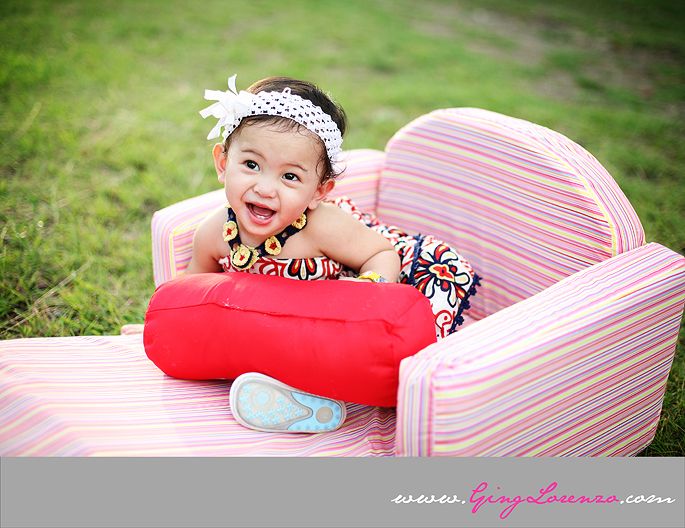 She was still smiling at the camera. I could have photographed her the whole afternoon.
I love this one.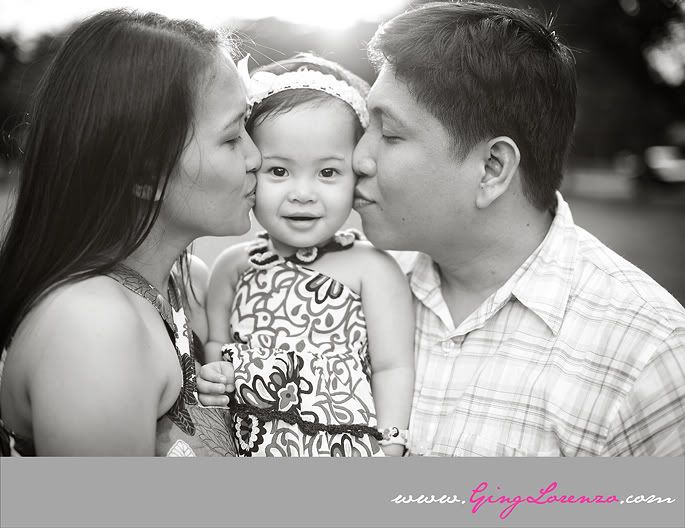 And this one. How cute is that outfit?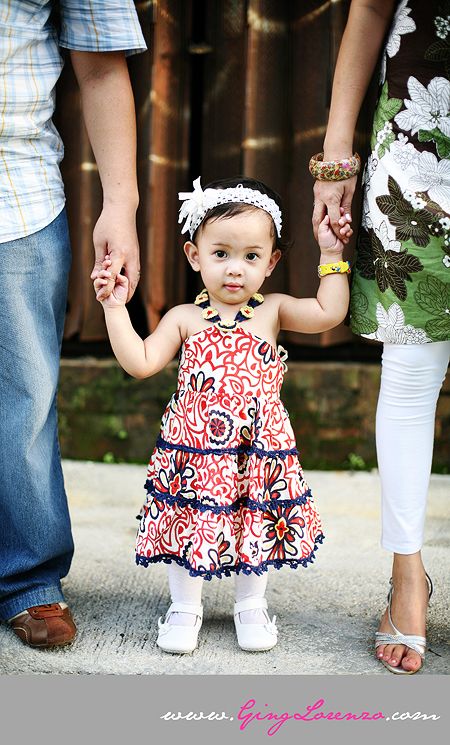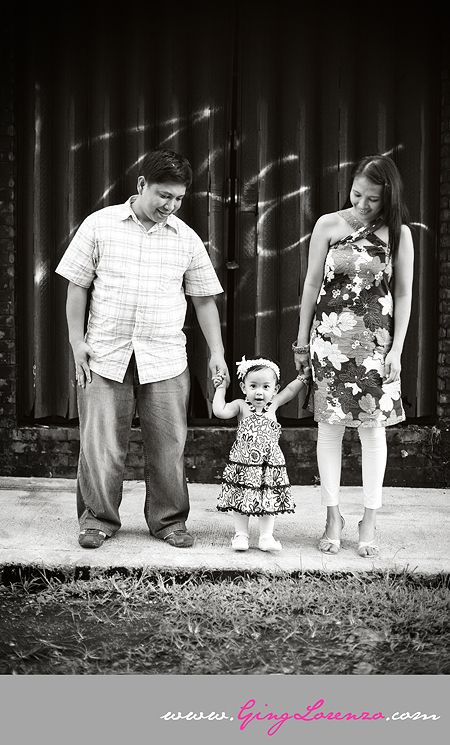 And then Ellay started wandering around, and I just kept shooting.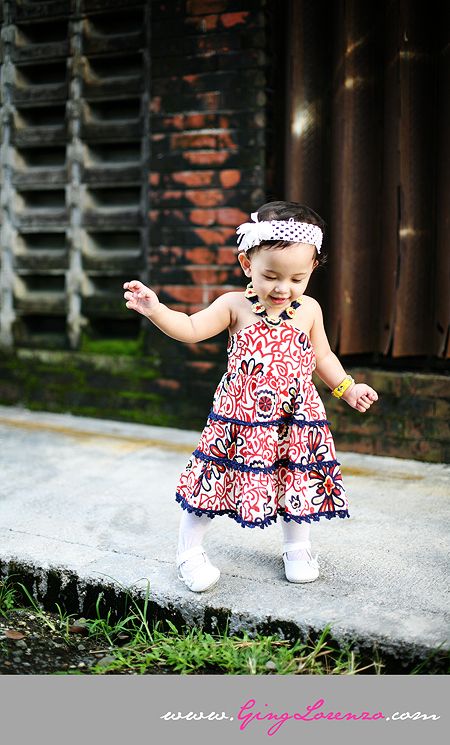 Even her back looks cute.;)