July 26, 2009
Christ the King Parish
Bistro Mateo, Tiendesitas
Pete and I knew Buddy and Tintin way back in college--we were all members of the UP Computer Society. So, I was ecstatic when they asked me to photograph Baby Megan's baptism. I always love it when friends ask me to do their events. Besides, Buddy and Tintin are both photography enthusiasts themselves (their sets of photography gear can rival that of a professional), so it was such a great honor that they trusted me to document their little one's special day.
Below are some of my favorites shots from the day.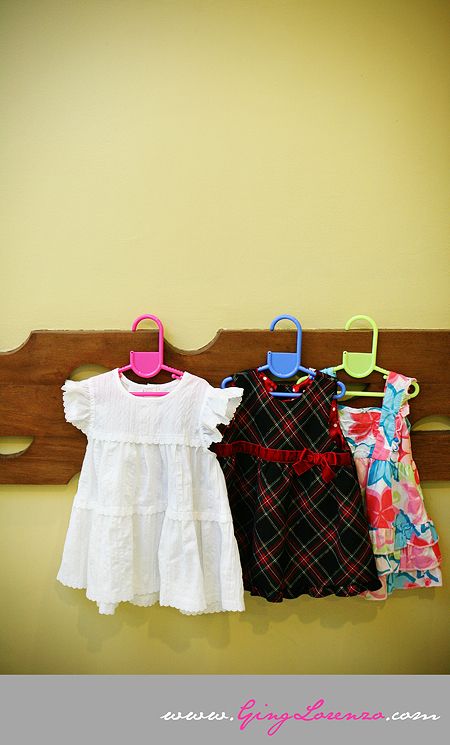 The invites that Tintin designed herself.
I love the details on these candles.:)
Another shot of the baptismal dress.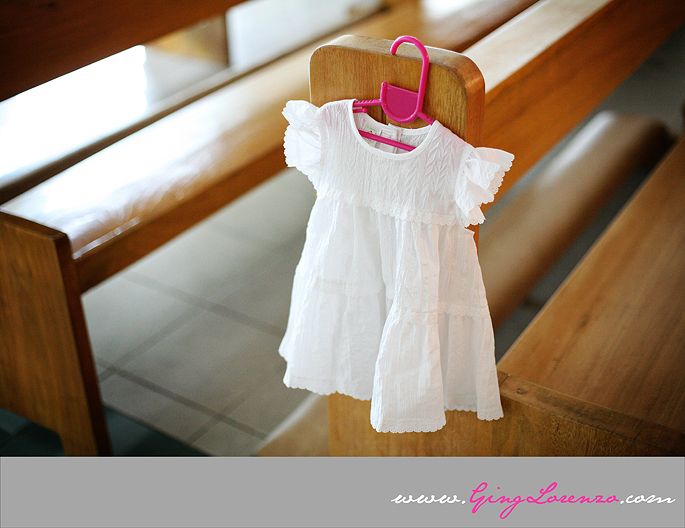 Megan slept through the entire ceremony.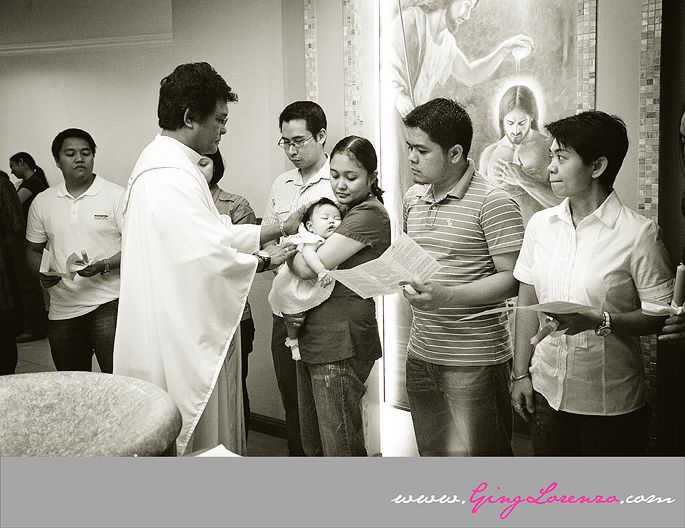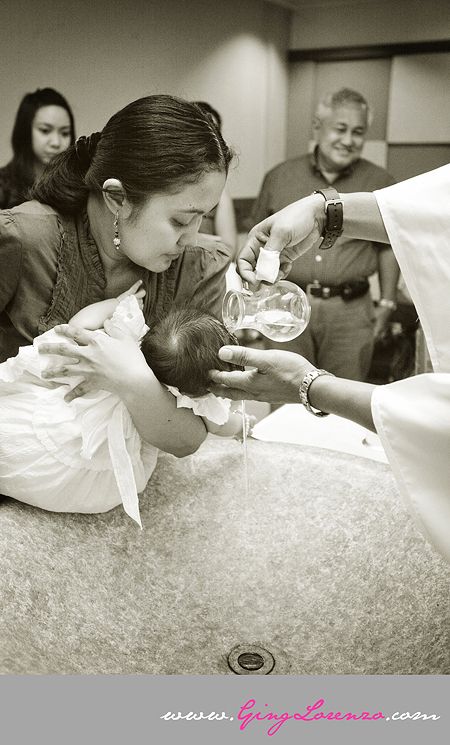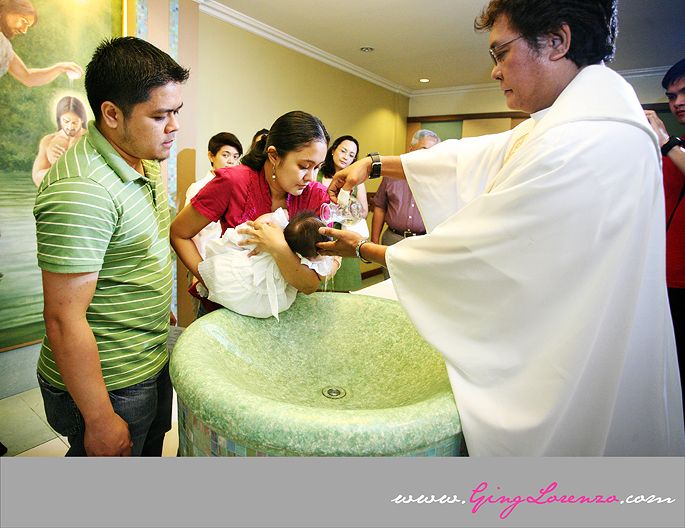 Still sleeping.:D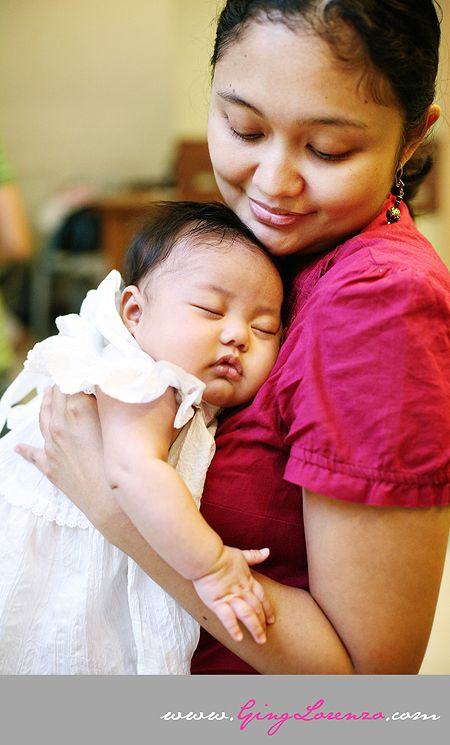 Finally awake in time for a couple of family shots in the baptistry. It was raining really hard that day and it was super dark, so we decided to schedule the family pictorial for another day.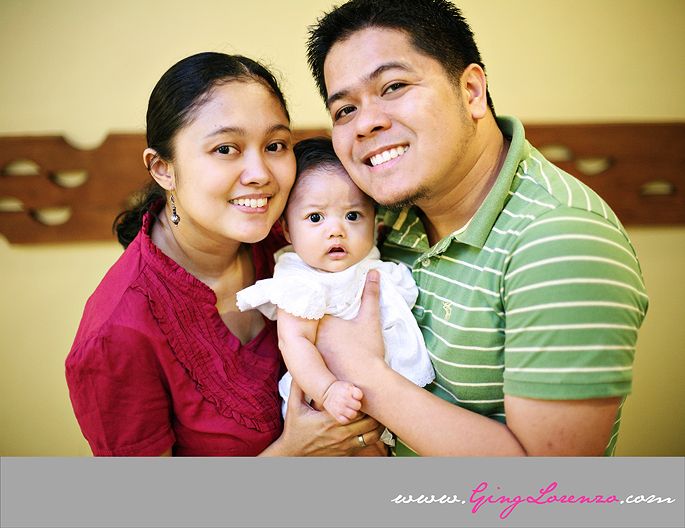 Still inside the baptistry just after changing into a more colorful dress.
Megan looks EXACTLY like Tintin!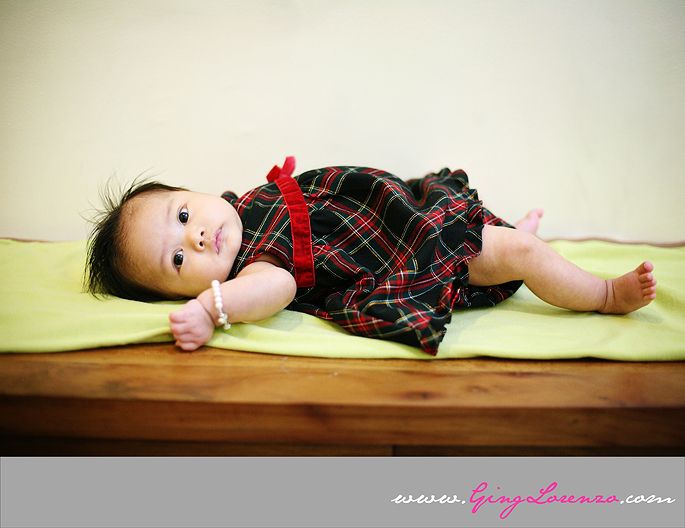 The cute cupcakes at the reception.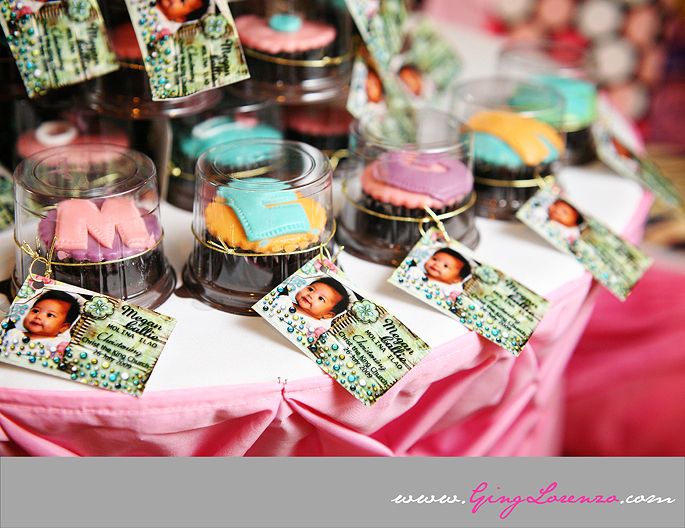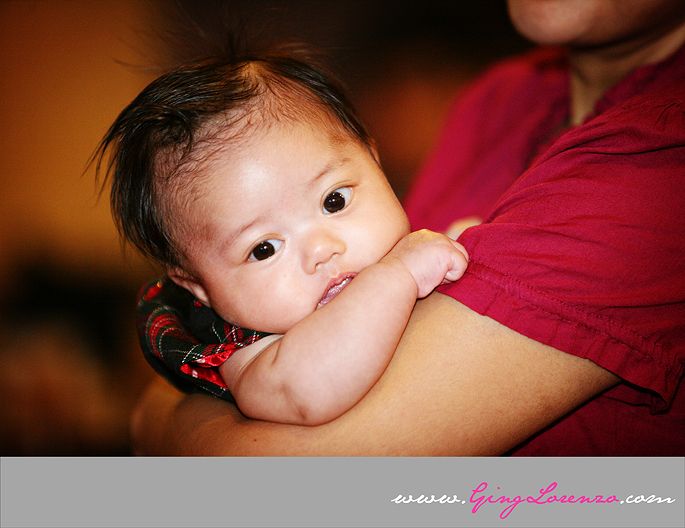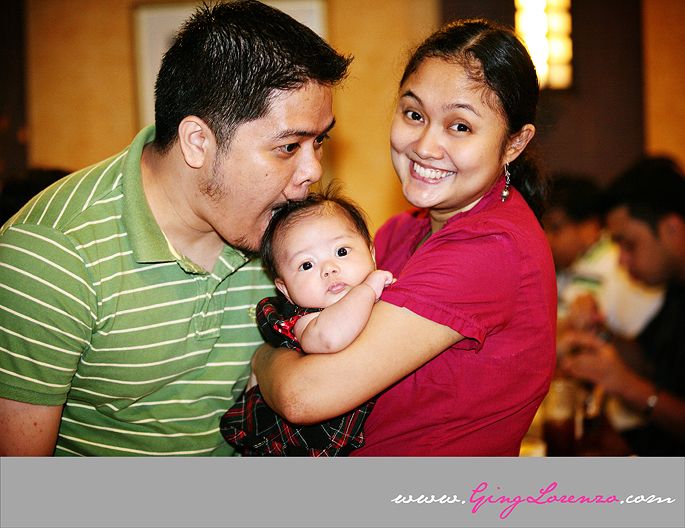 Finally, a smile from Megan!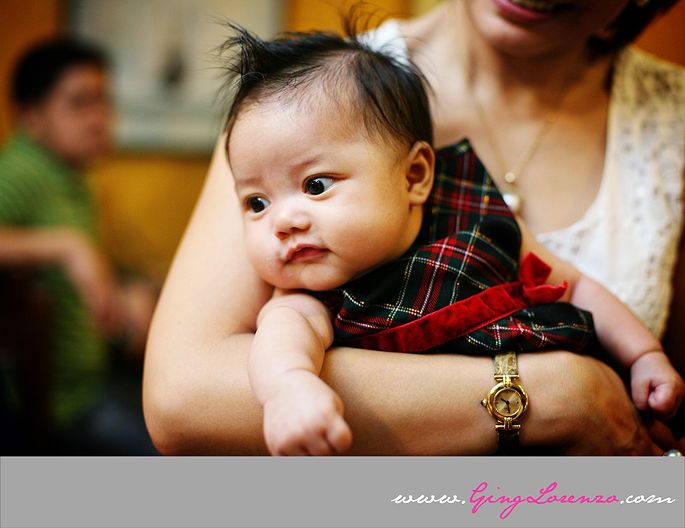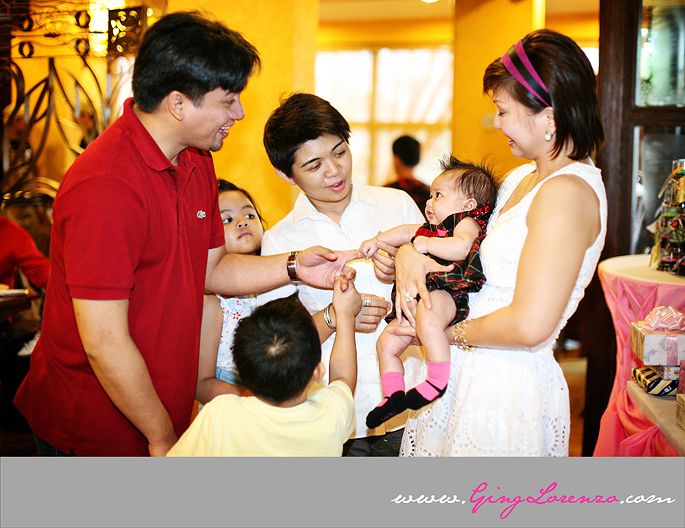 Beautiful eyes.:)