August 16, 2009
Jollibee E. Rodriguez Ave.
Who says you can't have a grand party at Jollibee? Evo had about 200 guests (maybe even more!), fabulous details, and a really fun program to celebrate his 1st birthday. And he even had all the mascots, Twirlie, Hetty, Yum, Popo, and Jollibee, as his special guests! Needless to say, all the kids enjoyed the party (I don't think there's a Pinoy child out there who doesn't love Jollibee). And from what I saw, I think the adults didn't exactly get bored either.:)
Here are some of my favorite shots from the party.
Evo's party had a very unique theme. I loved it.:)
Mommy Jo asked me to meet them at the nearby QC Sports Plaza before the party to take some family shots. The photo on the left is probably my favorite shot of Evo.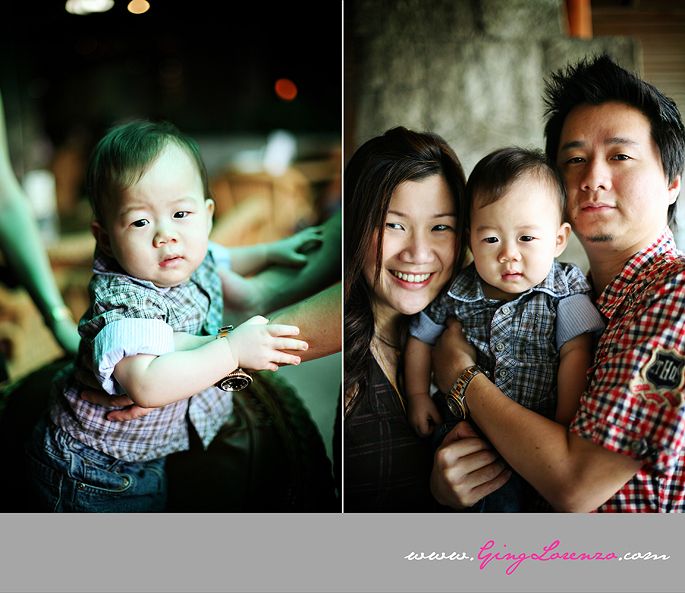 A couple more shots with mom and dad.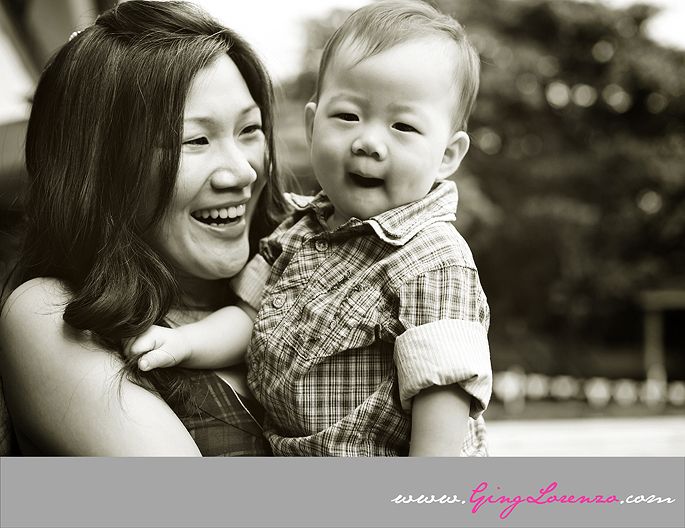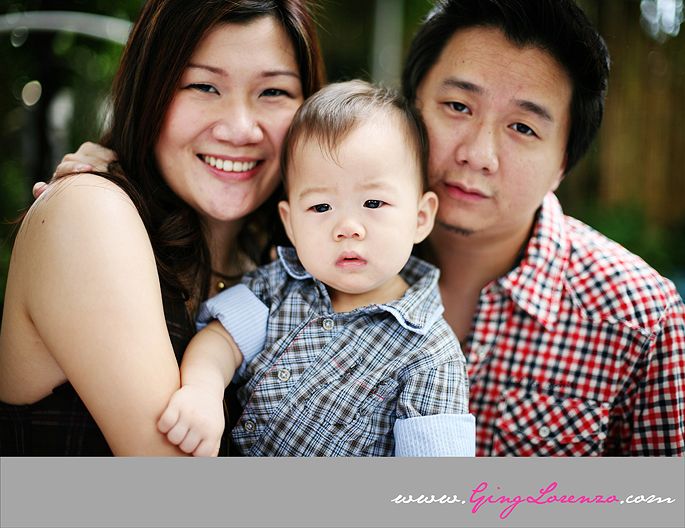 Some of the details at the venue.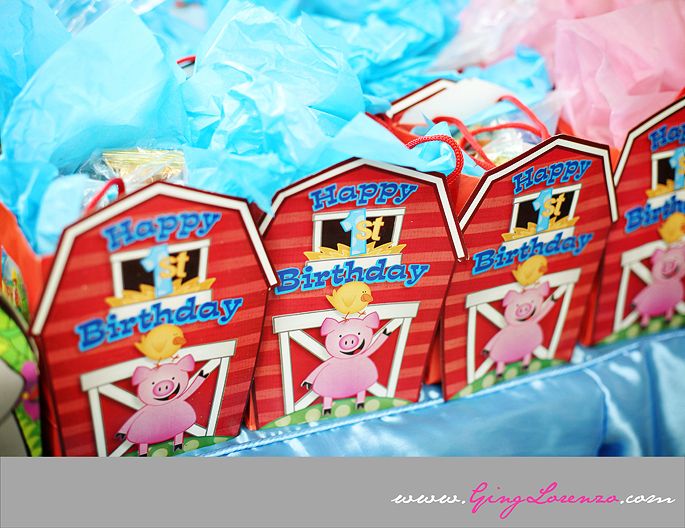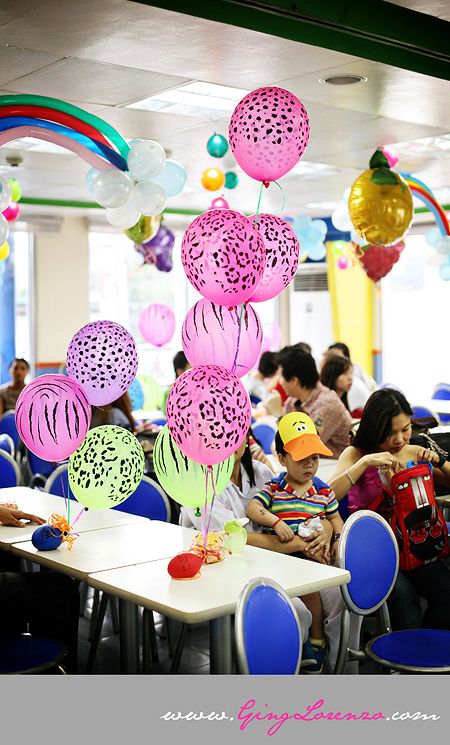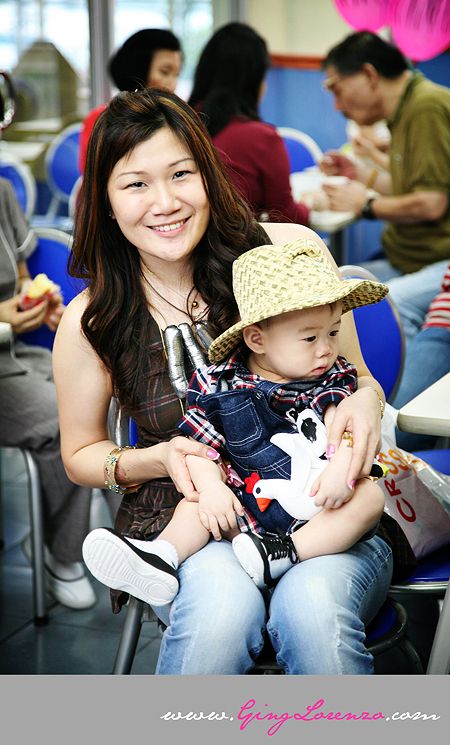 The cake.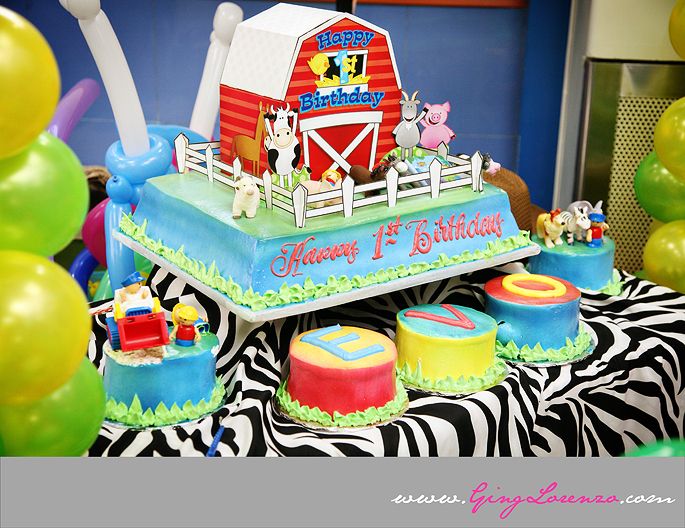 Host/magician Jen Belen was in a cute costume.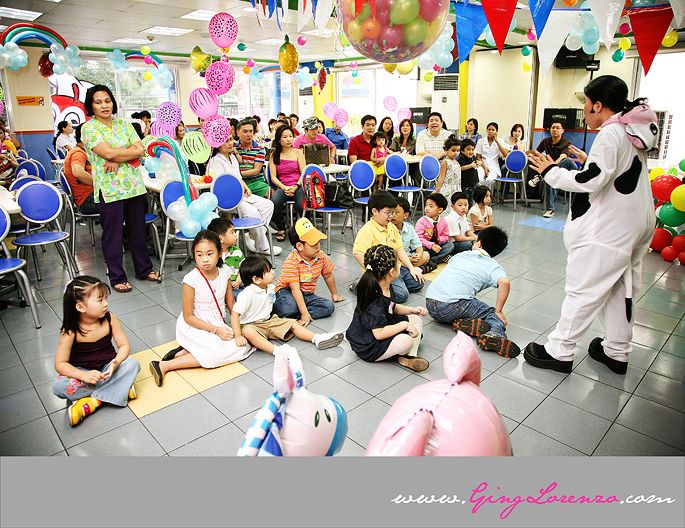 And here are the special guests!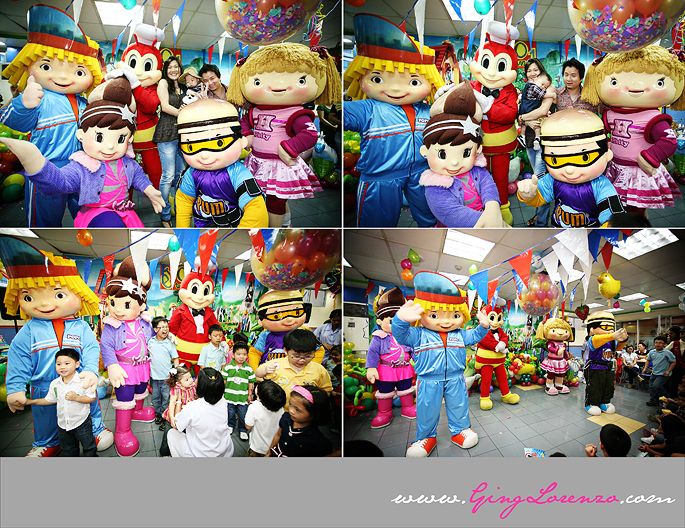 It was a full house.
We took a few shots at the parking lot while the guests were enjoying their meals.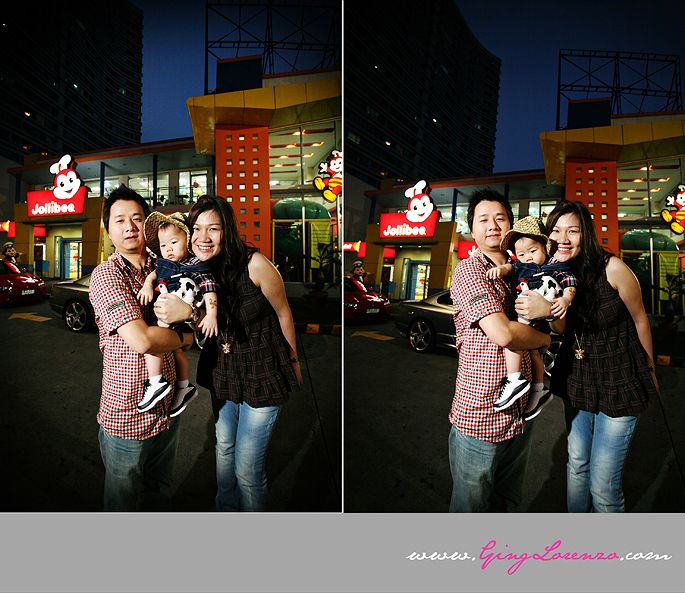 Check out Evo's cool costume!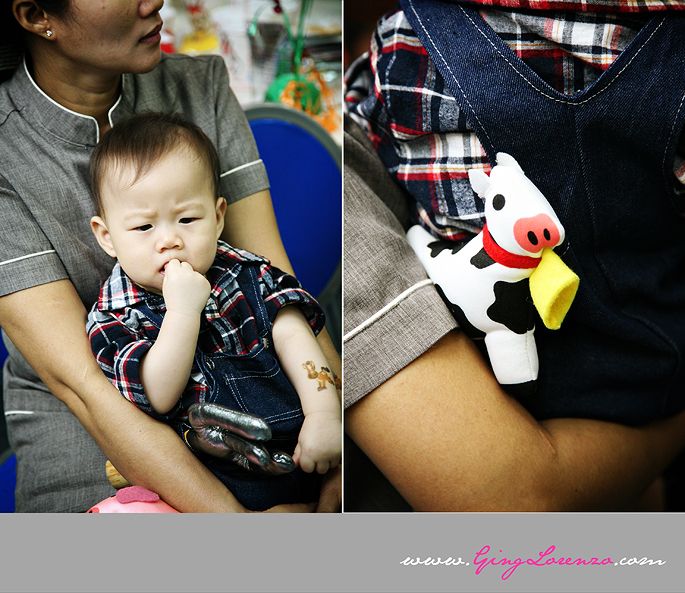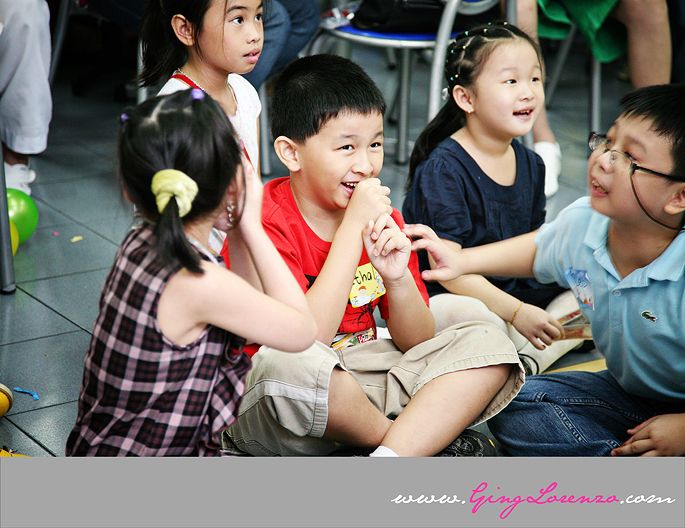 Love the hats!:)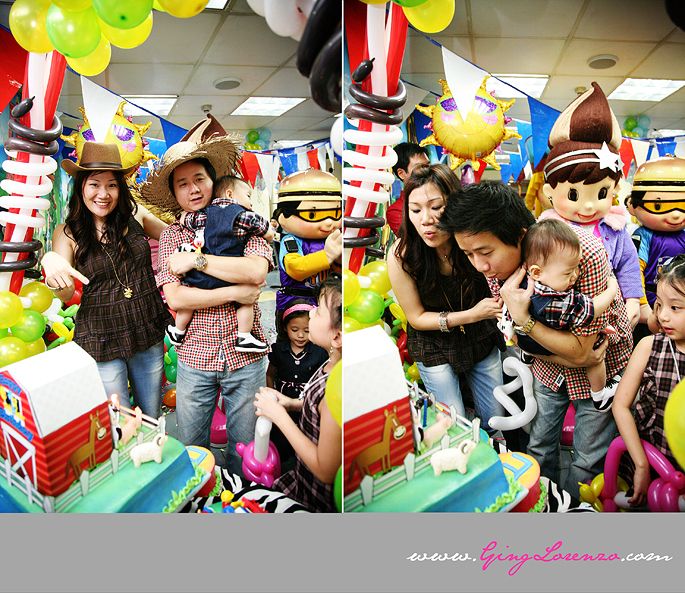 They had a really tall Jollibee that day.:D