November 28, 2009
Archbishop's Palace
The Palladium Clubhouse
Mommy Noreen contacted me just a couple of weeks before the event. I was so glad I was still available for Baby Ryzi's baptism because the family turned out to be so nice to work with.:) Oh, and because of them, I have just found my favorite venue for baptisms! The small chapel at the Archbishop's Palace in Mandaluyong is so so lovely, I can't believe it took me this long to be able to photograph an event there! The whole chapel was beautiful, and there was magnificent natural light coming in through the windows...Just look!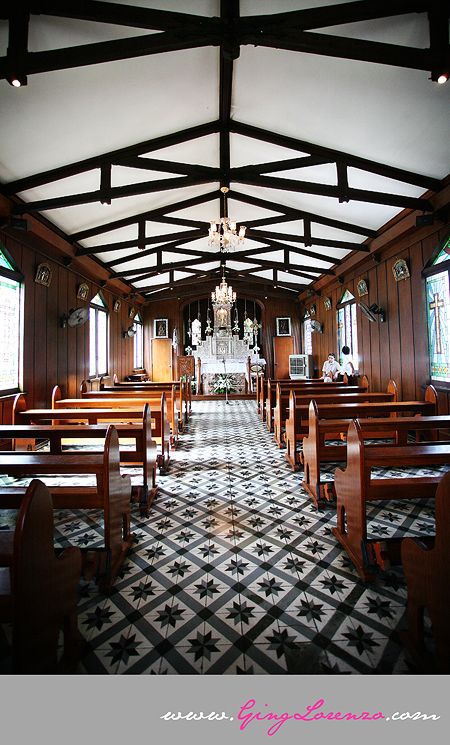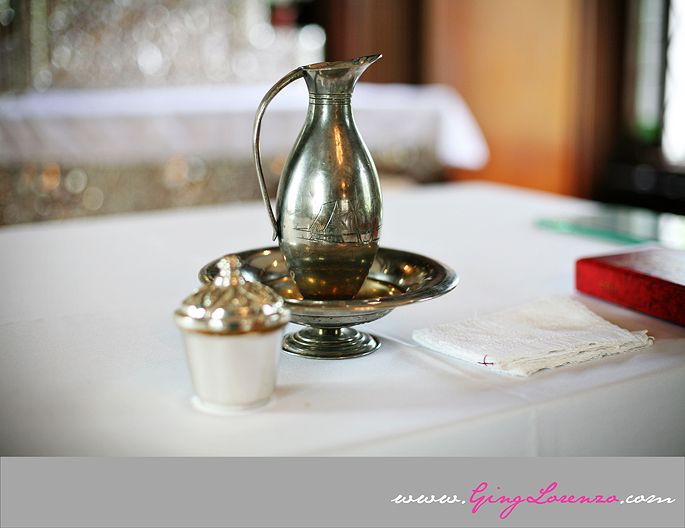 Pretty candles prepared by Noreen.
Some shots of the ceremony. As I said, the natural window light was great. And the beautiful chandeliers, floor pattern, the ceiling beams...everything in the chapel was a photographer's dream. Loved it!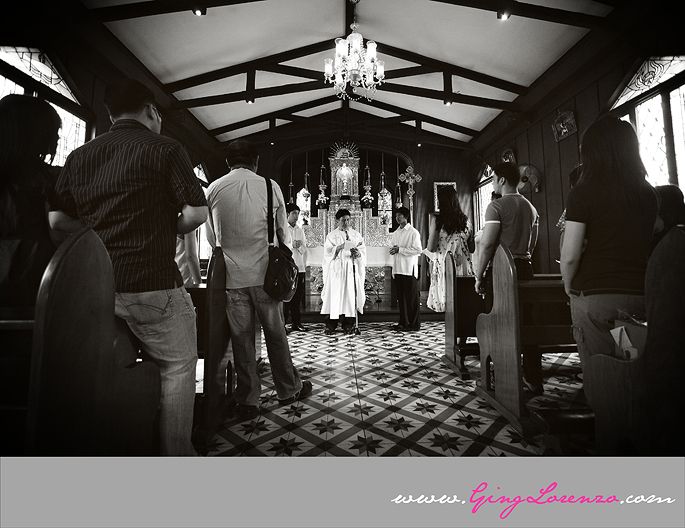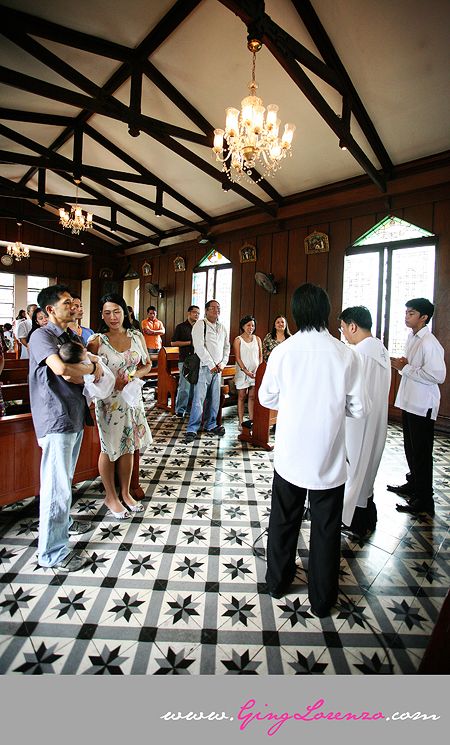 The was also ample space for me to move around and take closer shots like these.
After the ceremony, I asked the family for a few family portraits within the chapel. Ryzi became too fussy however, so we weren't able to take a lot of shots. Here's one that I like though.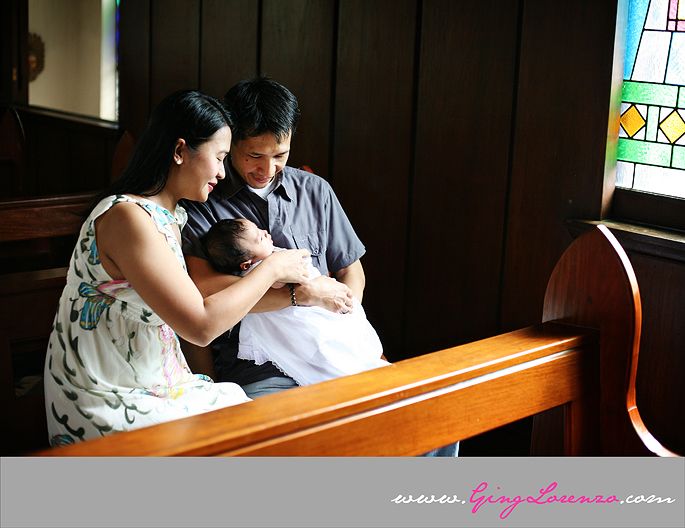 Some details at the reception.
This cake smelled yummy!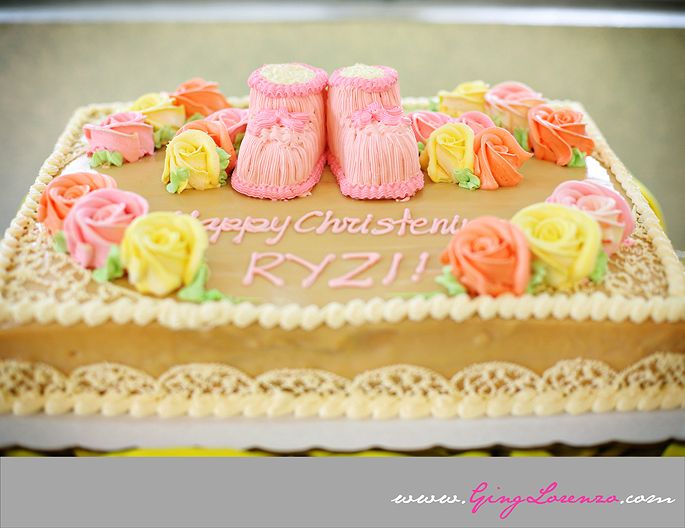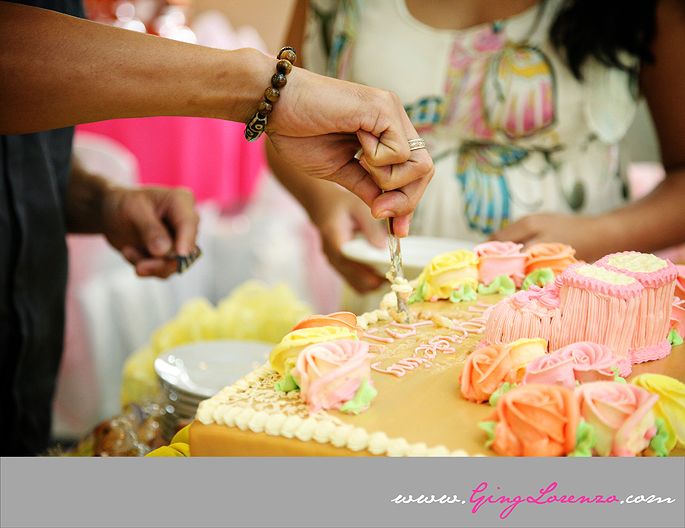 Ryzi wasn't in the mood. At all. For anything. But after a short bottle break, we were able to take some nice shots of the family without her crying her eyes out.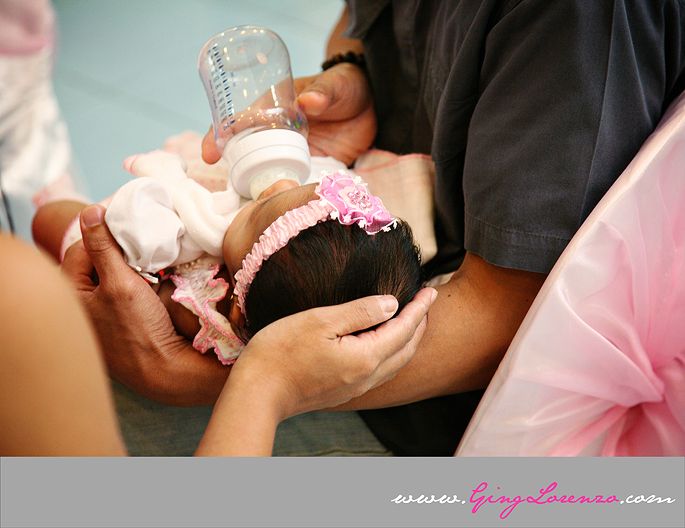 She still had that cute scowl going though.:D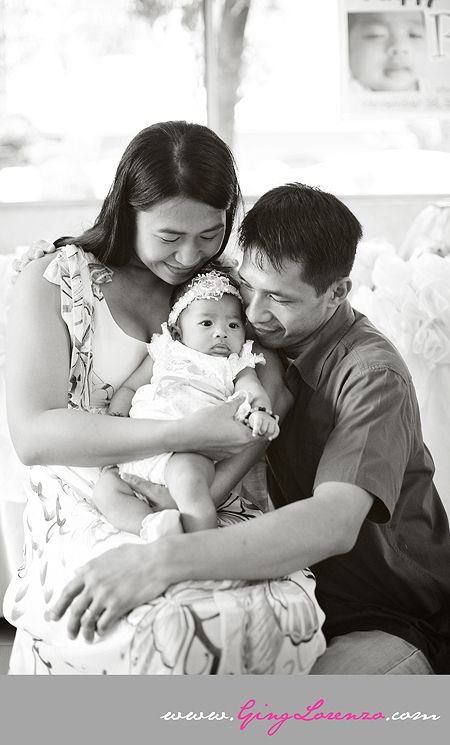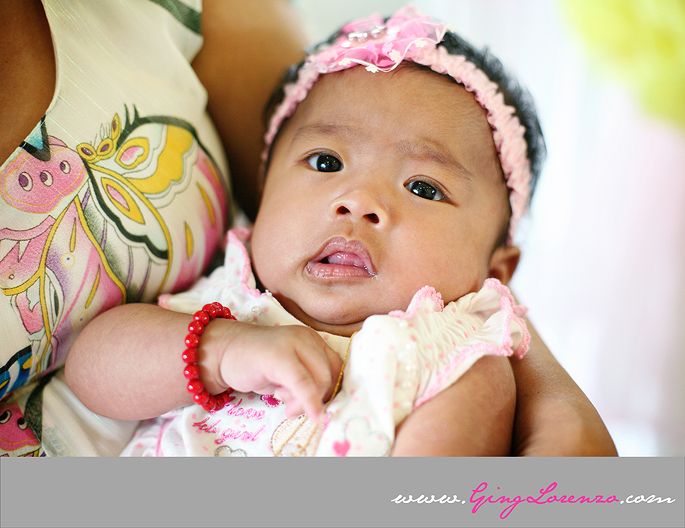 After the party, we took a few more family photos around the venue.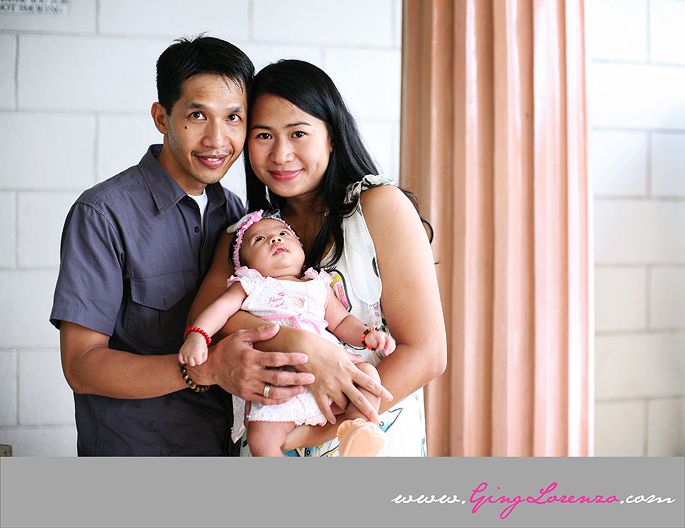 I didn't think these pillars would work in the photos, but they actually looked pretty nice. Mommy Noreen is so easy to photograph. I guess it helps that she's very pretty and has an easy natural smile.:)