Deegee was referred to me by one of my brides. She initially contacted me to inquire about my kiddie party photo packages for baby Sam's 1st birthday party. Unfortunately, I was no longer available to photograph the party. So, instead she booked me for a family portrait session. When she told me she wanted to wear her wedding gown for the pictorial, I got so excited.:)
In 2005, Deegee and husband Judd got married in a triple-wedding ceremony (along with her two older brothers) in Bohol, so they didn't really get the chance to have nice wedding portraits. This year, they celebrate five years of married bliss, and they wanted to capture that in photos along with their two beautiful children. Yes, five years and two kids later--and just about a year after giving birth--Deegee still rocked it in her wedding gown!:)
They chose to do the photoshoot at the La Mesa Eco Park. They braved the traffic all the way from Las Piñas, and walked through the park in their barongs and white dresses (with people wondering whether they were
artistas
or if they really just came straight from the wedding). But you know what. It was all worth it! And these guys are so much fun to shoot, so it was easy getting great shots of them.
Below are just some of the shots that I loved from the pictorial. After the shoot, I had a hard time choosing the photos to edit so I ended up with a whole lot of them. And I even had a harder time choosing which ones to post here. I just loved all of them!
This was one of the very first shots. Deegee was worried that the kids may not be in the mood during the pictorial, but Sam and Earl were all smiles through most of the afternoon.:)
Putting on last-minute touches. But little Sam was all set for her close-up.:)
Some warm-up shots with Judd and Deegee. I loved these though.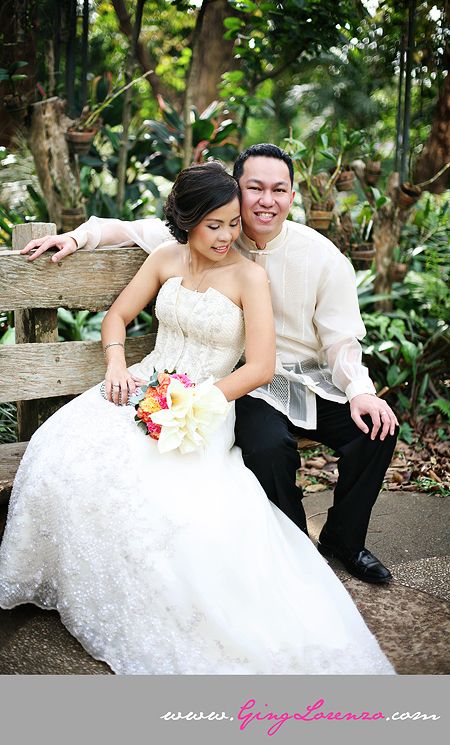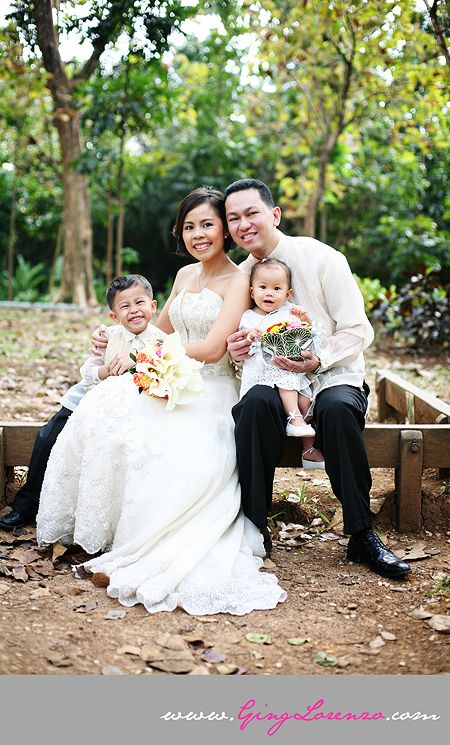 Isn't she lovely?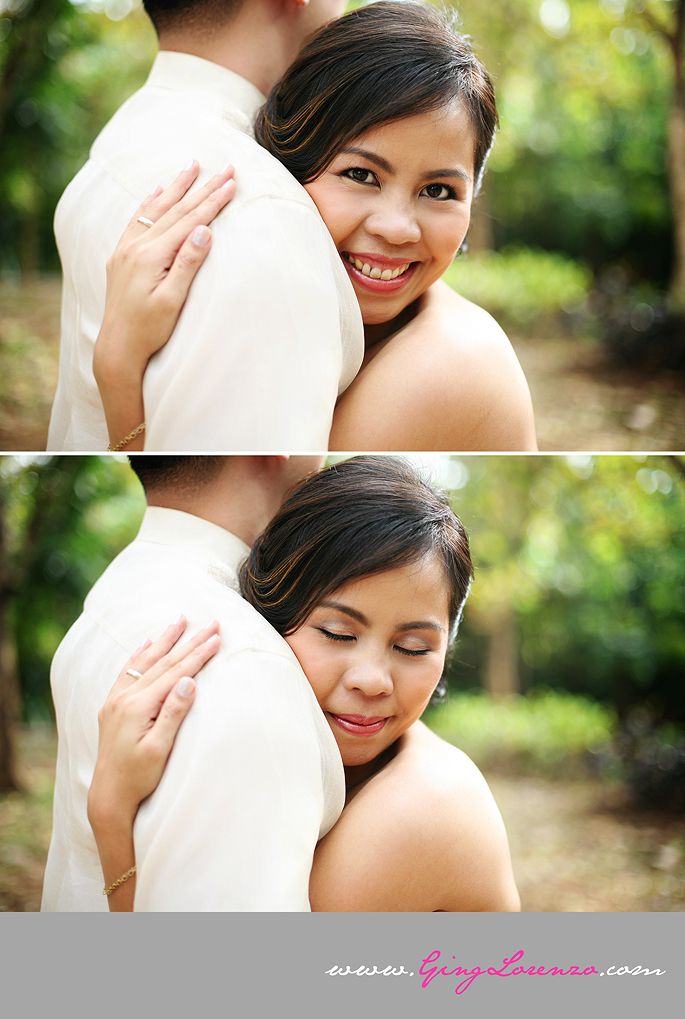 When were shooting these photos, some girls came over and asked us if Judd and Deegee were celebrities. I jokingly said yes. A bit later, I heard one of them whisper,
"Sya nga yun..."
Hahaha.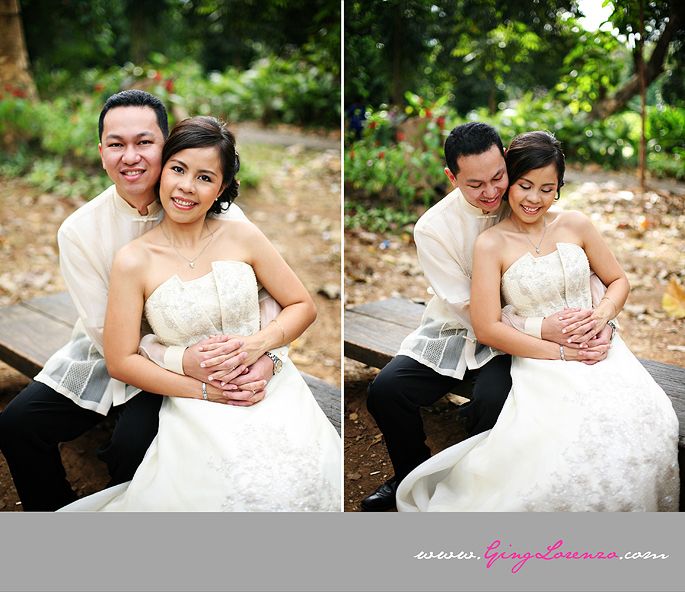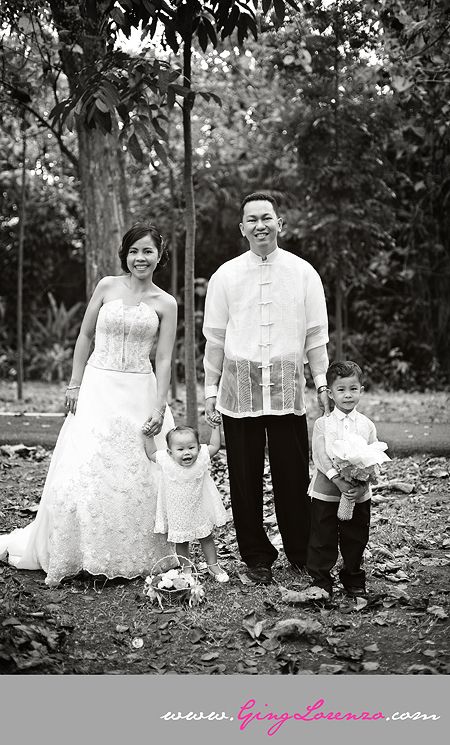 Awww...isn't she the cutest flower girl ever?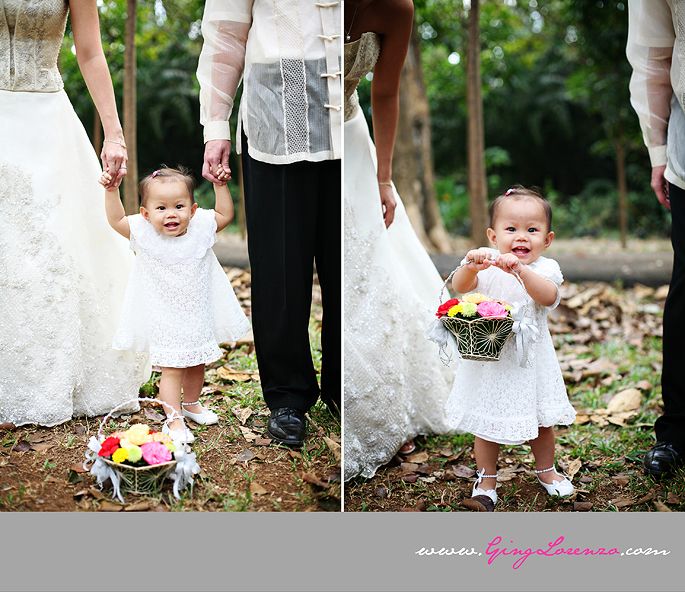 Handsome little Earl.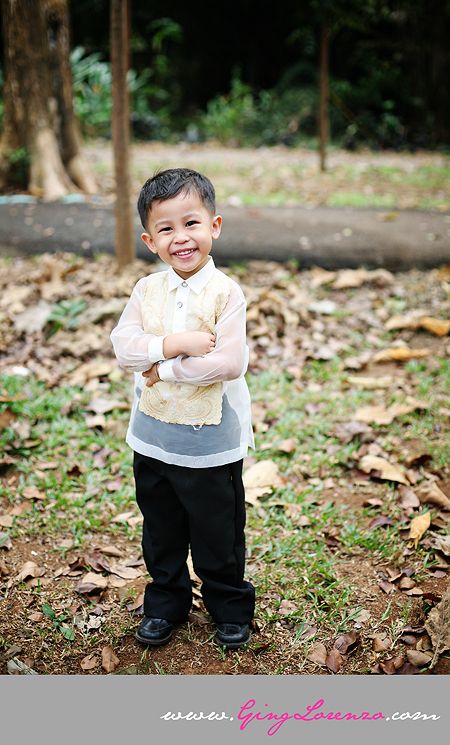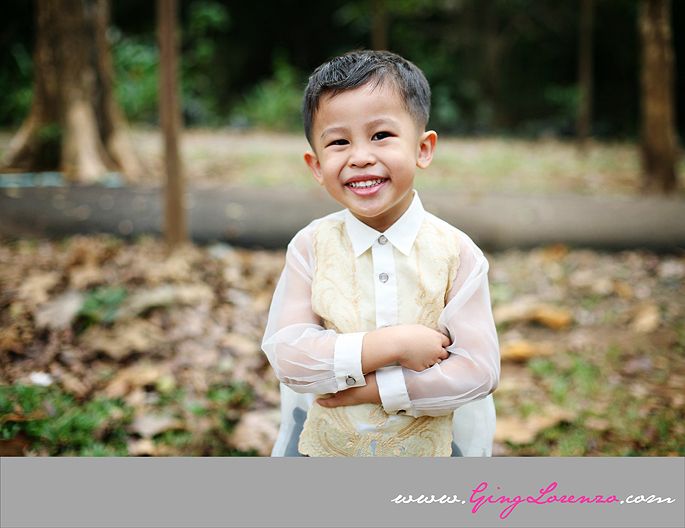 The next few shots are my absolute favorite shots of the kids. I just had to post most of them here. I couldn't choose just a couple because I loved all of them!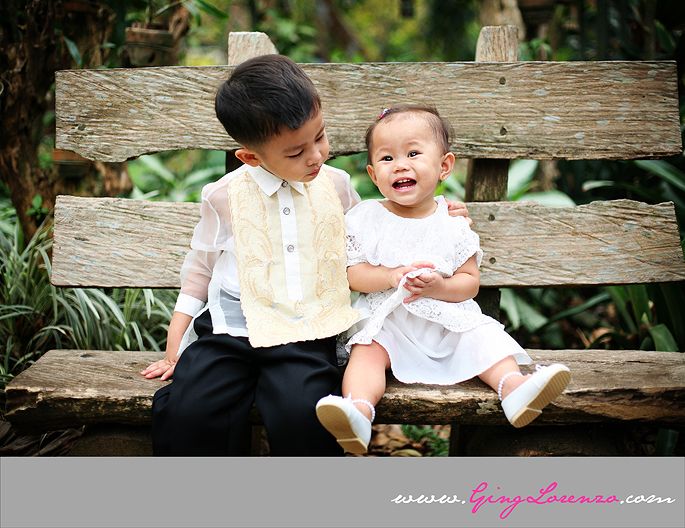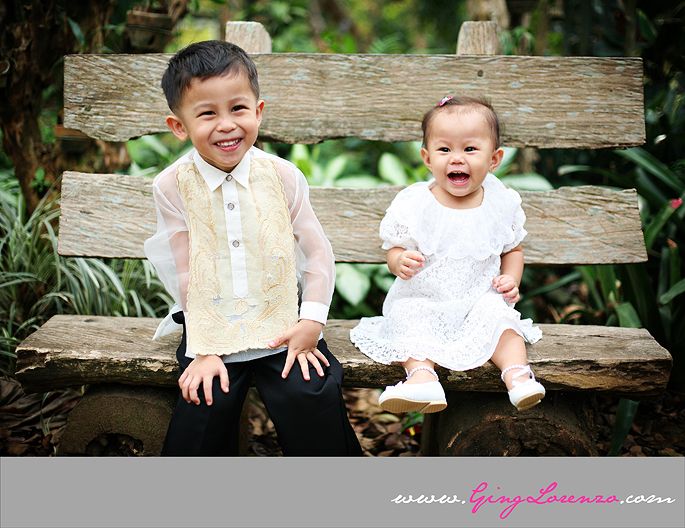 Sam is such a cutie pie!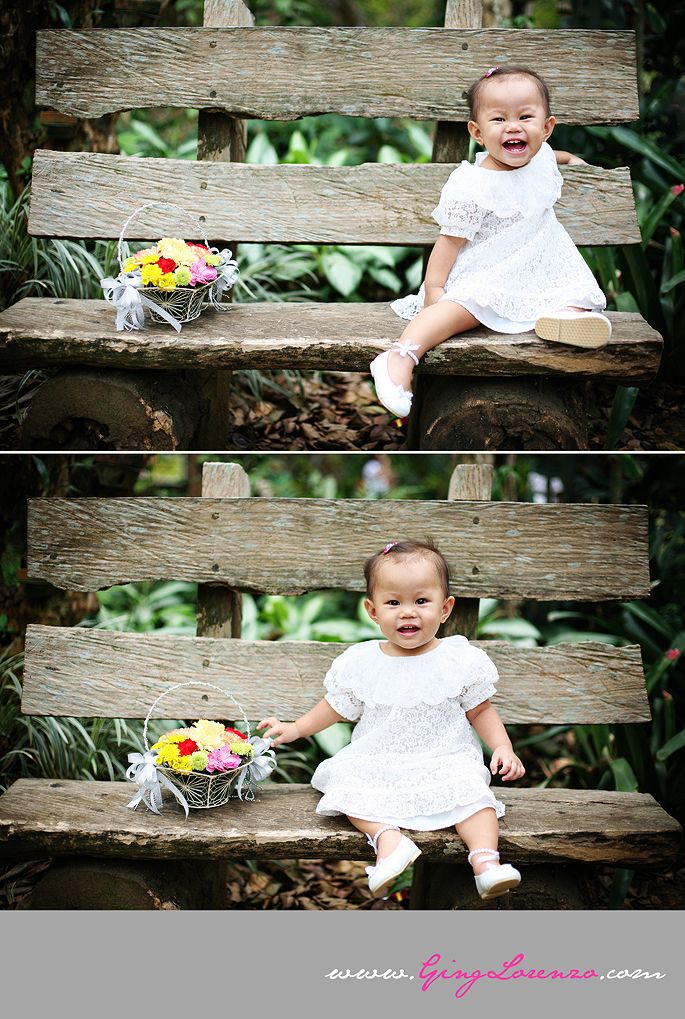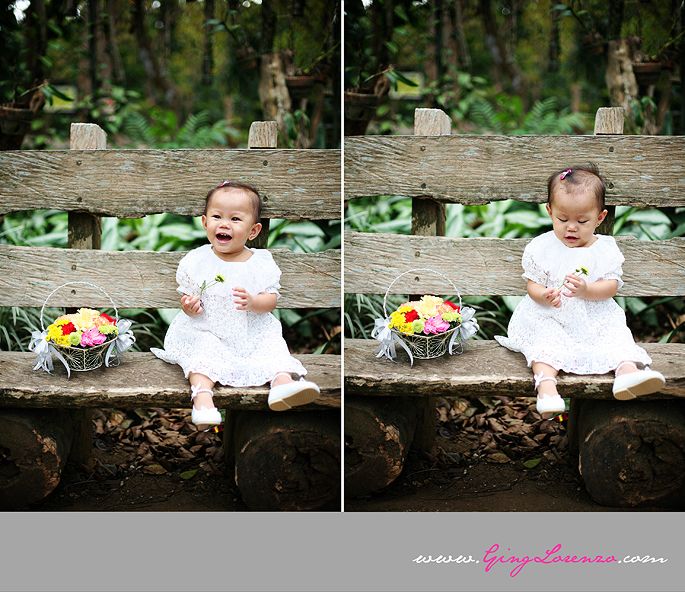 And big brother Earl doesn't look so bad either.:)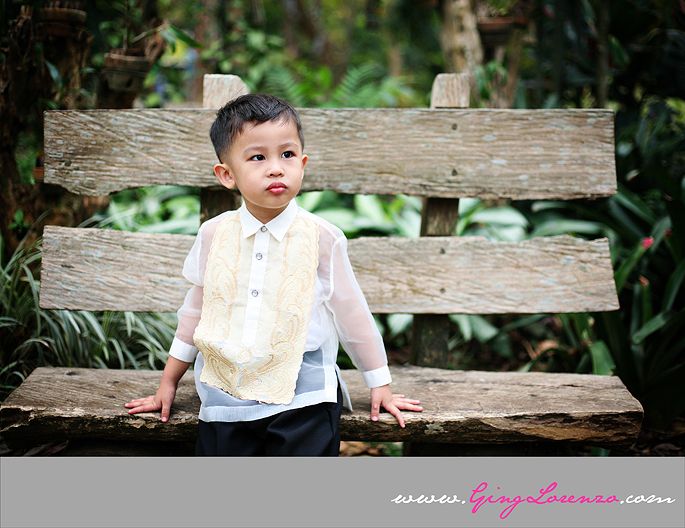 More "day after" shots.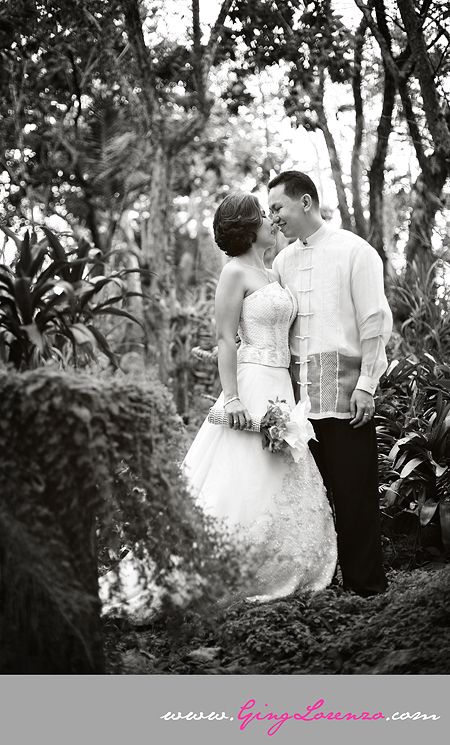 Walking in dress shoes and heels at the park isn't easy. So, they brought out more comfy footwear.;)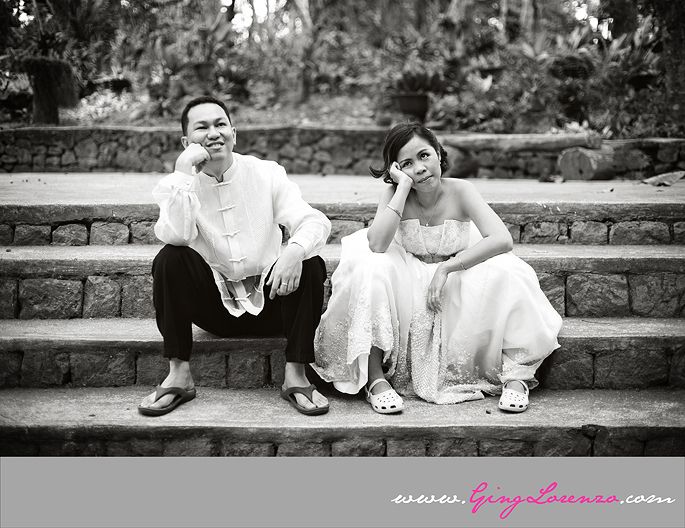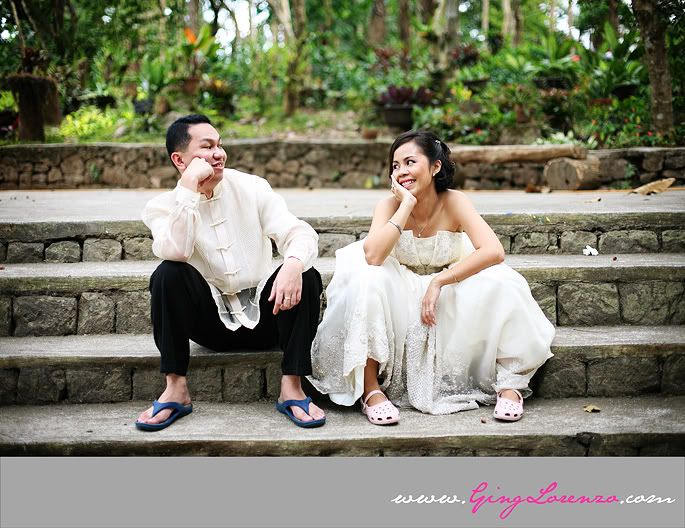 Some bridal shots of the lovely mommy.;)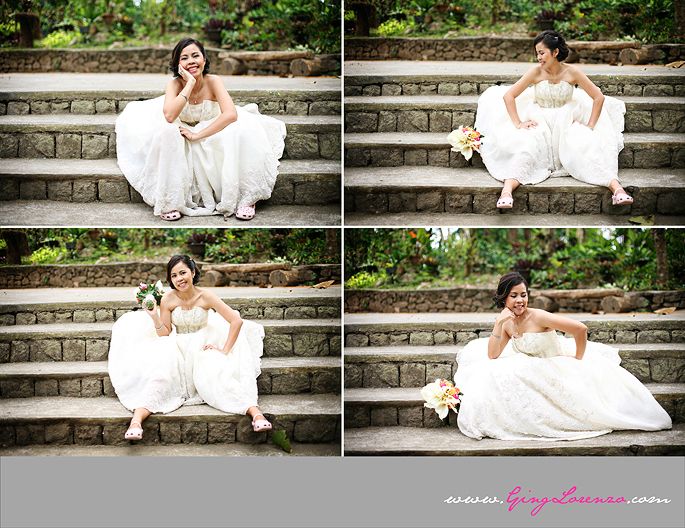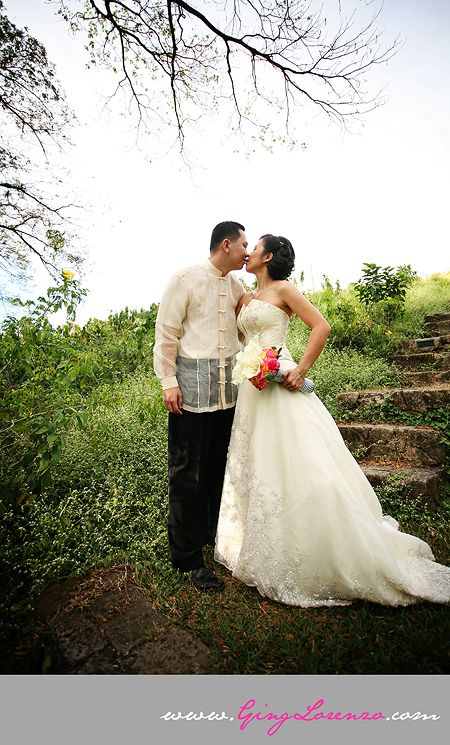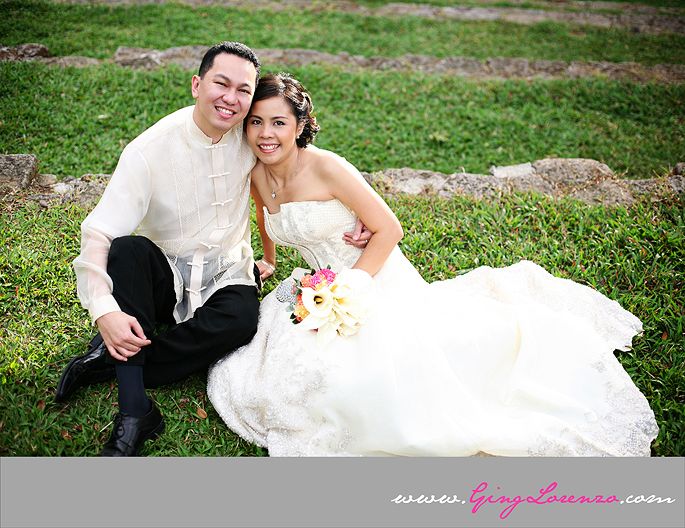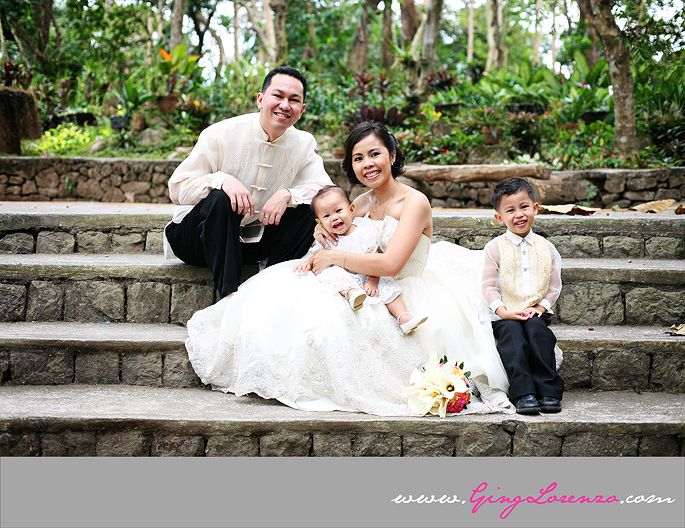 For some reason, I just love this photo. Probably one of my favorites from the shoot.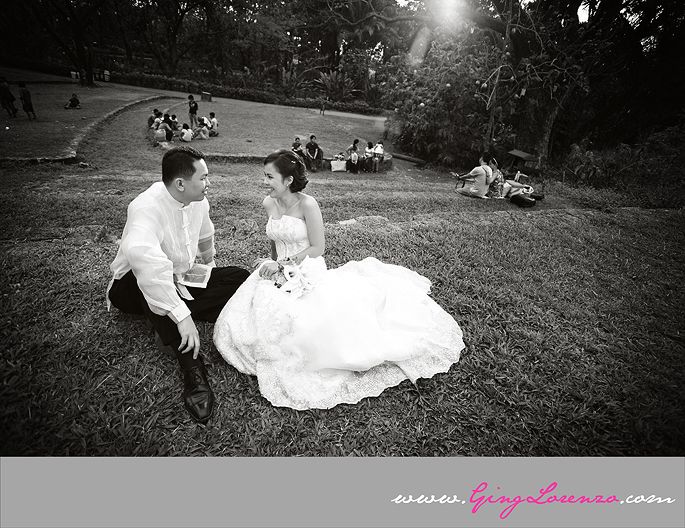 After a quick change, we took a few more shots before the sun finally set.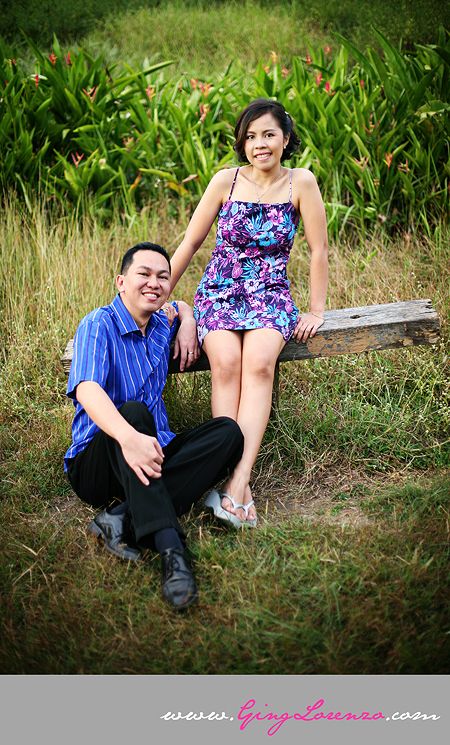 The light was perfect!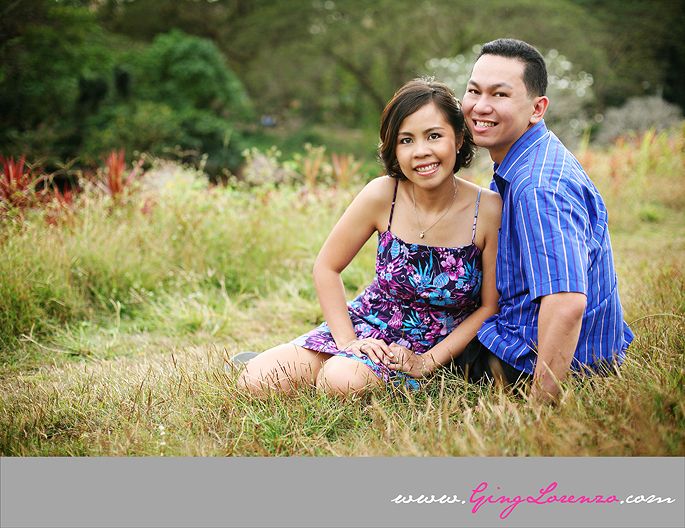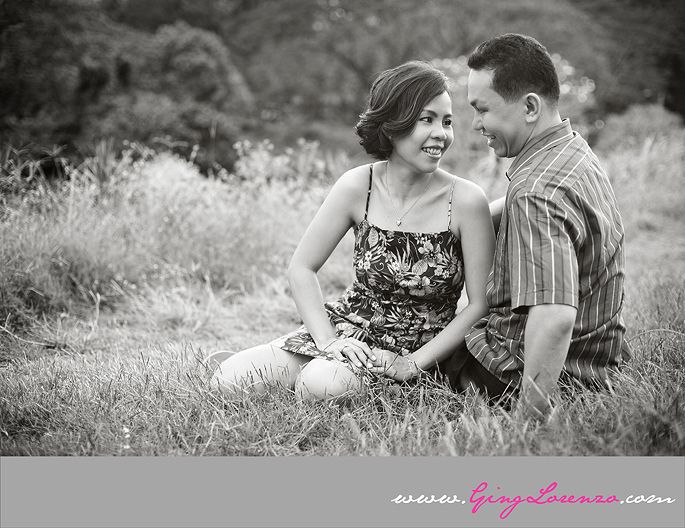 Sam loved her pink boots!:D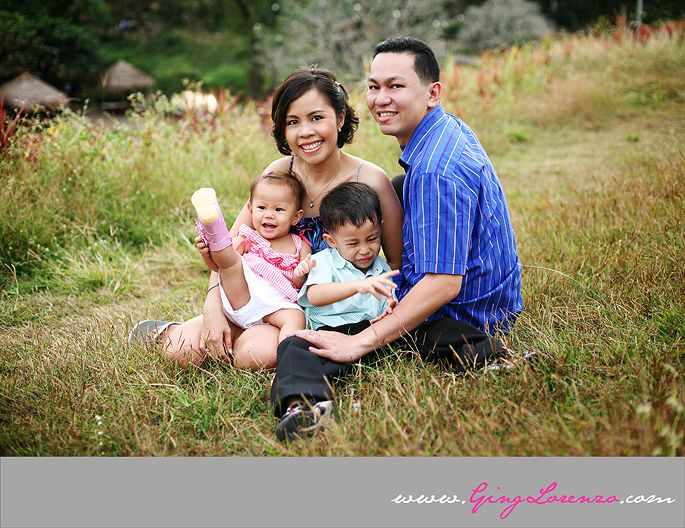 After more than 2 hours, the kids were still smiling.
Last shots of the kids. Sam didn't like sitting on the grass by herself.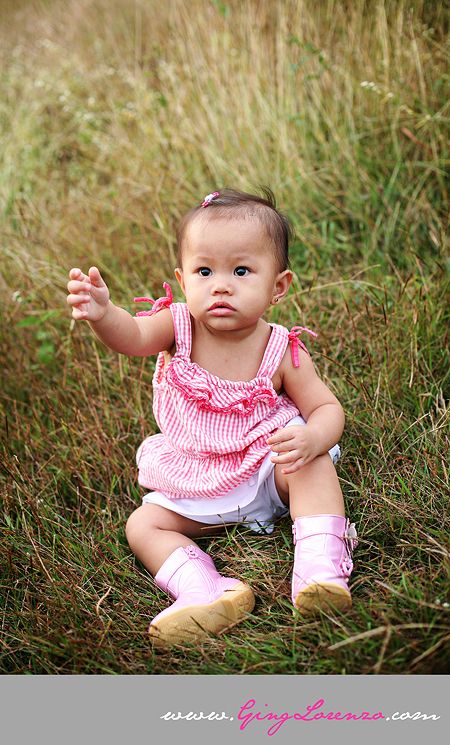 Earl had no problem with it though.:)