December 19, 2009
Highlands Pointe Clubhouse, Taytay
Imagine being used to the sub-zero temperatures of the Canadian winter, and then being suddenly transported to a warm tropical place like good ole Pinas. Imagine being used to the quiet life and suddenly being surrounded by people whom you have never met before and who just wouldn't stop hugging and kissing you. (They're called relatives, by the way, and they're just very happy to see you.) Add jet-lag and a budding tooth to the mix and you'd probably be all grumpy for a few days. That's what Sean went through when he and his family came home just a few days before his birthday party. And I was the photographer who had to take his pictures. Hehehe.
Mommy Sharon and I never met in person before the event, but we communicated through email and I knew she worked extra hard to make Sean's party special. When I got to the venue, I saw all the nice details that they prepared. Sharon and Matthews were also very nice so I knew I was going to enjoy working with them. As for Sean, he really wasn't in the mood during the party. But with luck and a lot of patience, we were able to take nice photos of him.:)
Here are some photos from the party.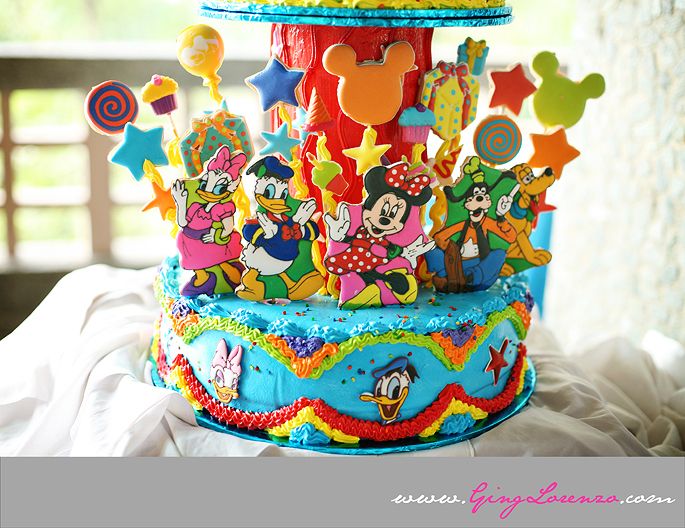 Tiny cut-out Disney characters were all over the tables. So cute!
Some of the first shots of Sean.
We went out to take some family photos before the party started. The place was really nice. I would have wanted to take more pictures.
Loved the shirts!
Jacque's team from
Party Boosters
dressed up the place.
For some reason, I think this photo is funny. "The COOL Mom" doesn't look so cool here. Hehehe. Peace, Sharon!;)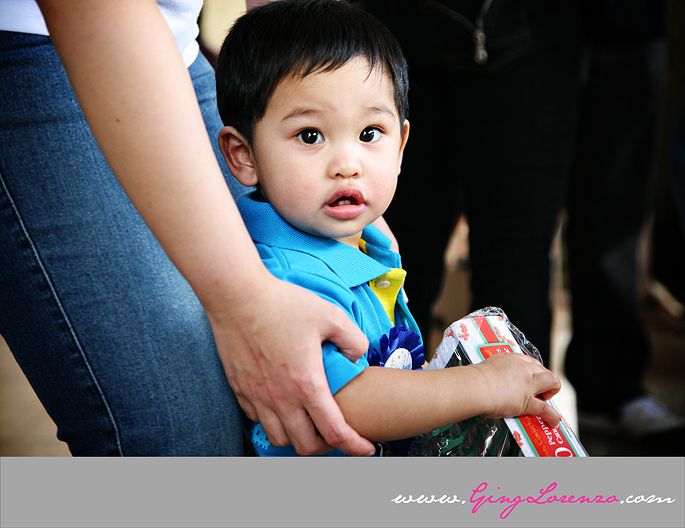 This little guy was taking pictures of me.:D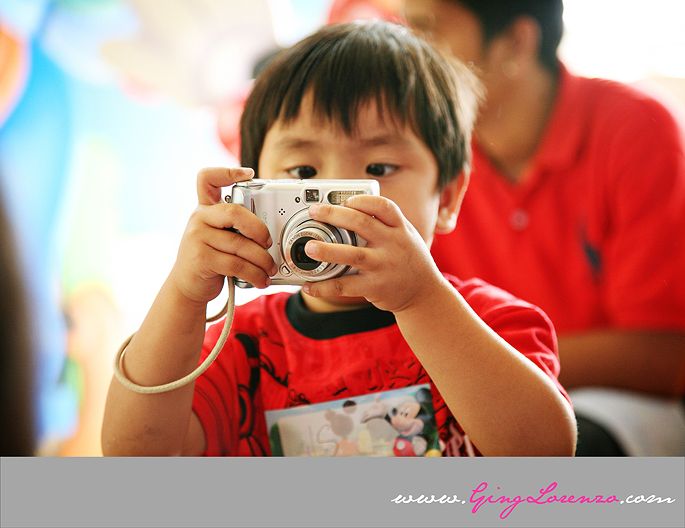 Kids on the stage.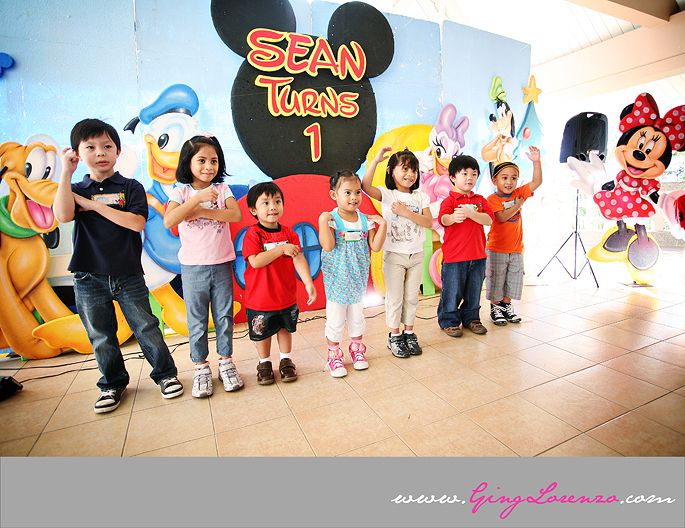 Flooch leading the first game.
Caught Sean smiling.:)
Love this photo of Flooch!:D
Candle-blowing.