A few weeks ago, I had the pleasure of doing Chell's maternity portraits. Chell contacted me when she was barely 6 months along and told me she wanted to do the shoot as soon as possible because she was concerned about the dark marks that were starting to show on her tummy. We weren't able to find a common schedule to do the shoot until a few weeks later, though, which actually was a good thing because her belly has grown into a nice round shape which was great for the portraits. And those dark marks? I told her I knew a bit of Photoshop, so I could probably take care of them during post-process.:)
We had the pictorial at Chell's in-laws' house. Her hubby Ian's family, especially his mom, were really nice and gracious. Too bad Pete and I couldn't stay to eat lunch with them after the shoot as we were already rushing to an event that I had that afternoon.
Here are a few of my favorites...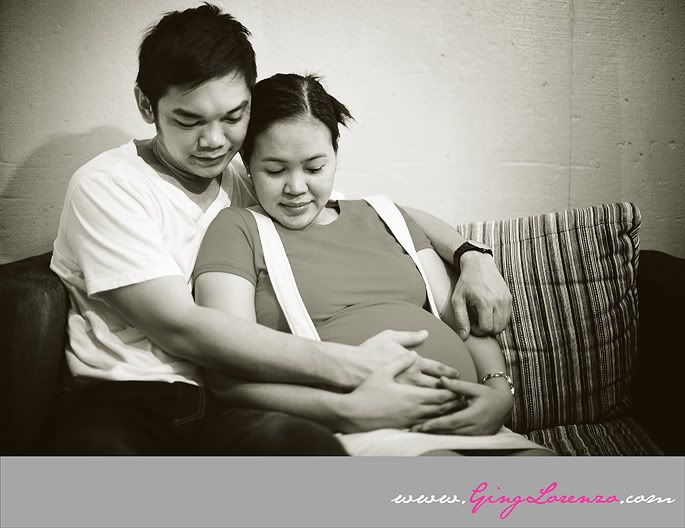 This was one my favorite shots.
Chell is so pretty isn't she?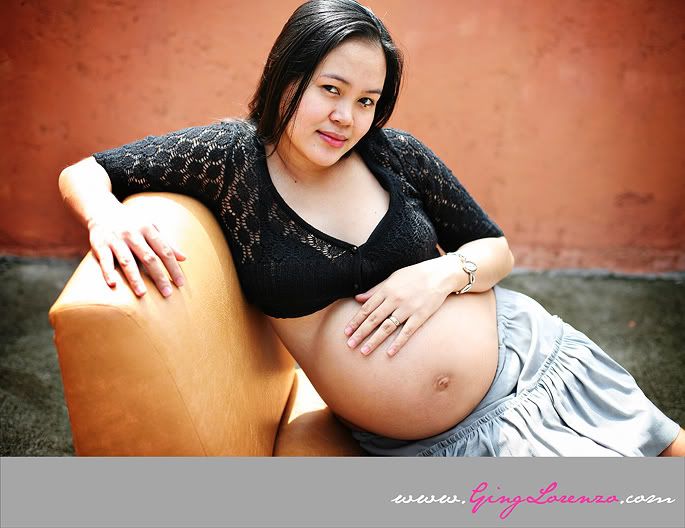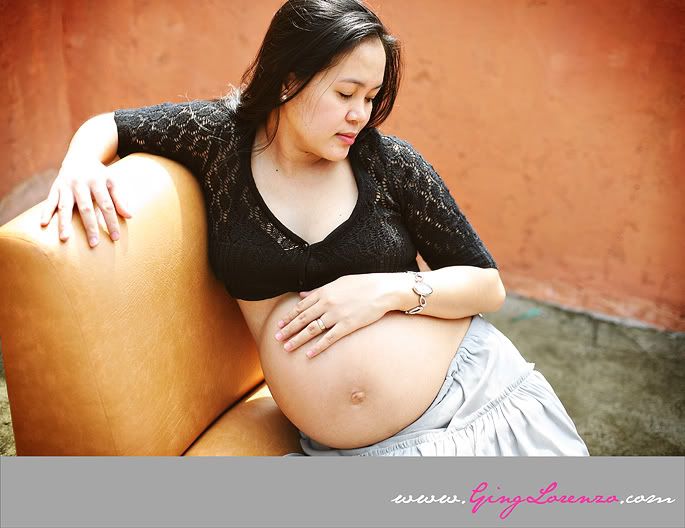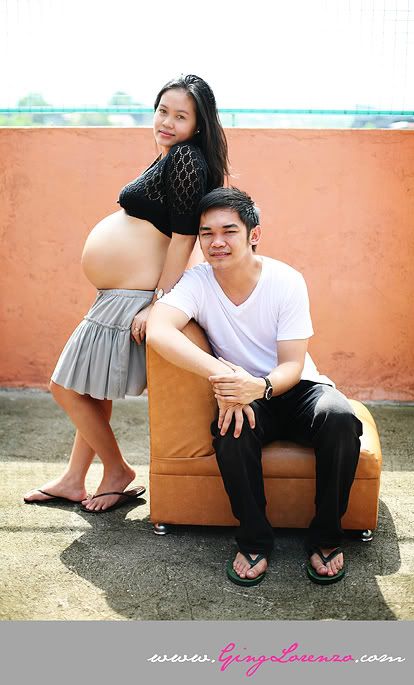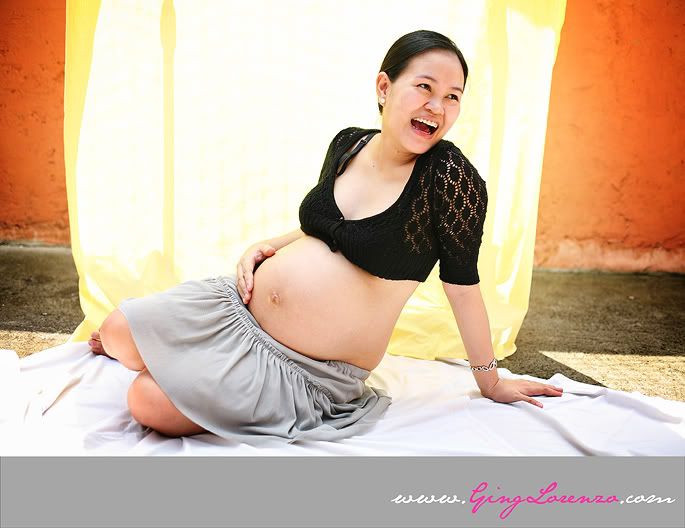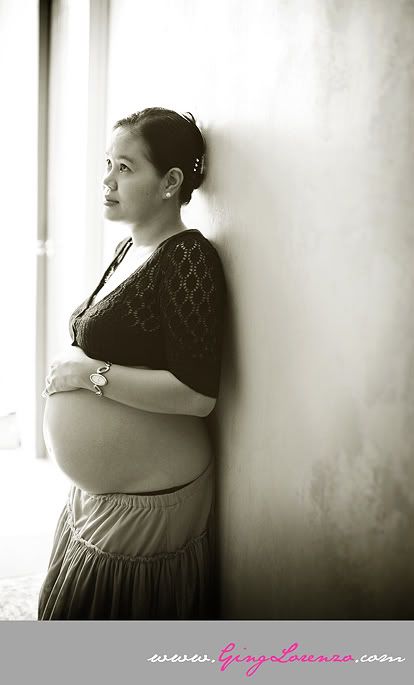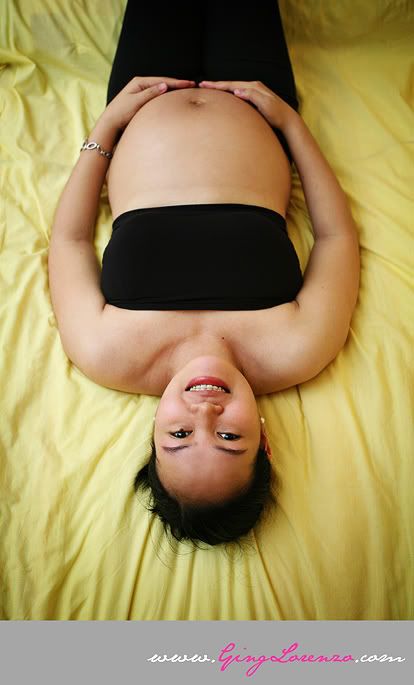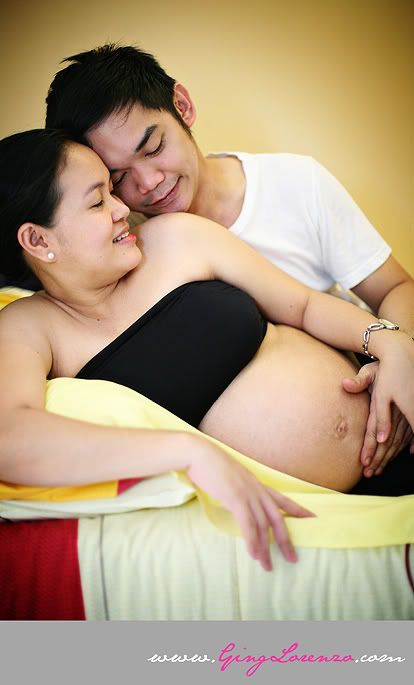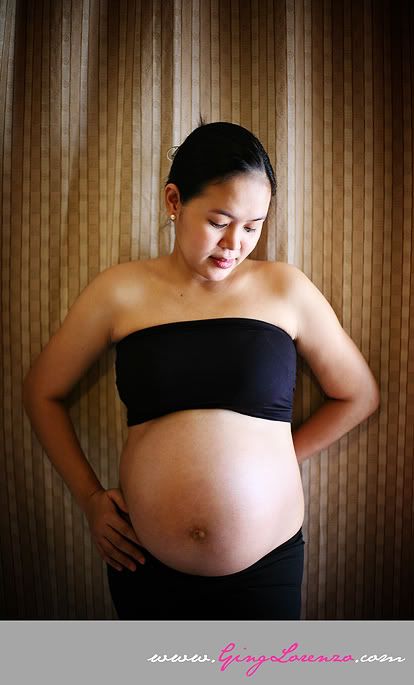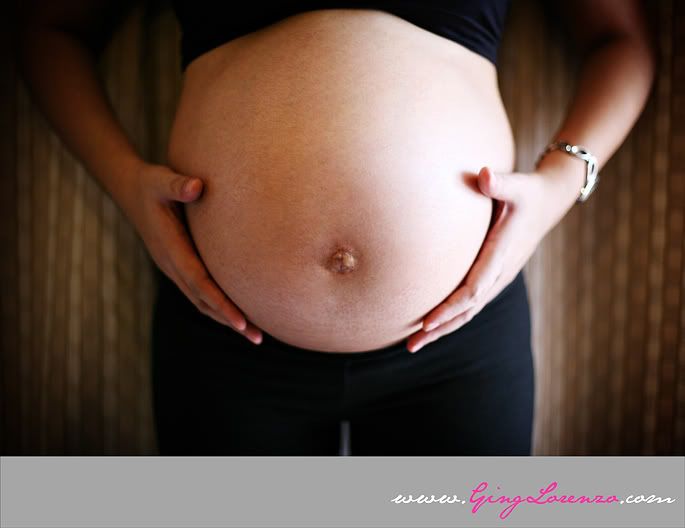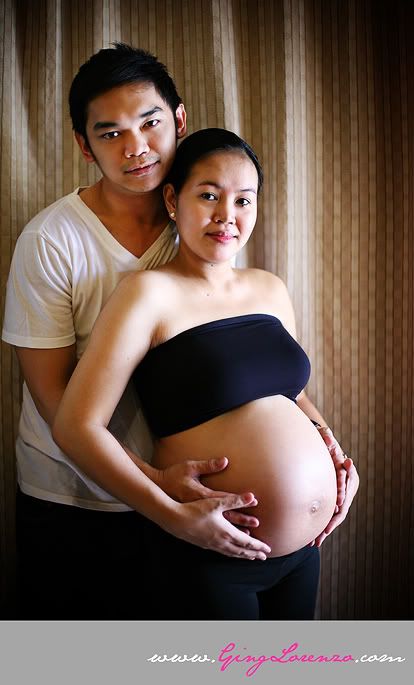 I love their expressions here.:)
Here's a photo of Daddy Ian holding baby.