December 13, 2008
Quezon City Evangelical Church
Golden Fortune Restaurant
Oh, look! A wedding on my blog! The truth is I still have a handful of weddings to post from last year before I could start on the ones from this year. Dennis and Marion's was the first wedding I shot for December. They hired me to shoot their
engagement photos
as Kix Tavora, who was their main photographer was still out of the country. We were all happy to realize that Kix actually booked me to be his second shooter for their wedding as well.
Dennis and Marion got married in the church where they met and fell in love. The church was filled with wellwishers as the whole congregation gathered to witness and celebrate as their young pastor married the love of his life.
Here are some of my favorites from the day.
Only Marion dressed up at the hotel before the ceremony. I was tasked to go straight to the church to photograph Dennis as he got all prepped up for the big day. So, sadly, I didn't get photos of the details. I did get a few shots of the invite (taken at the church) and the lovely bouquet (taken at the restaurant).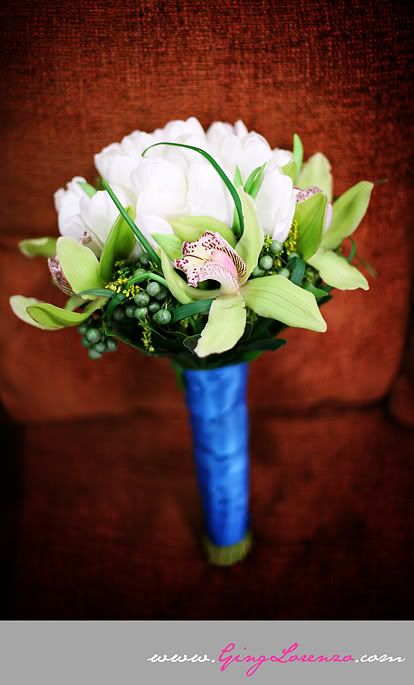 Look who decided to join the party?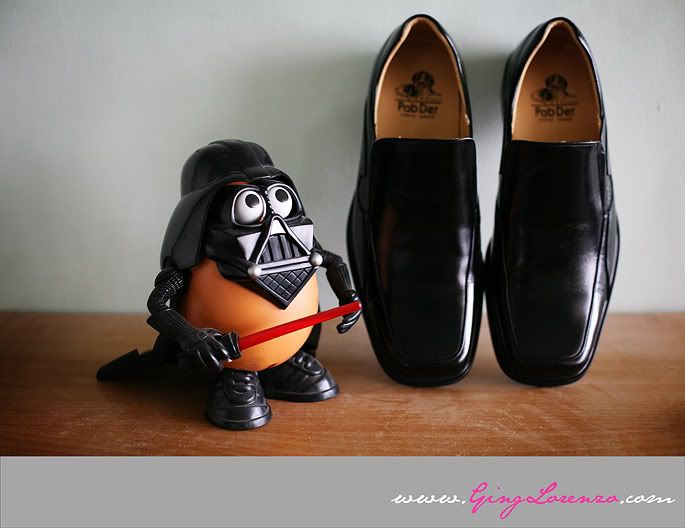 A couple of shots of the groom getting ready.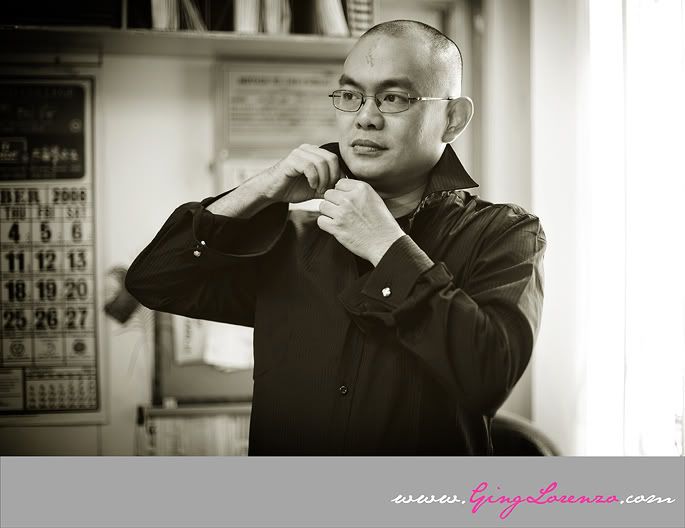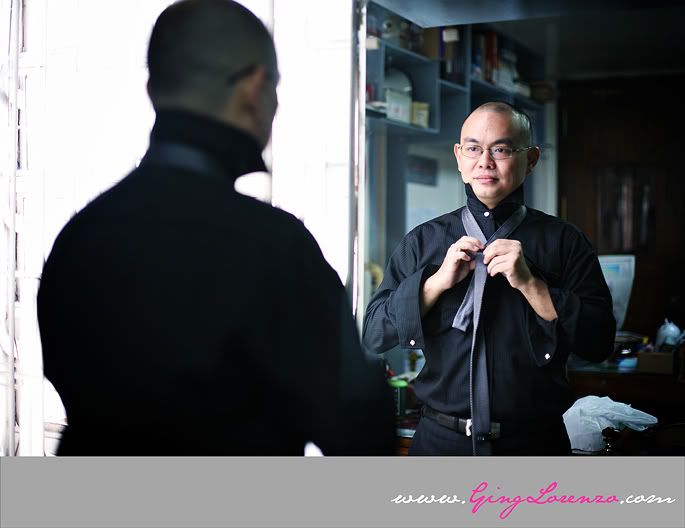 And finally, here's Dennis all ready and looking very dapper in his suit.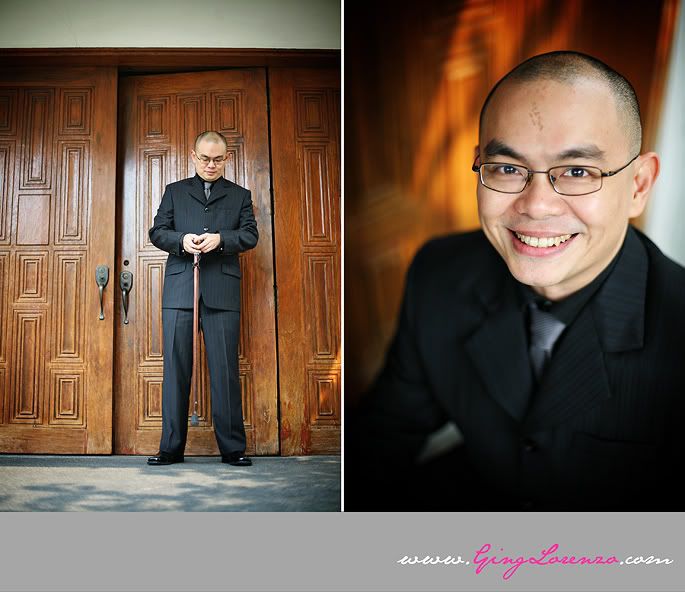 I caught the choir practicing before the ceremony started.
And there goes the bride.
I loved my spot at the loft because I could get practically the entire inside of the lovely church into my frame.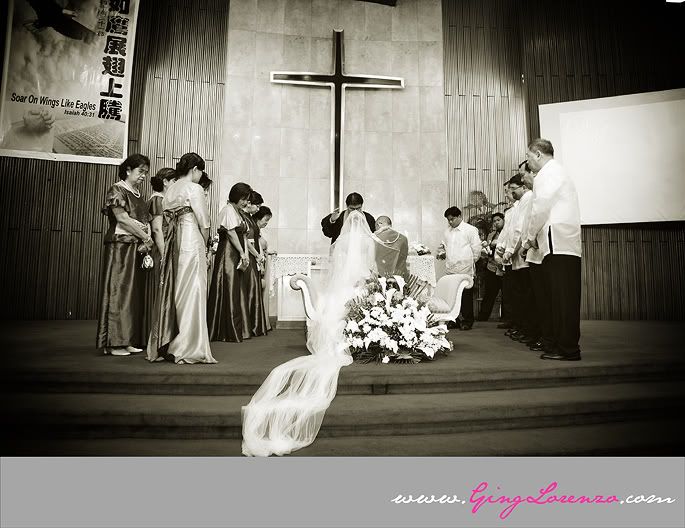 Just after the kiss.
And now for some portraits...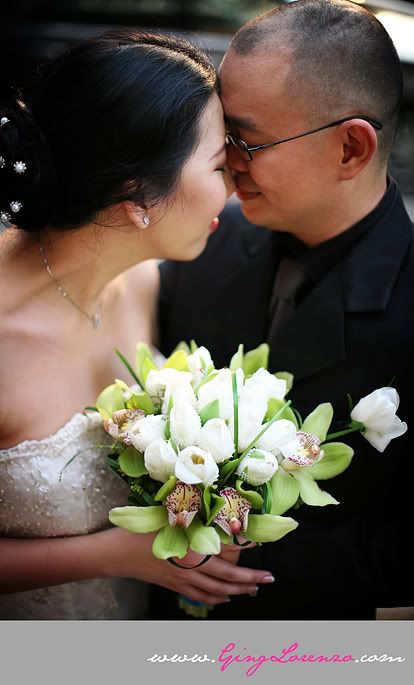 We shot the following photos at the Harbor Square, which is one of my favorite spots to shoot. We got there just in time for the last hint of sunlight.
This was probably my favorite shot from the day. I LOVE Marion's expression here.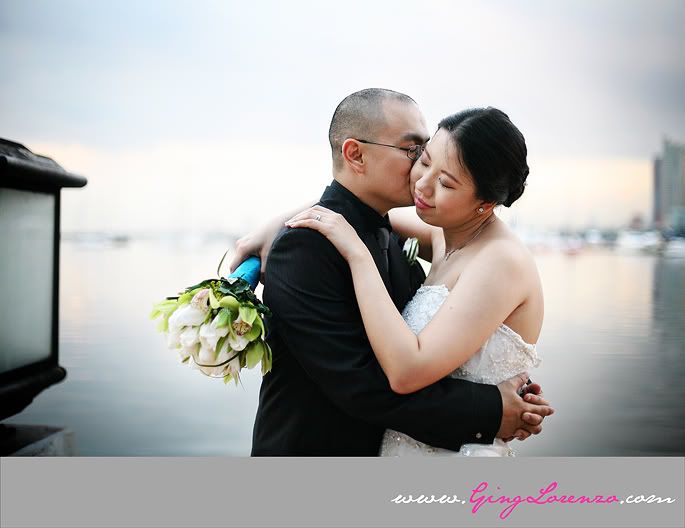 I don't know why, but I like this series.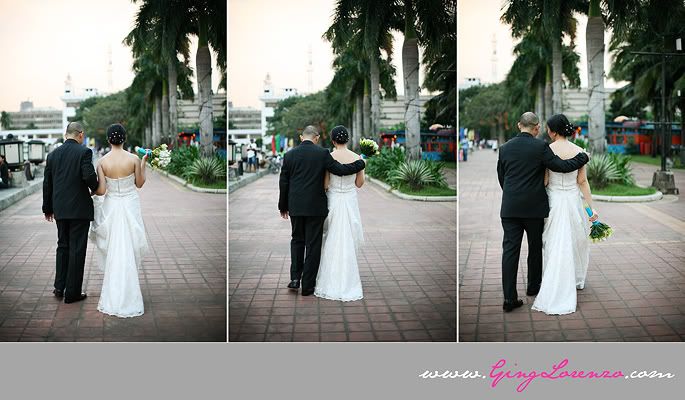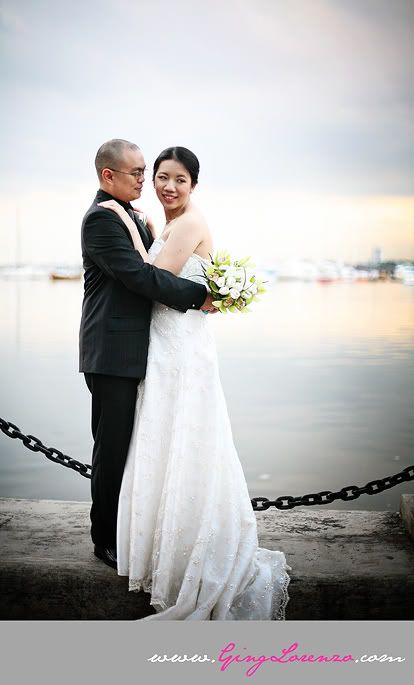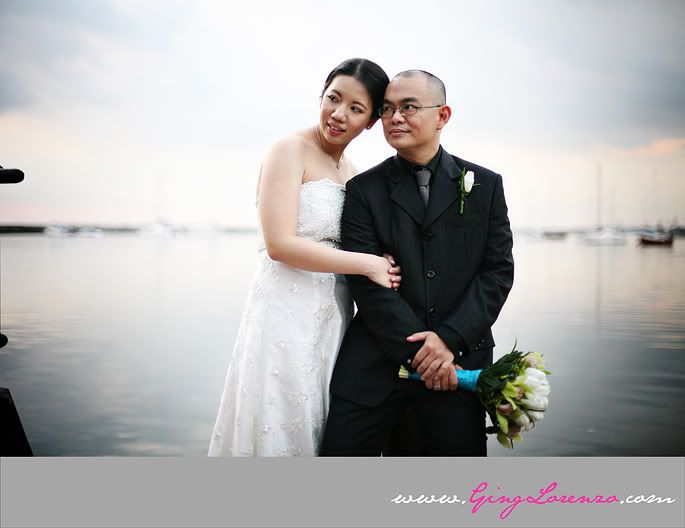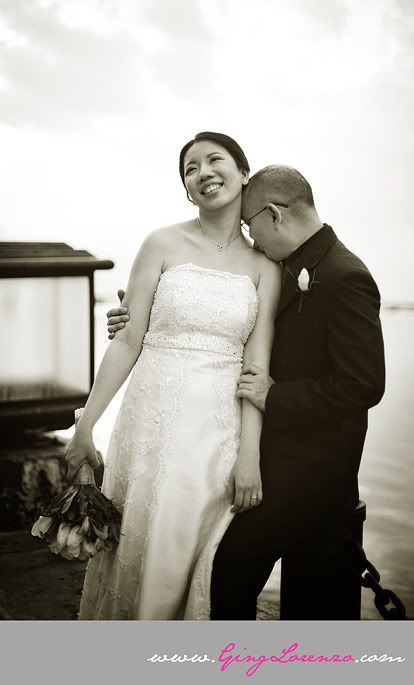 Some details from the reception.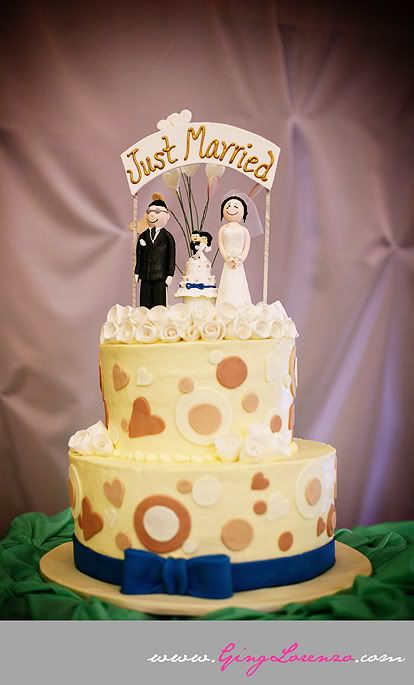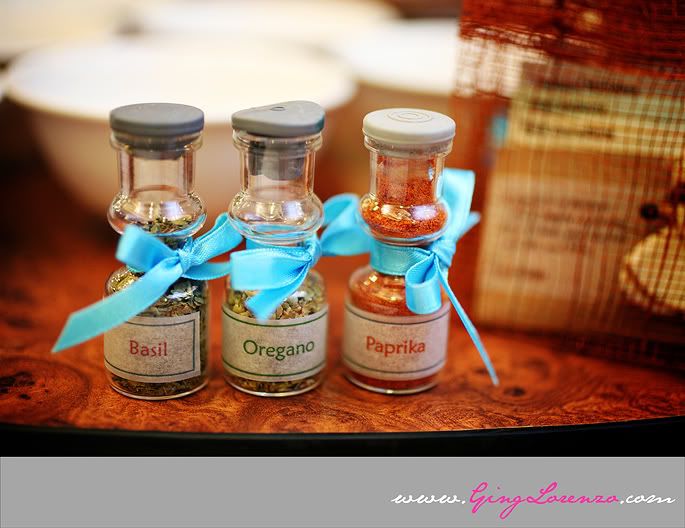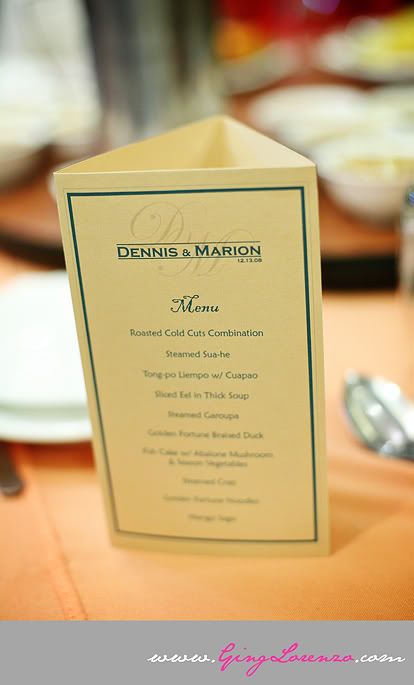 I like their expressions here. That's just how they are together.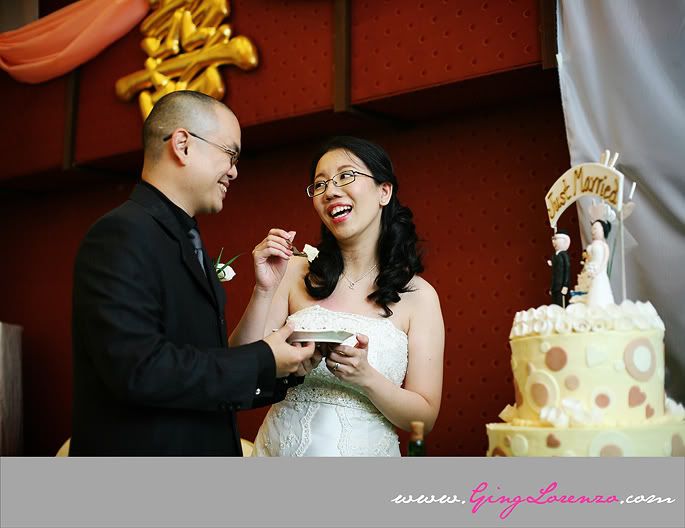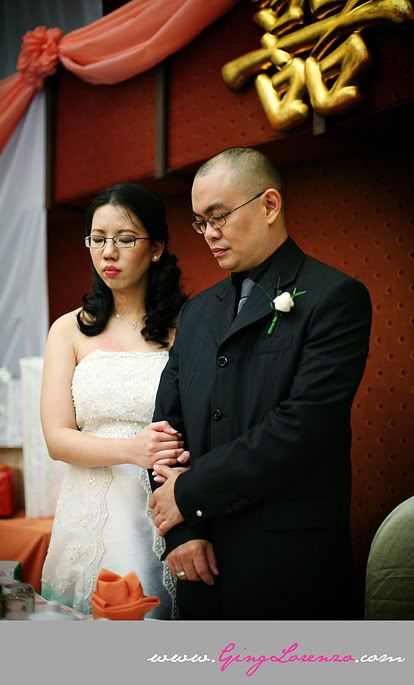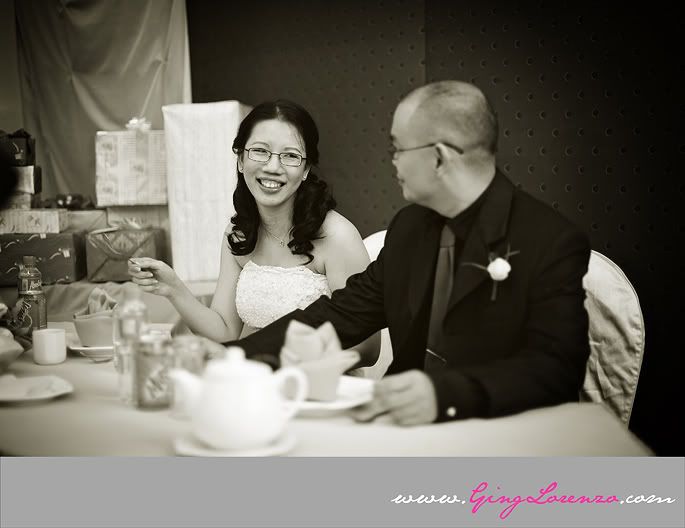 Of course, Dennis seemed so comfortable talking in front of the crowd.;)
To Dennis and Marion, sorry this post is so late. I really enjoyed working with you guys. Good luck in everything!:)