April 12, 2009
T.G.I.Friday's ATC
I first met Lizza when I photographed
Tricia's baptism
about a year ago. Back then, I wrote how she was the nicest sweetest client I have ever had. Well, since then, I have met many others who are just as nice and as sweet as she is. However, a couple of months ago, Lizza did something that put her right on top of my list again. She texted me to ask if I was available for Tricia's birthday party. Unfortunately, I was already booked. She was very disappointed but said she would check out other photographers as well. A few days later, she texted me again to ask me if I was available on Easter Sunday, because if I was, she was going to try to reschedule the party just so she could book me. Yes, she MOVED the date of the party, rebooked all her other suppliers, just so she could get me! And all these she did just about a month before the party. Naturally, I was flattered beyond words, but I was also a bit nervous. I mean, now I really couldn't afford to disappoint her! Thankfully, she was very happy with the shots, and I am so happy that she was happy. And I can't wait to work with her again.:D
Here are some of my favorite shots from Tricia's party.
A few days before, Lizza and I were texting back and forth about possible locations to take pictures before the party. We were worried that we wouldn't be able to find good spots at Alabang Town Center or that we wouldn't be allowed to take pictures at all. I told her that I think the area right in front of T.G.I.Friday's would be great, if we could just take a few shots before security kicked us out. Fortunately, we were allowed to take photos and I got some of my favorite shots from that day.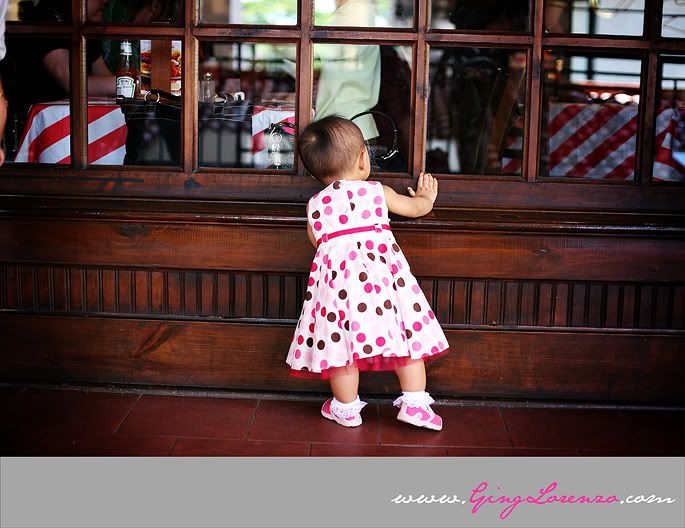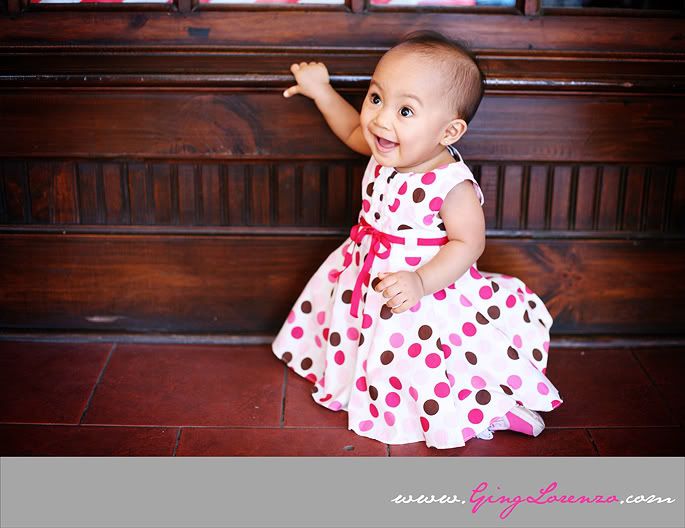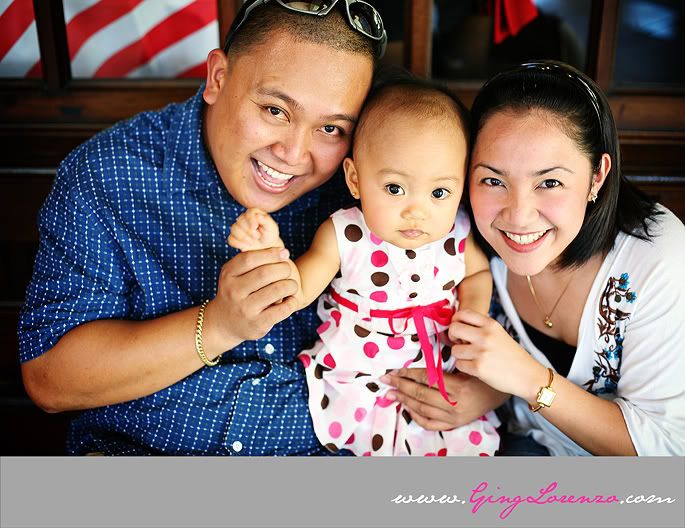 This was Tricia's second outfit. I love how the red matched the restaurants red theme.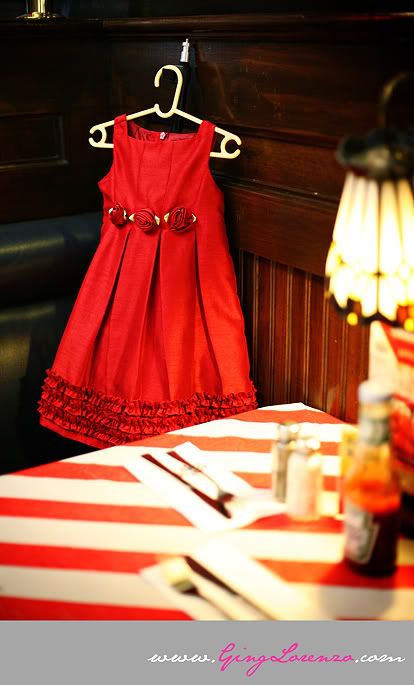 Lizza did some of the centerpieces herself.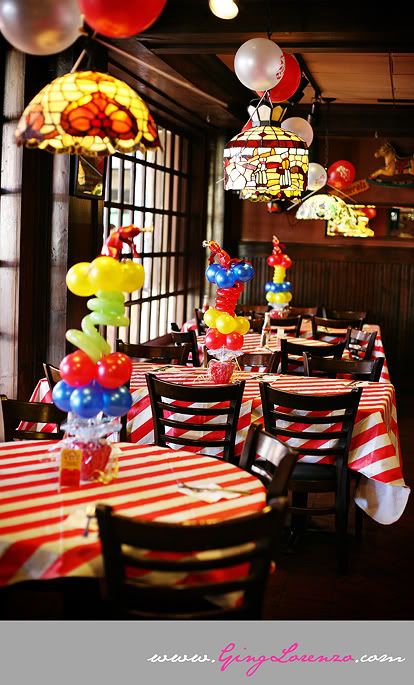 I couldn't resist another shot of the red dress, this time by the restaurant's entrance.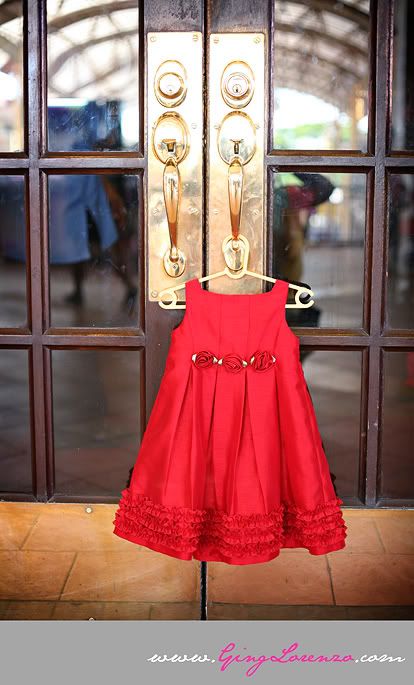 More details.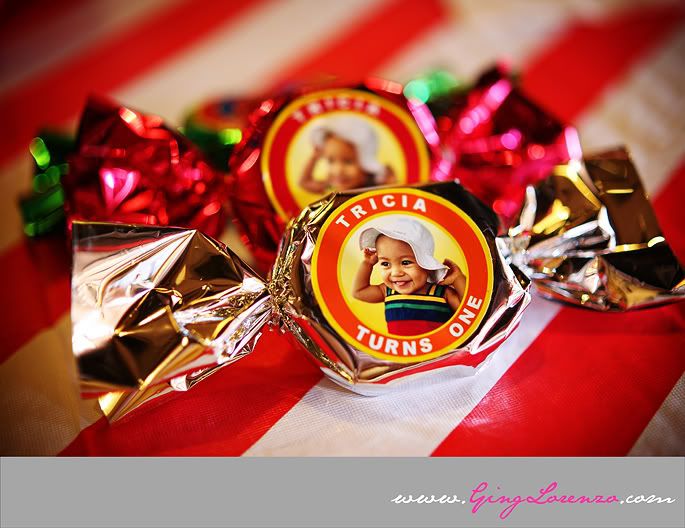 The other dress. I love the polkadots!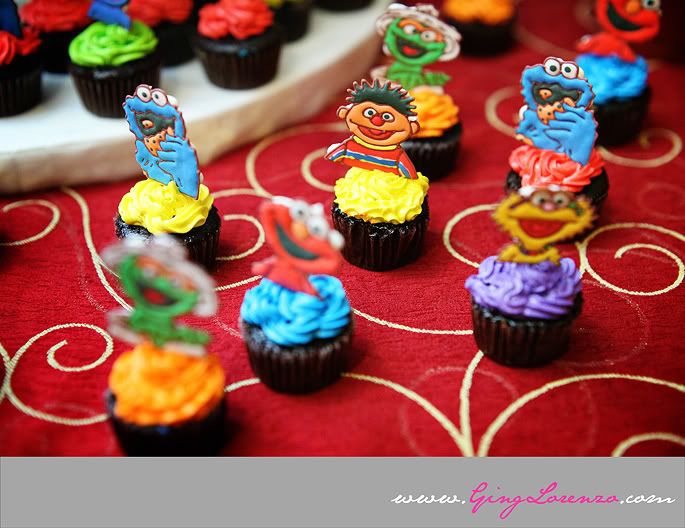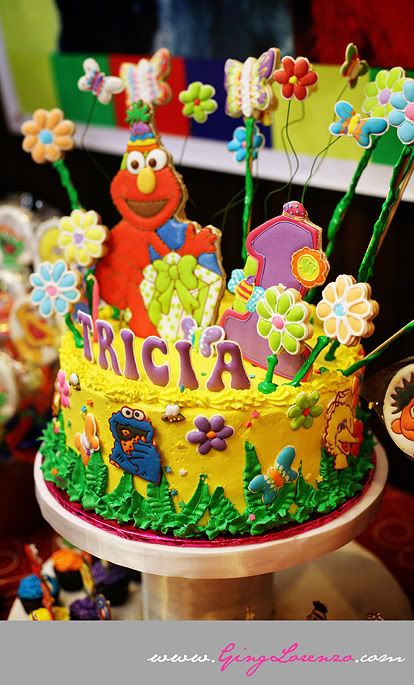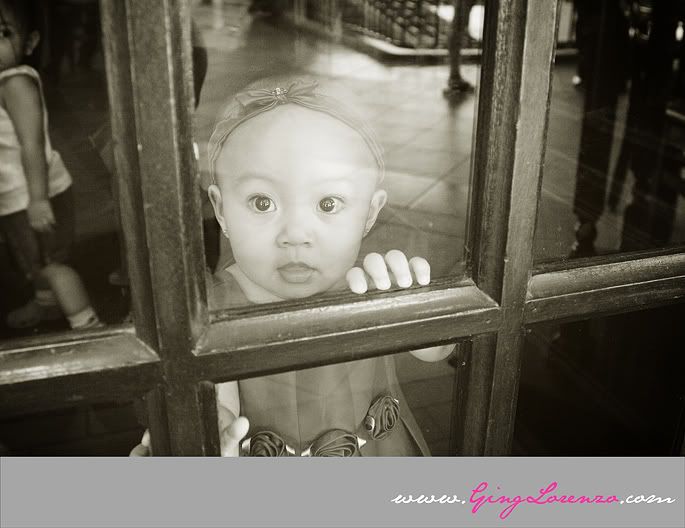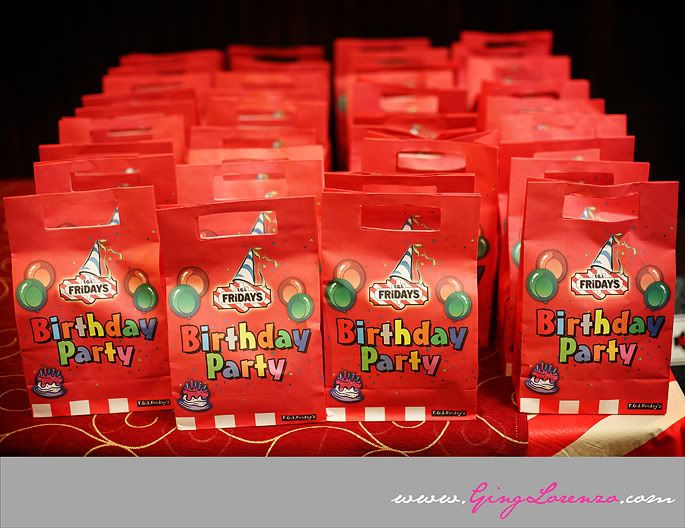 The kids enjoying the magic show.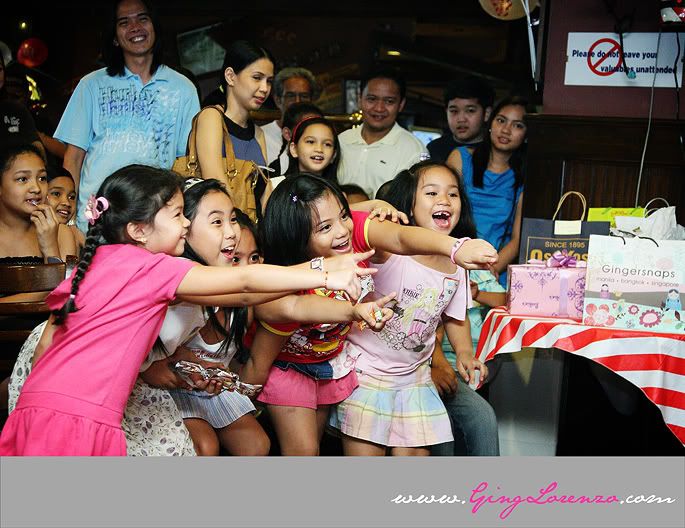 It was Easter Sunday, but the staff at the restaurant had on their Halloween costumes. I'm glad they were willing to take photos with the birthday family though.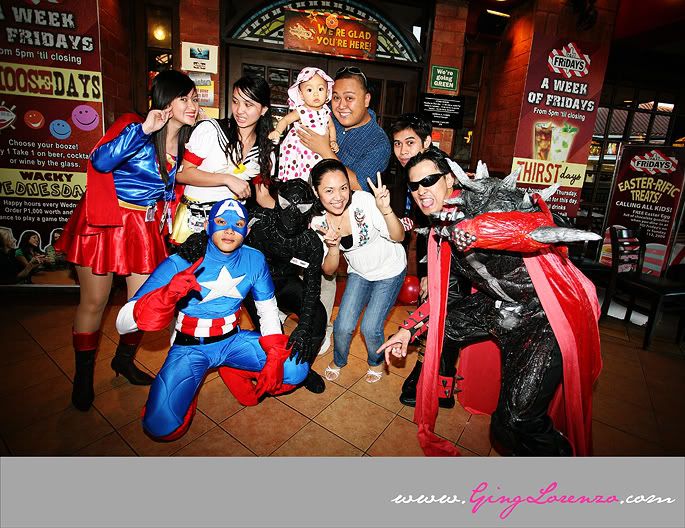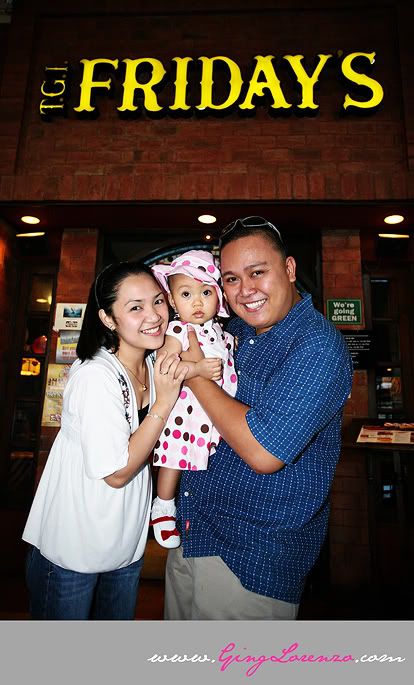 We took a few shots outside the mall before it got too dark.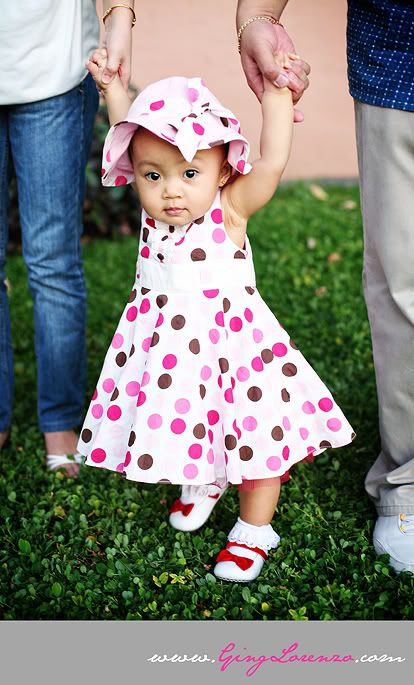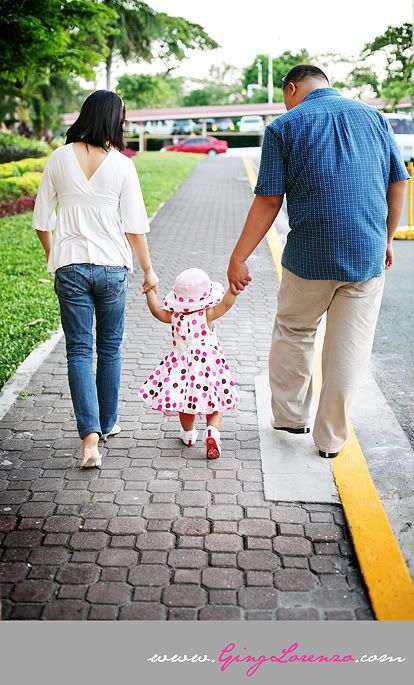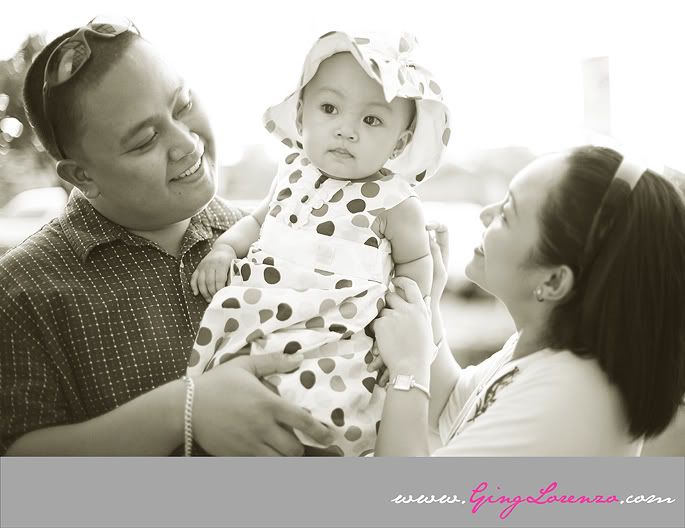 A cute shot of the family.