April 19, 2009
Santuario de San Jose
North Greenhills Clubhouse
I mentioned in a
previous post
how Ces Kasilag came to my rescue one day. It actually happened on the day of Nathan's baptism and birthday party. On a typical Sunday, travel time between my parents' house in Q.C. and Greenhills is 30 minutes at most. Baptism was scheduled for 10AM that morning. Pie and I planned to be at the church by 9:30AM, and we left the house 8:45AM. That's a lot of time to spare! As soon as we hit EDSA, traffic slowed down because of a swarm of cyclists making their way along the same route (I later found out it was the "Tour of the Fireflies"). At first, I wasn't too worried. I figured, we'd just be 25 minutes early instead of 45 minutes. When we were about 15 minutes away (on a typical Sunday, that is) however, traffic went on a standstill. There we were in the middle of a whole sea of cyclists, and nowhere to go. I started to panic. After racking my brains trying to think of all our possible options, I dialled Ces. Luckily, she was at home and she didn't have a shoot that day. I quickly told her what was happening, and without a lot of questions, she said yes.
Fortunately, things turned out well. A few minutes after I talked to Ces, we were able to maneuver our way out of the traffic jam, and we got to the church just before the ceremony started. Whew! (They had to delay the ceremony by a few minutes because some of the godparents also got stuck on EDSA.)
Mommy Elaine was another client who I never got to meet before the event. But she was very easy to work with and very calm and collected. Even when I called her up to tell her that I might be late but I was sending someone else just in case. Even when at that time, she was also getting messages from her ninongs and ninangs who were also stuck in the same traffic mess as I was. She seemed determined to enjoy the day, and I think she did.
Here are some of the shots from the event.
The priest who gave the baptism was funny. (Although he seemed scary at first. Hehehe.) He gave the parents, ninongs and ninangs an on-the-spot quiz. I don't think they did very well.:D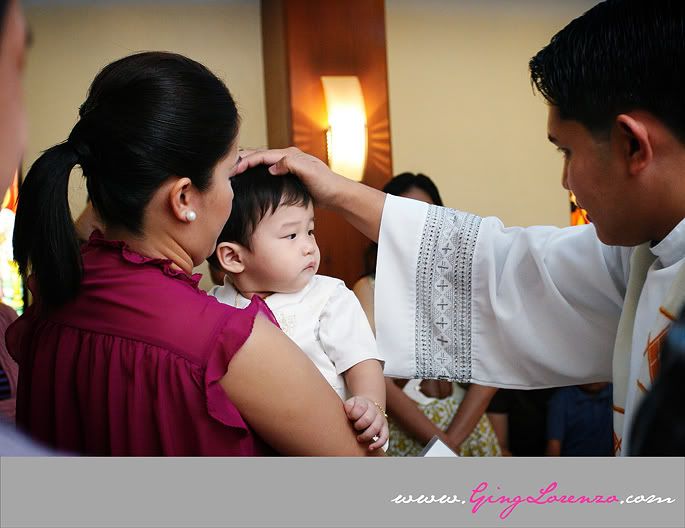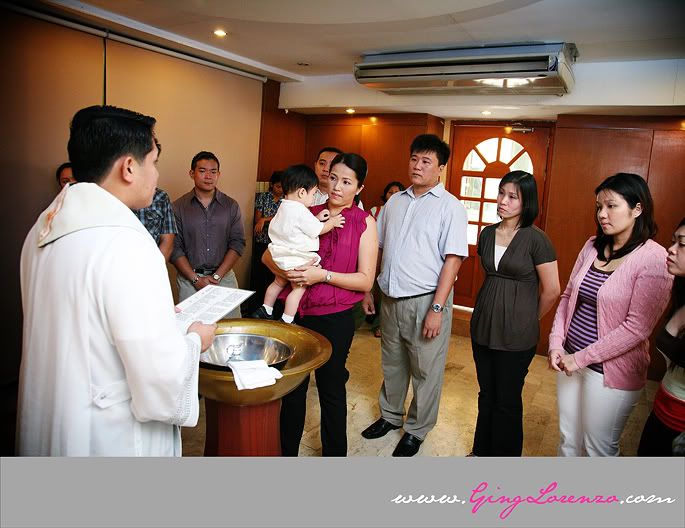 The pouring of the water.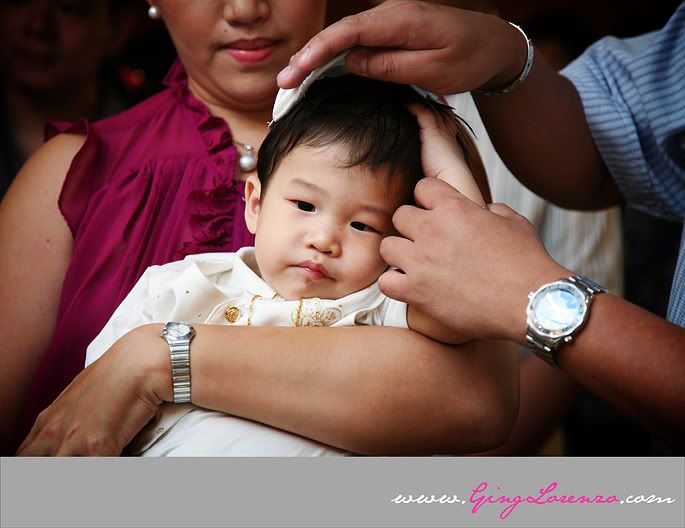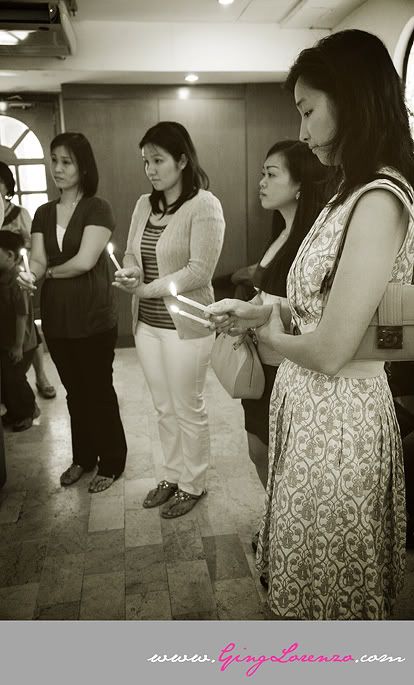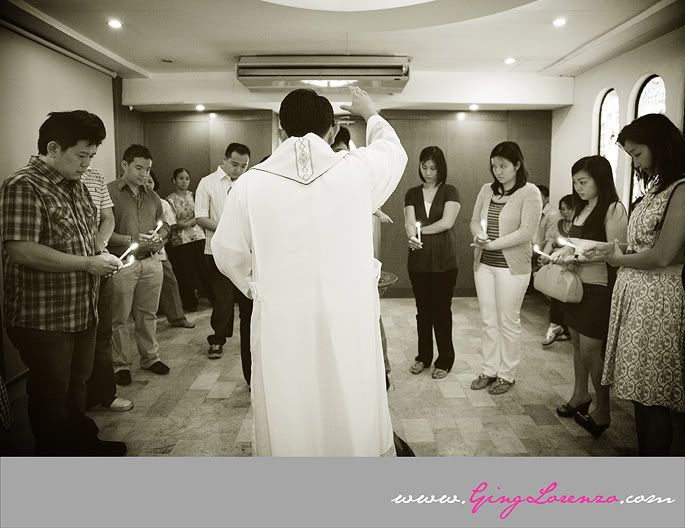 After the baptism, it was off to the reception, which was also Nathan's 1st birthday party. I loved the theme. I had major childhood flashback! Venue decorations were by
Hi5 Parties
led by Kathleen.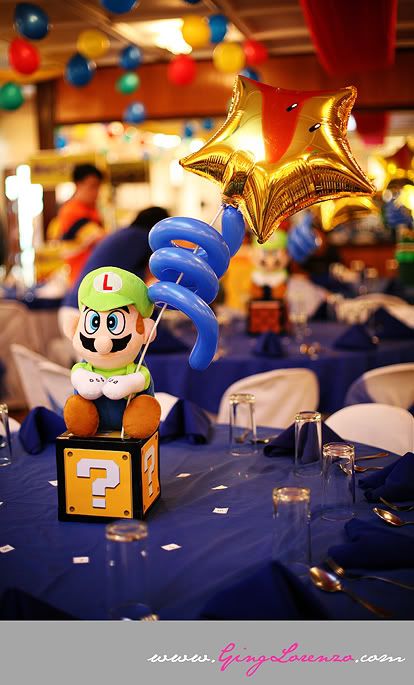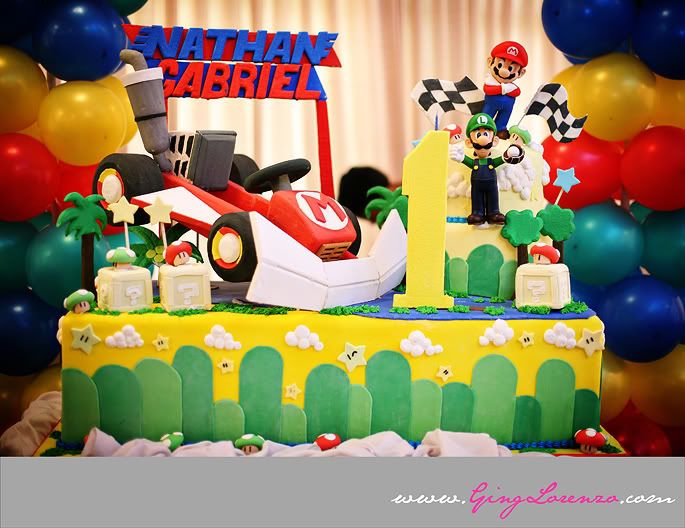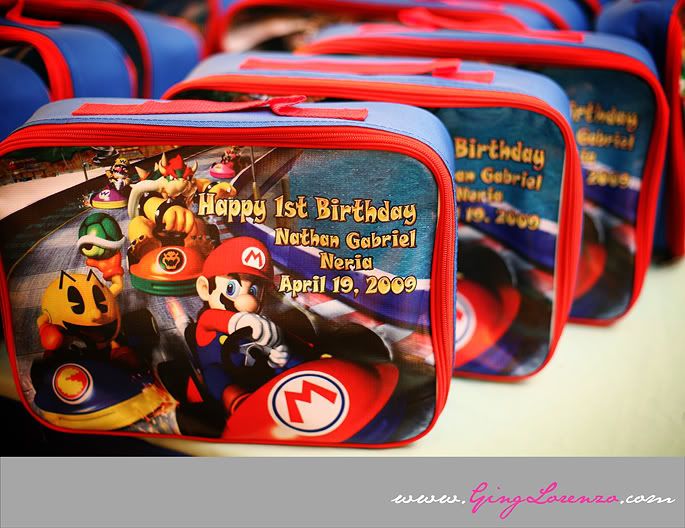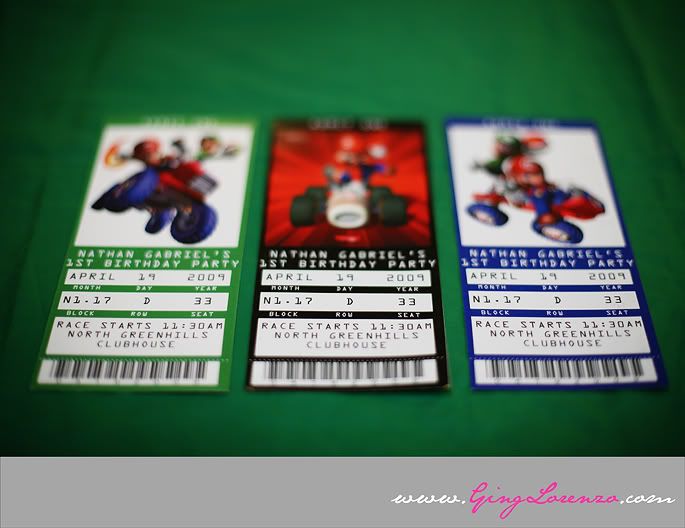 We were able to get a few shots of the family before the party started.
It was a full house!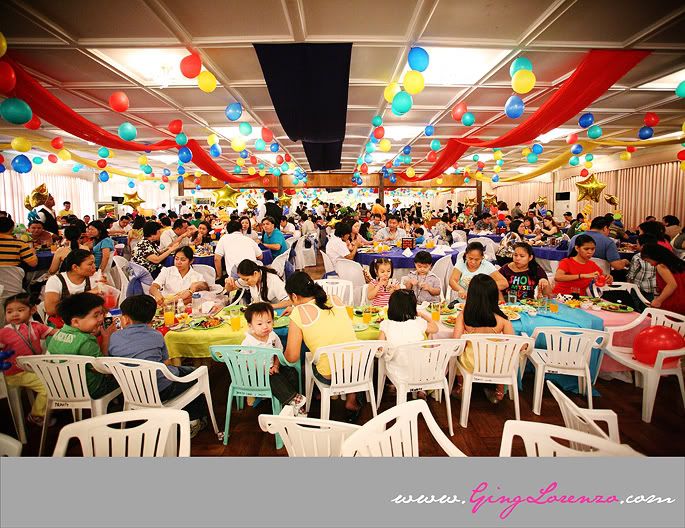 Nathan with Mommy and Daddy beside the huge cake.