September 6, 2009
Family Residence
This was my 3rd time to do an event for this wonderful family. The first time was during Riley's baptism. Then, I did older brother Gavin's birthday party a few months after. Unfortunately, I didn't get to do their other parties so it was great to see every one again after almost 2 years.:)
Here are a few of my favorite shots from the party.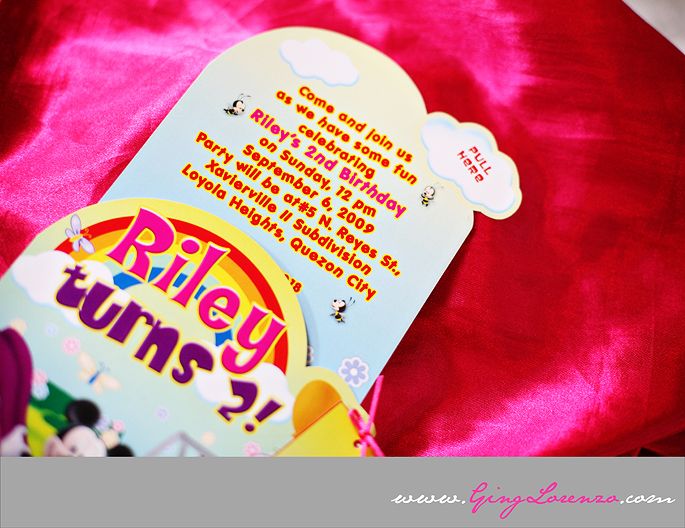 I took this shot after the party when Riley had already changed into her other dress and most guests had already left. When the guys who were taking down the inflatables saw what I was doing, one of them asked me why I was taking pictures of the dress without the kid. "Bakit po wala yung bata?" I answered, "Busy pa po e. Idadagdag ko na lang sa picture pag inedit ko na." Heheheh.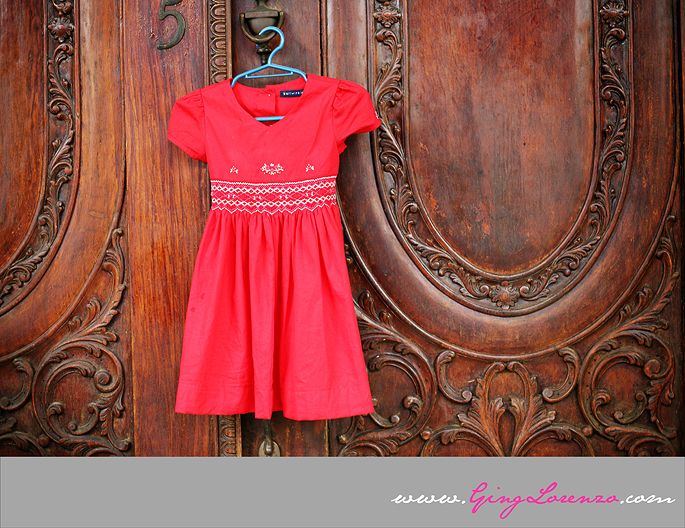 I was determined to take a lot of photos of Riley this time since I didn't get a lot of chance to do so during her baptism.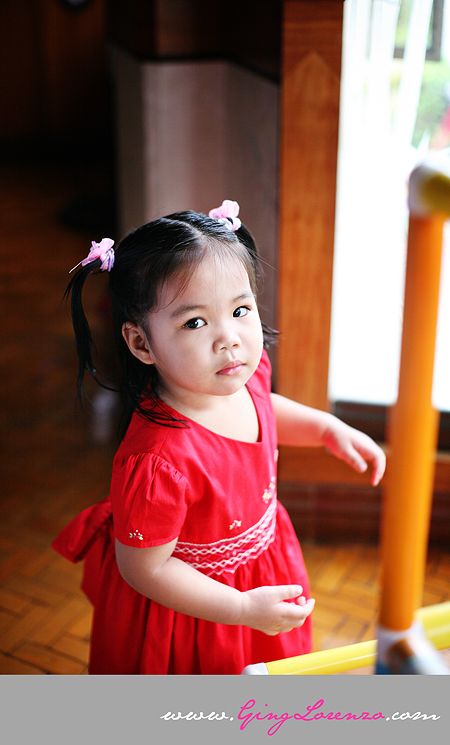 Her Kuya Gavin joined us for some of the shots.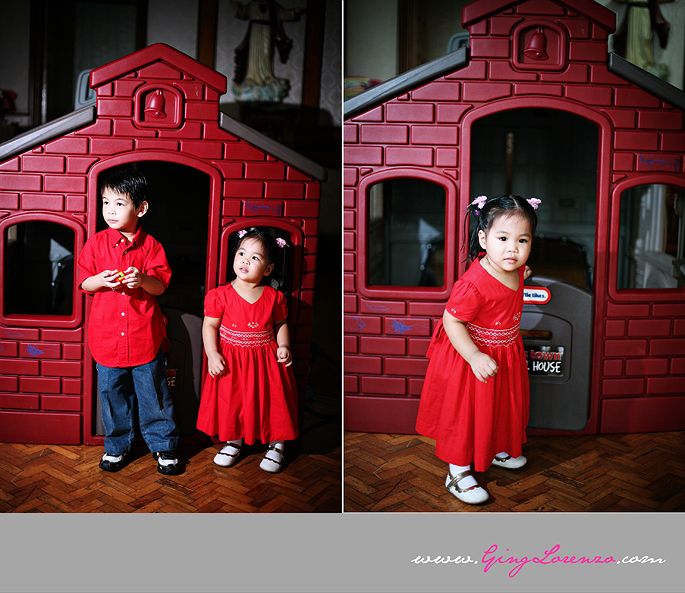 Mommy Rhoda always makes sure that her kids will enjoy their parties. So, she always includes the things that they love like a bubble show and some inflatables. And instead of sticking to a single theme, she decided to bring together all the characters that her kids love!
Just look at this cake. It has characters from Disney, and Sesame Street, and...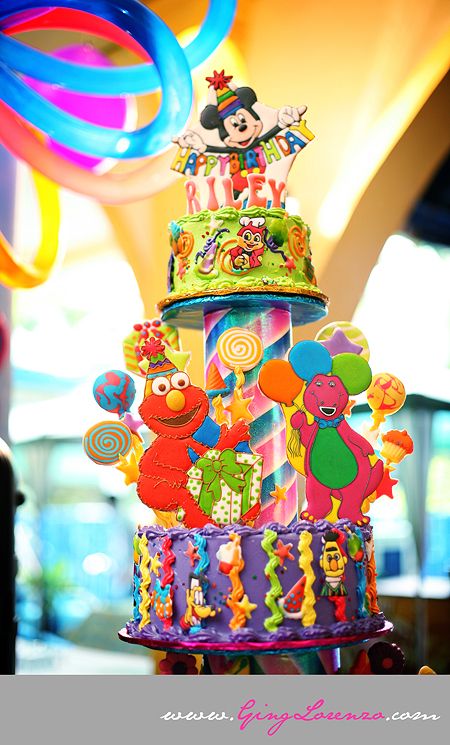 ...Yup, even our very own Jollibee! How cool is that!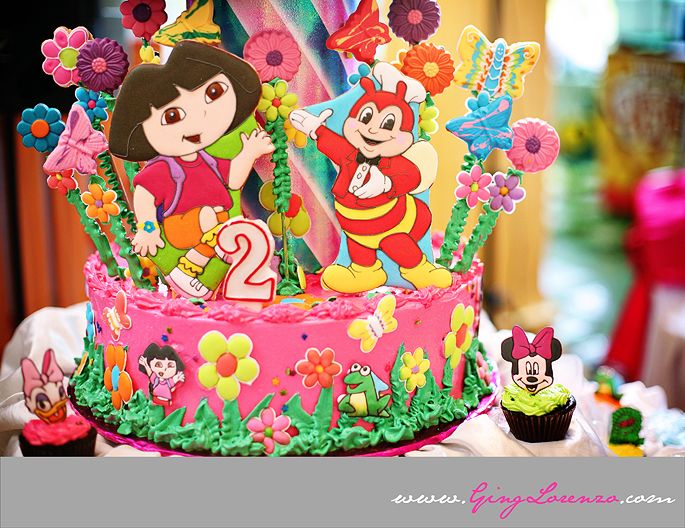 Kidstar Kastles
made the colorful decorations that brought all the different themes together.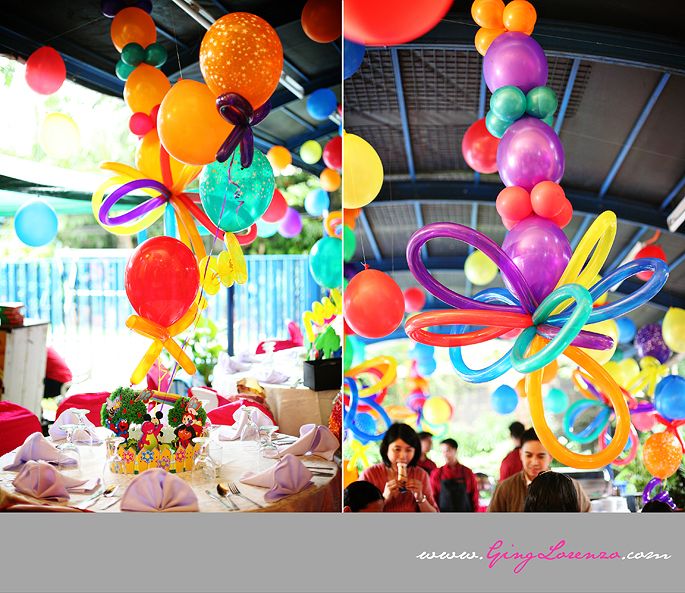 Riley loved the characters on the backdrop!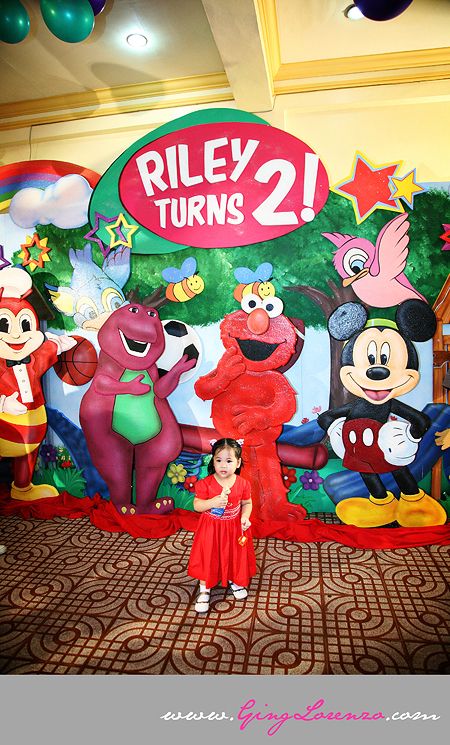 Gavin enjoyed his inflatables!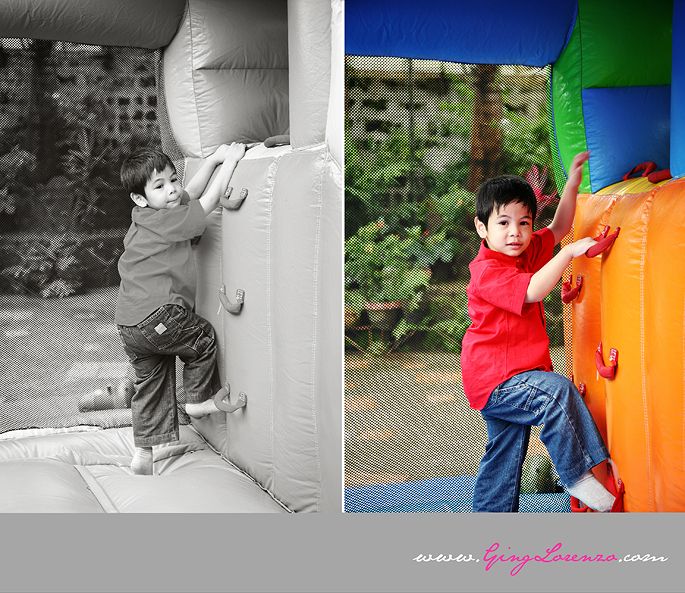 And here they are enjoying the bubble show.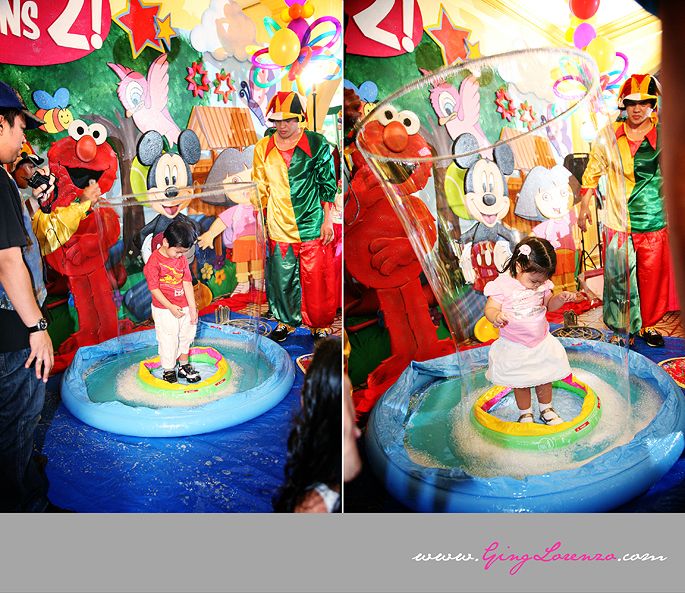 The mascots!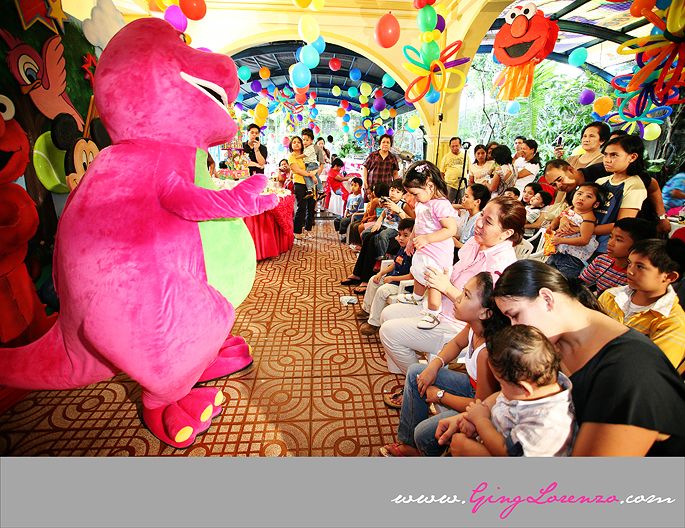 Flooch doing some magic tricks.
The family just before the candle-blowing.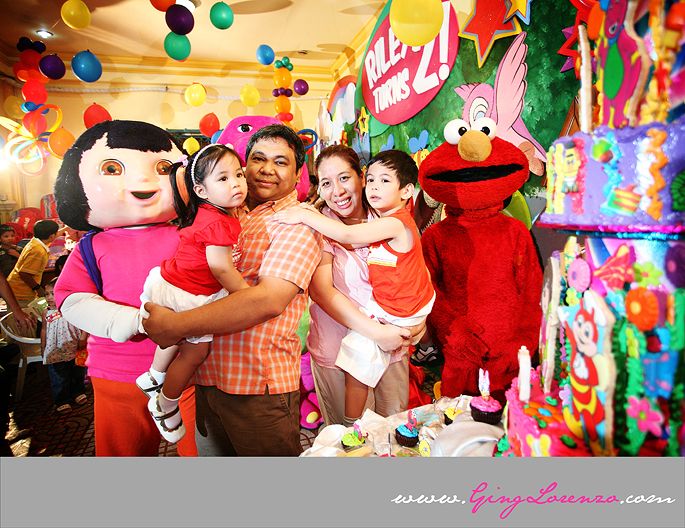 Some cute shots after the party.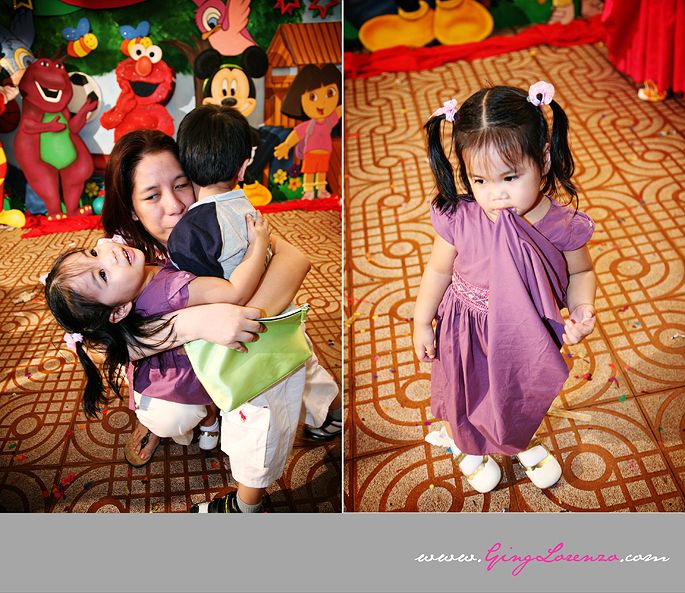 Yihee!:D