February 20, 2010
Valle Verde 4 Clubhouse
Leah is one of the few regular readers of this blog. She always leaves comments which I really really appreciate. I first worked with her during Cali's baptism over a year ago, and just a few months after, she was already emailing me about Cali's first birthday party! Last December though, I got a text from her telling me she couldn't get a venue for the date that I was available. I was a bit sad, because I loved working with her and her family. A few days later, I got another text telling me that she really wanted me to be at Cali's party. She told me she found a venue for the date that I was available and was rebooking a lot of her other suppliers. Whoa!
A couple of weeks ago, I got an email from her thanking me again for taking pictures during Cali's birthday party (even though it's been around 2 months). I told her how grateful I am for people like her who really appreciate my work. I told her it's clients like her who remind me constantly why I do what I do. And when I get emails like that, I know that I'm somehow doing something right.
Before I get into Cali's birthday party, I just wanna backtrack for a bit and post a few photos from her baptism last year since these didn't make it to the blog then. It's amazing how tiny Cali was back then and how much she's grown in the course of a year!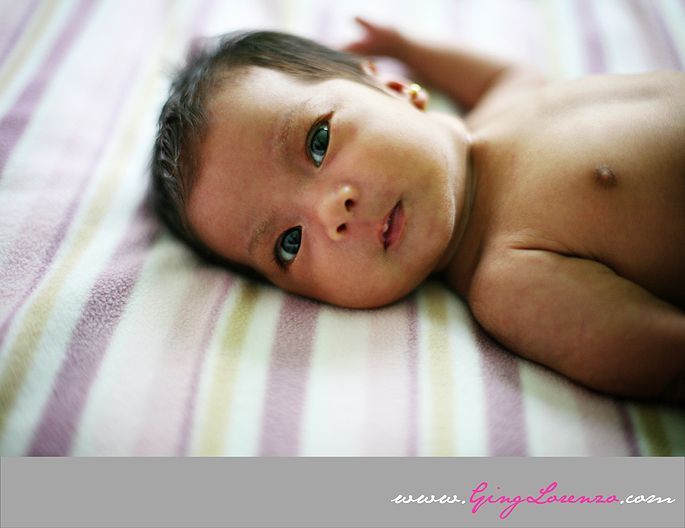 Such a unique name!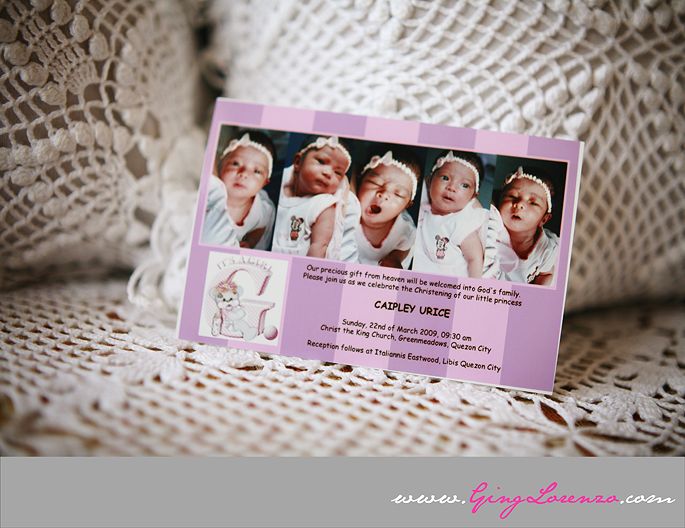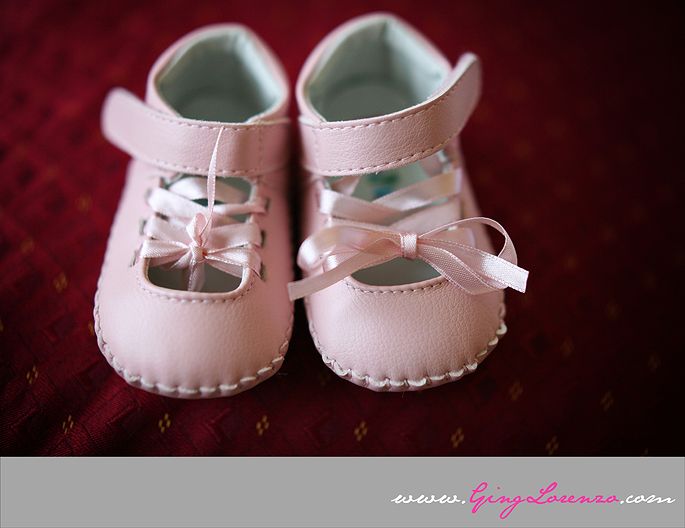 One of my favorite photos during Cali's baptism. A rare moment when she wasn't crying or fussing.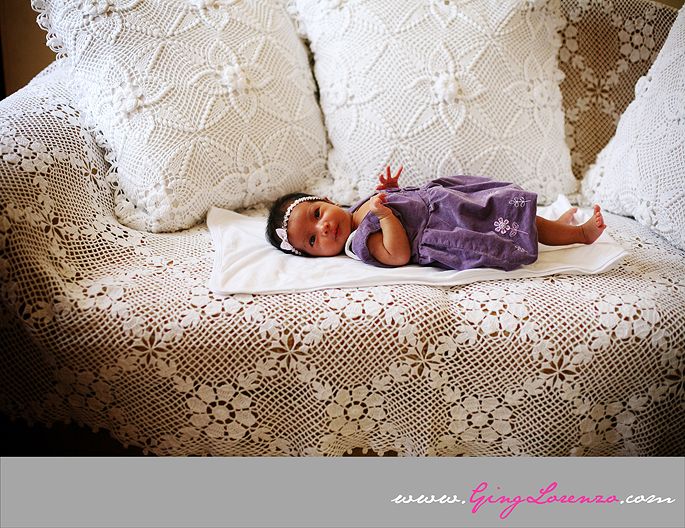 This was my favorite spot in Mommy Leah's mom's house. I love how the picture frames in the background create a homey feel to the photo.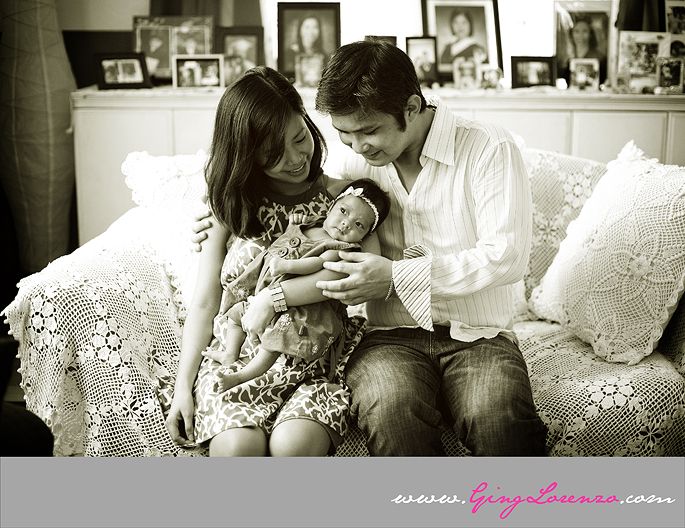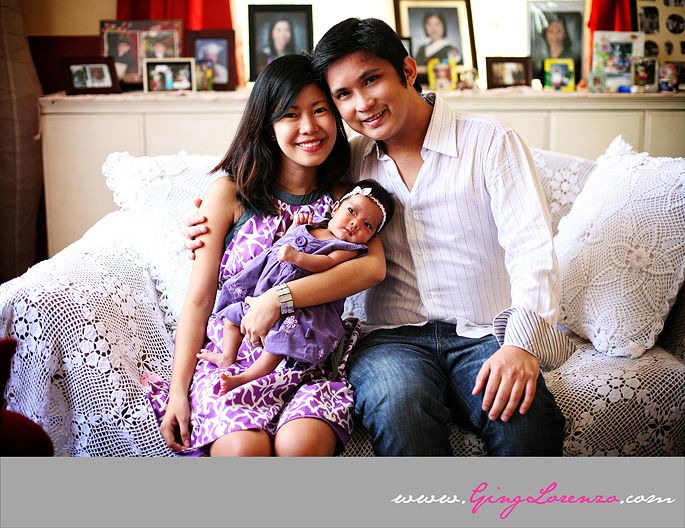 I love this one.
And now for the birthday photos...
These were the invites...
For girls, a single pair isn't enough.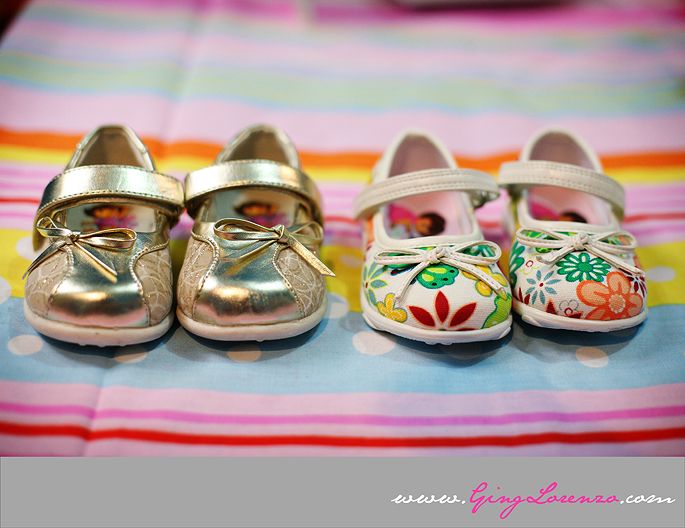 Here's Cali fresh from her bath.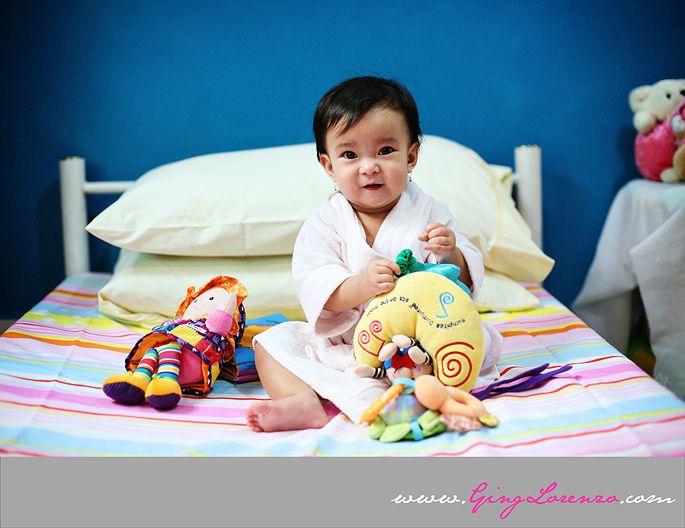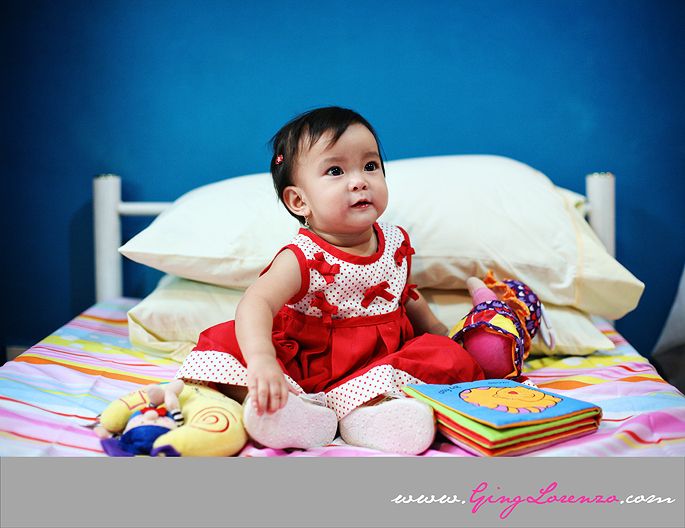 I was so happy that the couch and the frames were still there. One of my favorite photos of Cali.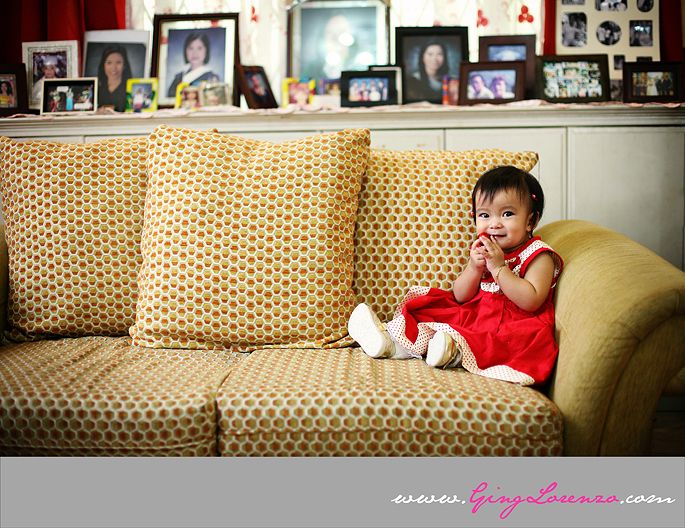 Daddy Marvin, Mommy Leah, and Baby Cali.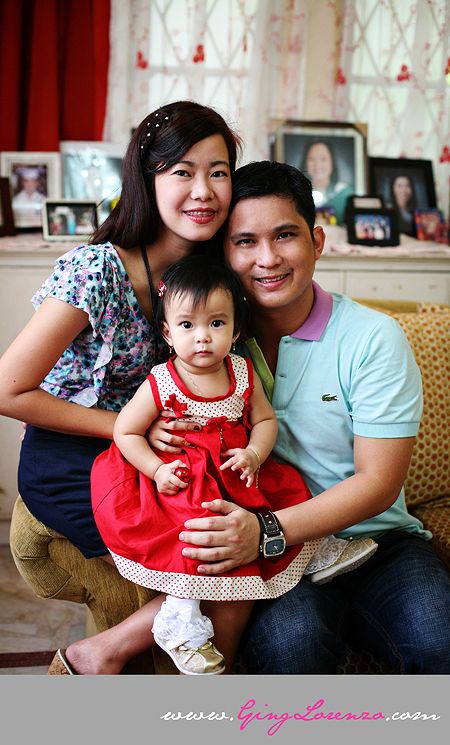 Cali with her cousins. All boys! It wasn't so easy to get them all to stay in one place. Hehehe.
Colorful venue set-up by
Kidstar Kastles
lead by the lovely Imma Ongteco.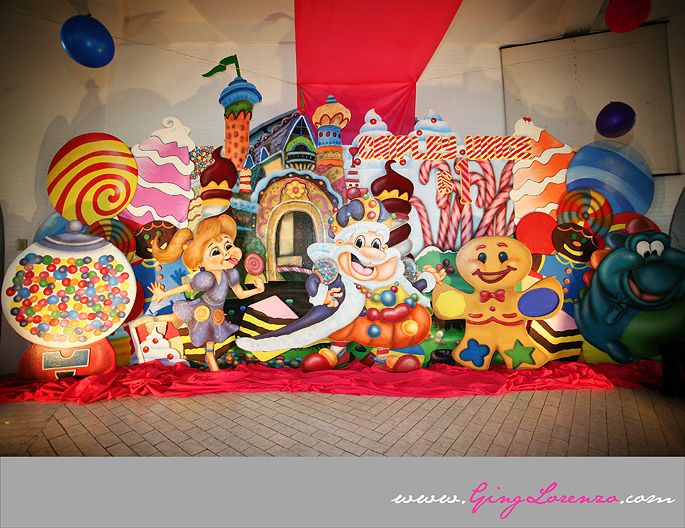 A couple of family shots before the party started.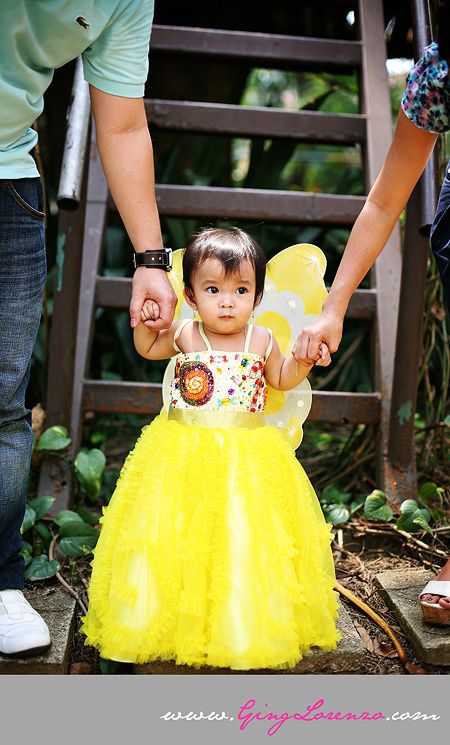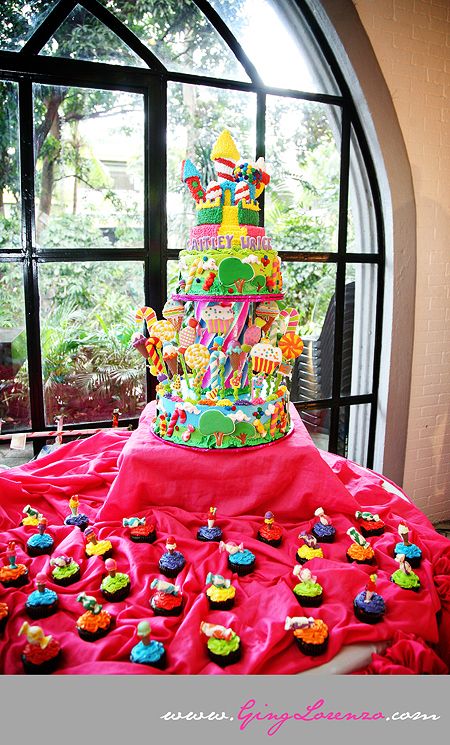 Symond was host/magician for the day.
When all the guests had left, we took a few more shots with Cali and the family.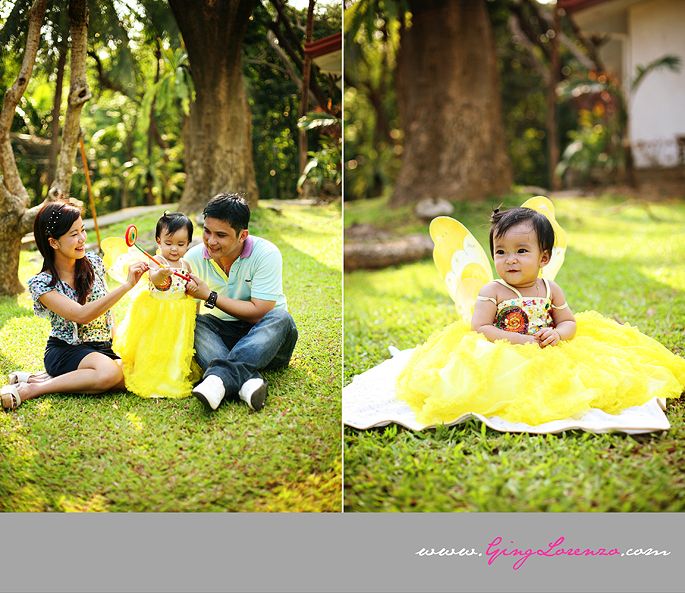 She's supposed to be a fairy, but doesn't she look more like an angel?:)