March 7, 2010
The Blue Leaf
Ruth and Marc are two of the nicest couples I've ever met. I've only heard great things about them from my friend
Ces Kasilag
who photographed little Julia's baptism. And when it was my turn to have the honor of working with them, I was happy to find out that all those things were true.:)
March 7 seemed to be a very popular day for kiddie parties but I was glad I got to work with some of my favorite suppliers like Jhoanne Alone (Polkadots Events), Flooch, and even Warren Camitan who is a talented young photographer and Ces Kasilag's business partner (
Image Warehouse Photography
). Yup, Mommy Ruth made sure Julia got the best for her special day. It was a very hot summer afternoon but the party was fun and colorful and magical. Everybody enjoyed the celebration, including me!:)
Below are some of the photos:
We started the shoot at Ascott where I was able to take photos of the details.
The star of the day getting a superstar treatment.
And there's that lovely smile again.:)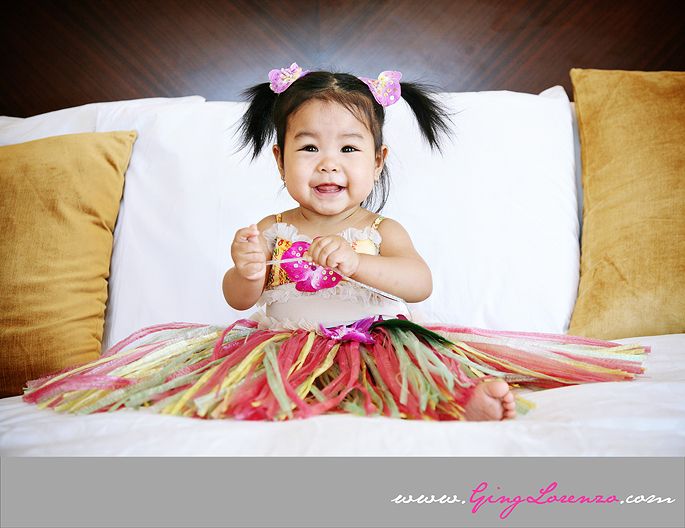 Aren't they such a good-looking family?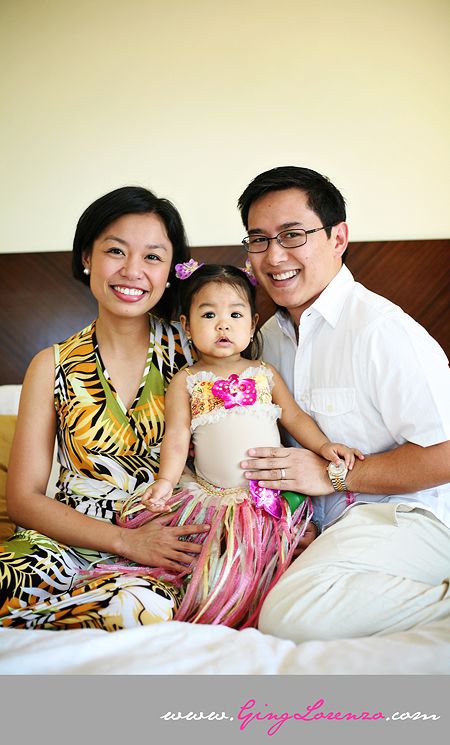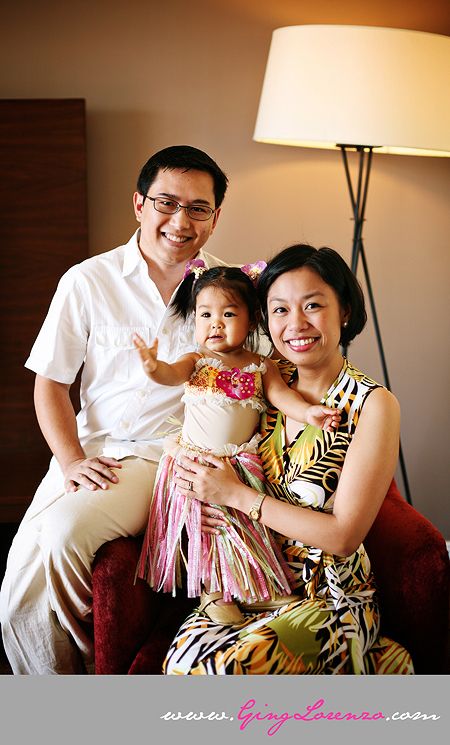 Then we headed to the venue and was greeted with the beautiful venue set-up by Jhoanne Alon of
Polkadots Events
!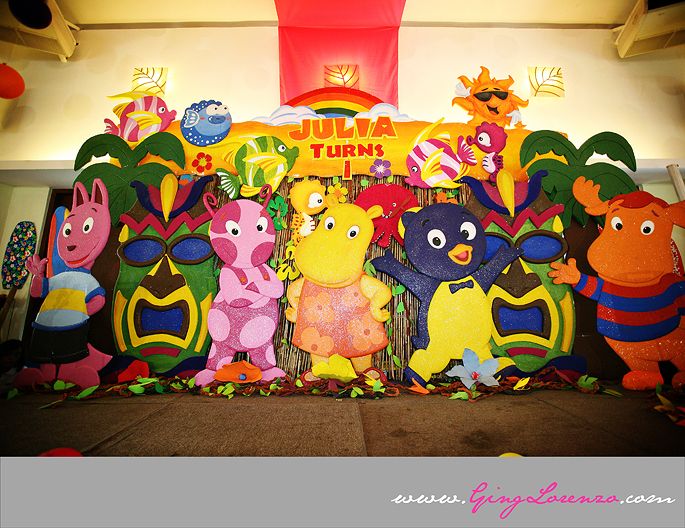 Look at all those colors!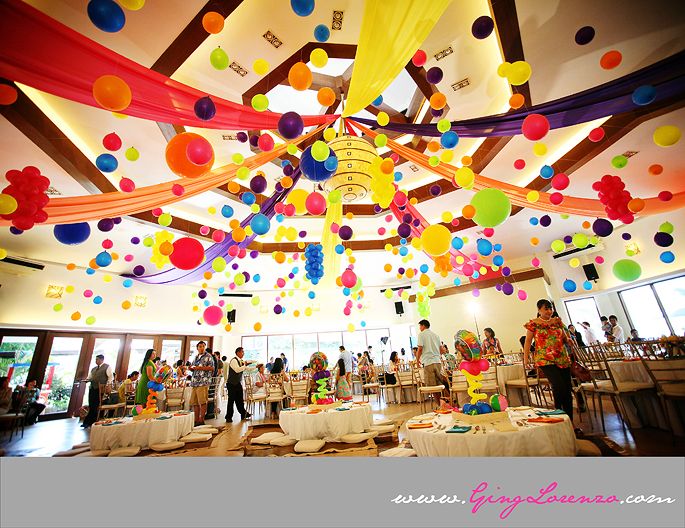 This huge cake? It moved!
Dessert buffet! And they also had Starbucks, Jimini Pizza, Nacho King...and all these other treats for the guests!
Two of the most talented women in the kiddie party industry: Cha the face painter and Jiggles the Balloon Lady!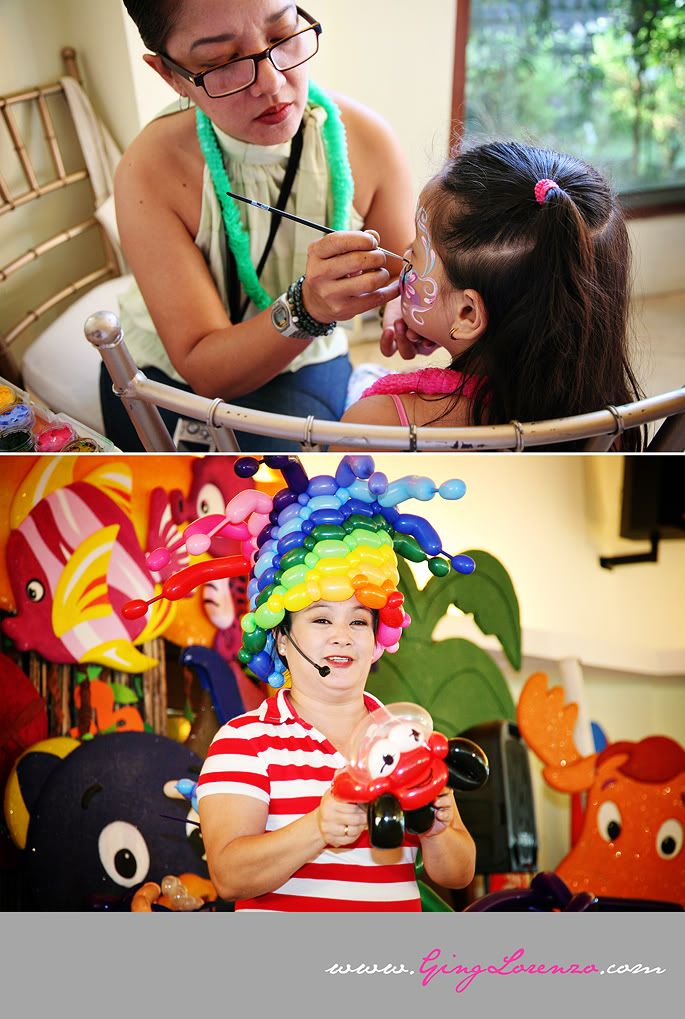 Julia seriously watching her birthday program.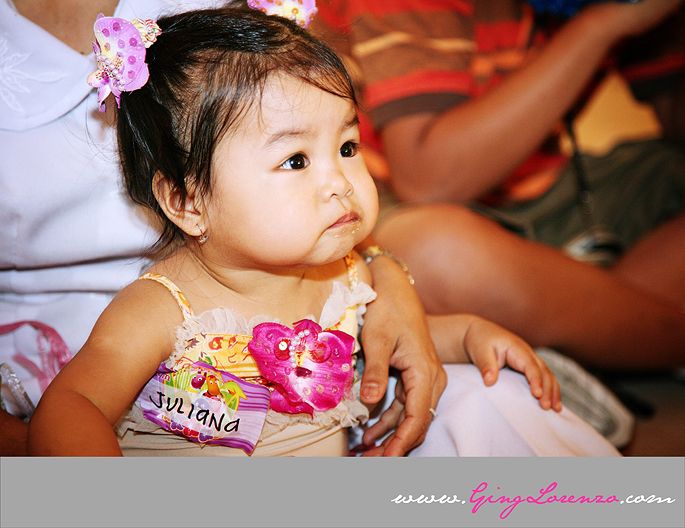 Of course we went outside to take a couple of family portraits.
The sunlight was still pretty harsh, but we still got a few nice shots.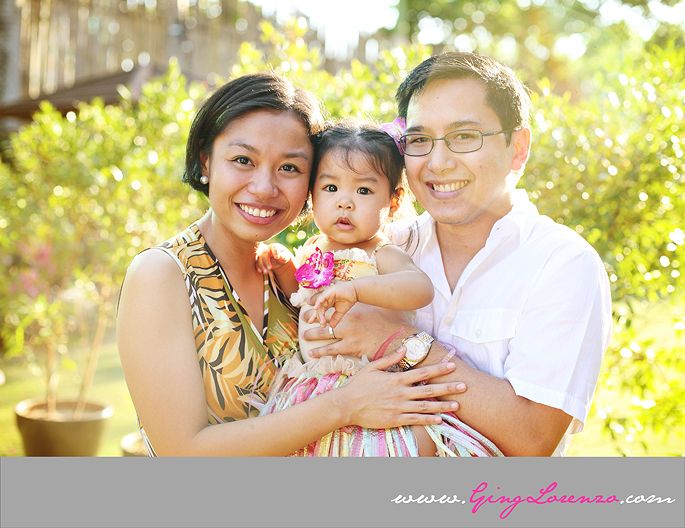 The kids enjoying their prizes.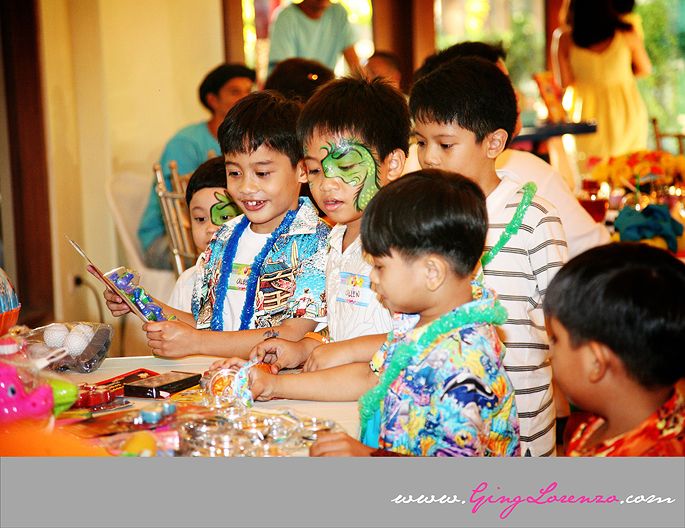 Flooch
was there to do his magic!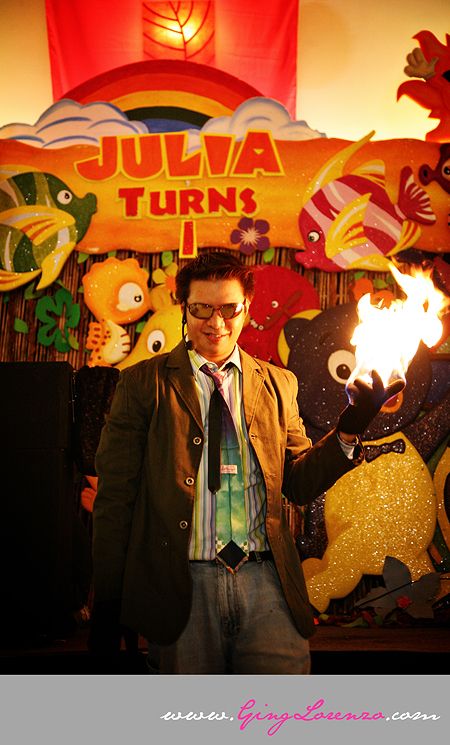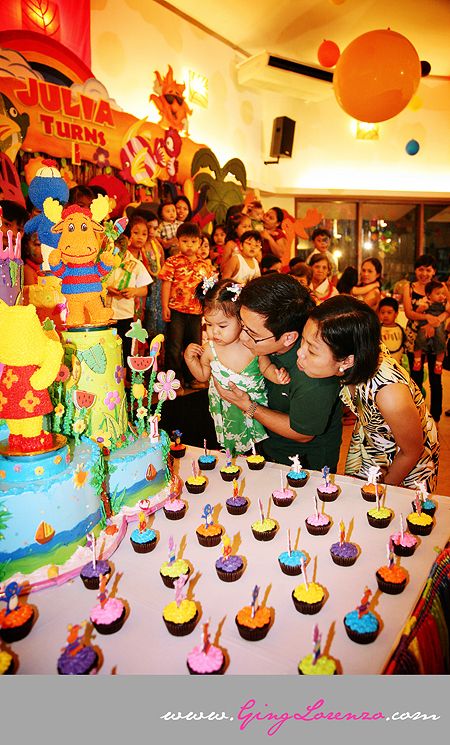 And this was the signature book that I made for Julia using the photos I took during her
pre-event portrait session
.