February 28, 2010
Oceana Event's Place
Party theme: Hello Kitty
My last event for February! It was my first time to photograph an event at Oceana, and I have to say I was impressed! Or maybe I was more impressed with all the details at Mican's grand birthday celebration. The birthday family is based abroad, and they came home just to celebrate their little princess' birthday with family and friends. It was a full house!
Here are some of the photos from the party.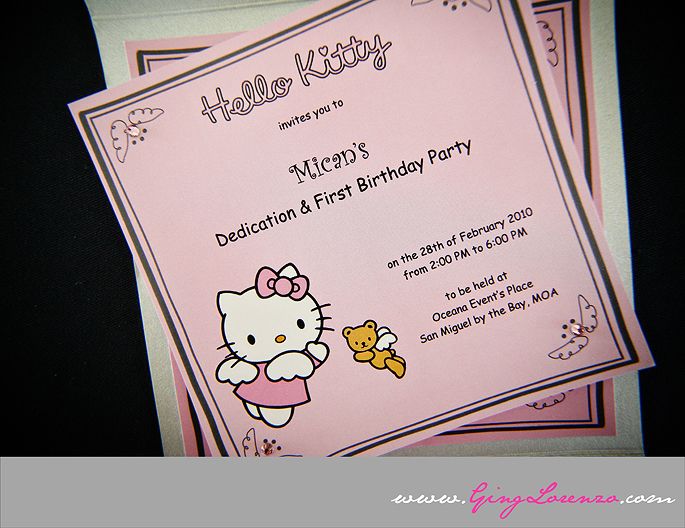 The gorgeous cake with the cute Hello Kitty mini-cakes.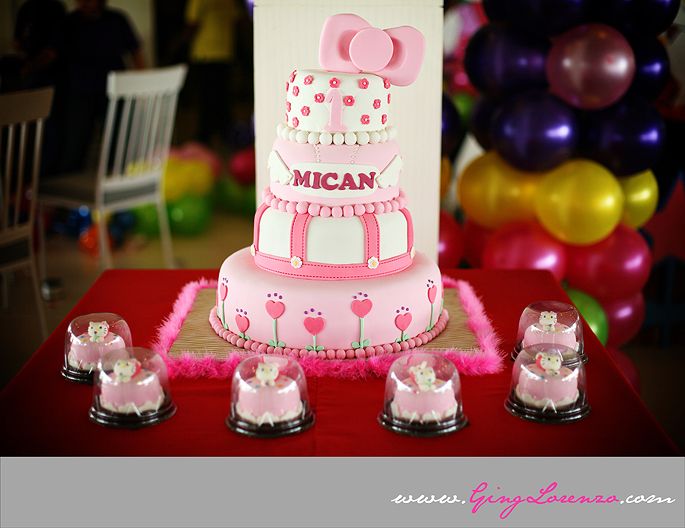 If you want a party this colorful, you will never go wrong with
Kidstar Kastles
(led by the lovely Imma Ongteco)!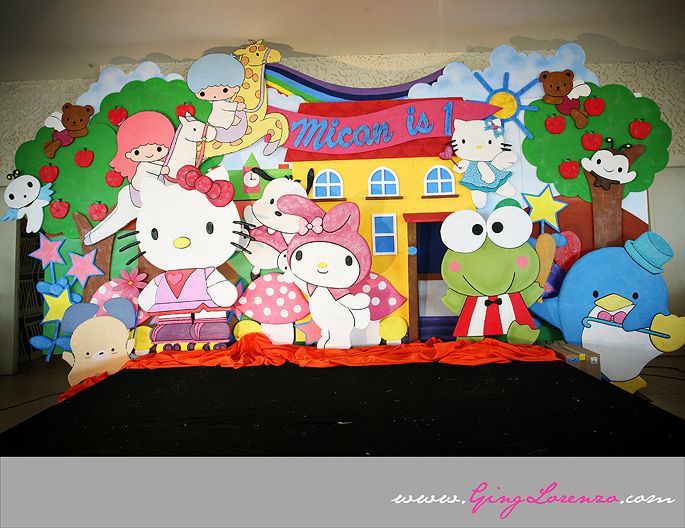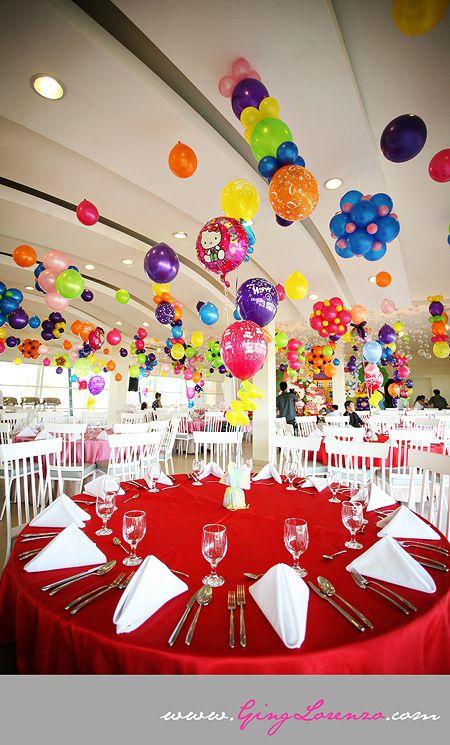 The place looked amazing!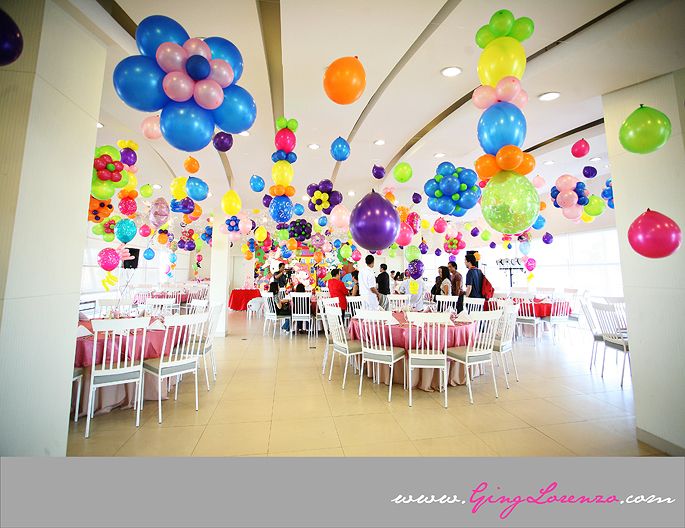 The birthday family getting a bit serious during the dedication ceremony.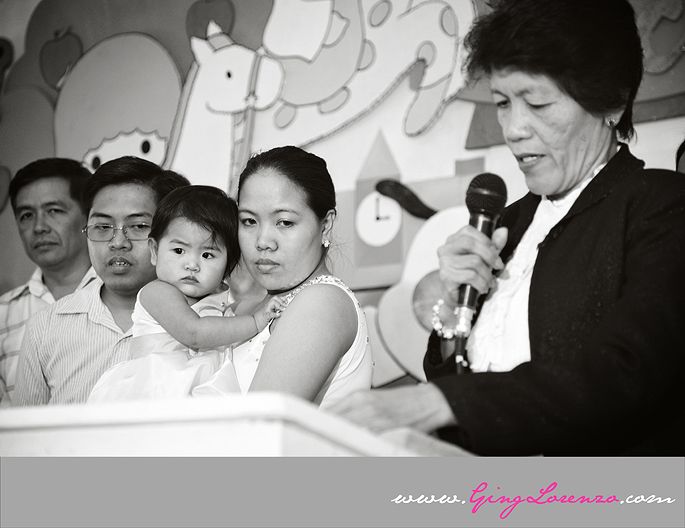 And then of course, we headed out to take a few shots.
Mican didn't feel like posing for my camera yet though.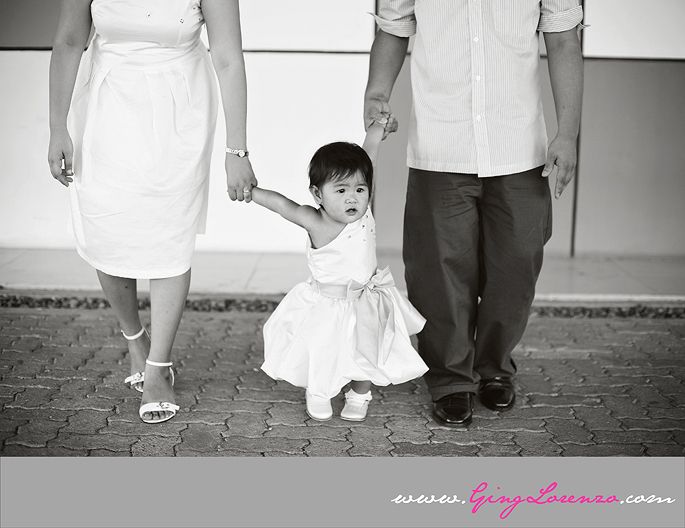 That's Chayno conducting one of the games with the guests.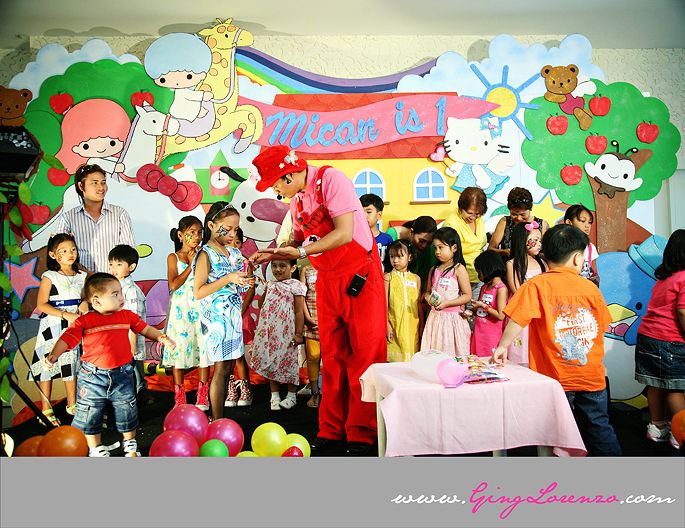 Janis gave Pie and me Hello Kitty white-chocolate-coated Oreo cookies like these. Yummy! Oh and they gave us a mini-cake too, but that went straight to my little nephew Liam.:D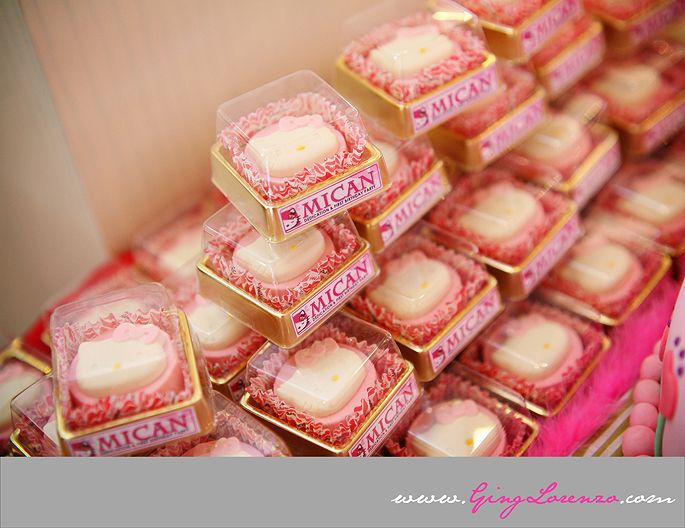 Mican's cute cousin.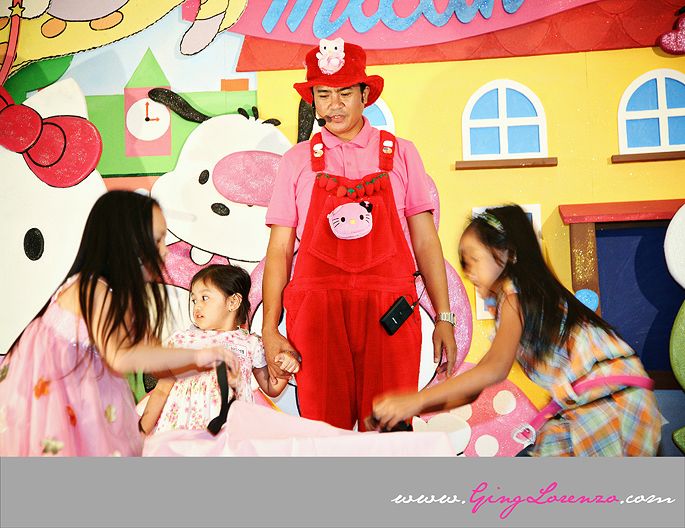 Mommy Janis getting a colorful tattoo.
Towards the end of the party, we tried taking pictures outside again (the light was also prettier by then).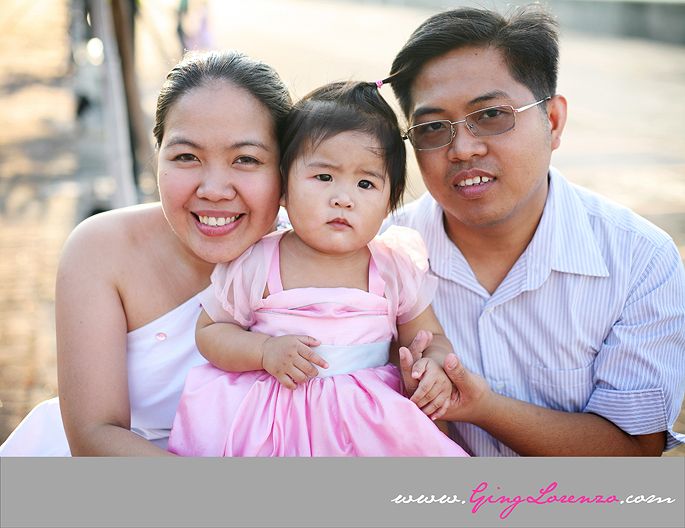 Fortunately, Mican was already in the mood.:)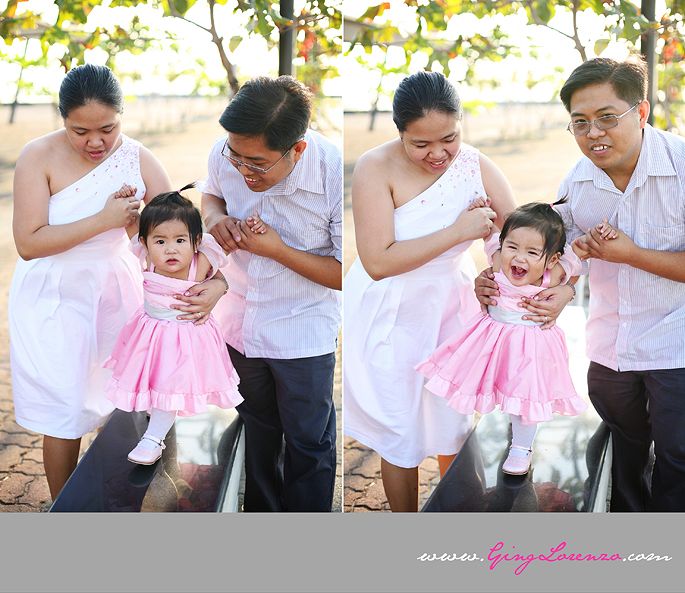 Super cute!