March 23, 2008
Sacred Heart Parish
It's always an honor for me when people who "knew me from before" hire me to photograph their events. JB and Maricel were my colleagues from my old job. They knew me as the
masungit
engineer (Yes, apparently, I've been called that behind my back. Hehehe.), and yet when I started doing my photography, they were among the first people who believed I could actually make something out of it. I took their
portraits
almost two years ago, and I was thrilled when they contacted me a few months ago to photograph their baby girl's baptism. They are now both based in Singapore, and after the baptism, they were finally able to bring Bernice along with them.
It was a scorching hot Easter Sunday when Pete, Pie and I made the trip to Binangonan, Rizal. The church was filled with churchgoers and other families of babies who were going to be baptized. Poor Bernice was very uncomfortable and fussy during the mass, but slept through most of the ceremony.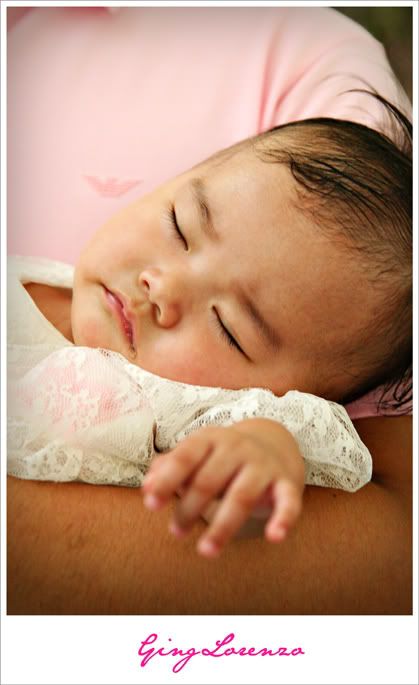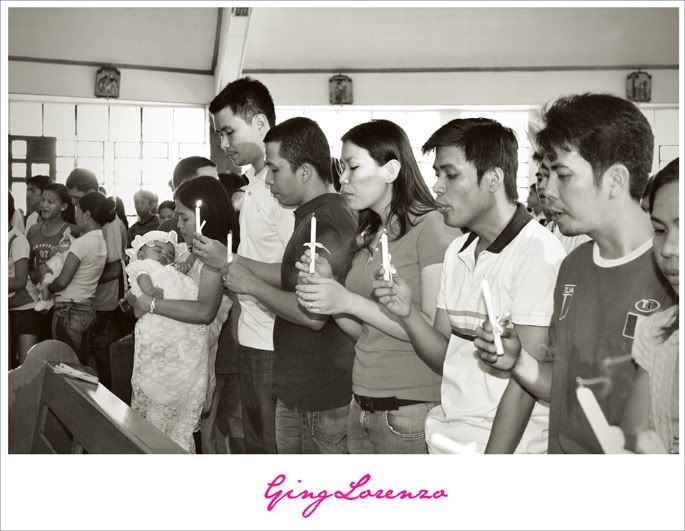 The simple reception was held at Maricel's family's residence. Since we couldn't take as much photos as we would have wanted at the church, we made up for it during the reception. One of the bedrooms had wonderful lighting, and I spent most of my time taking pictures there. I loved it!
Here is a photo of Bernice when she was getting dressed in something more comfortable.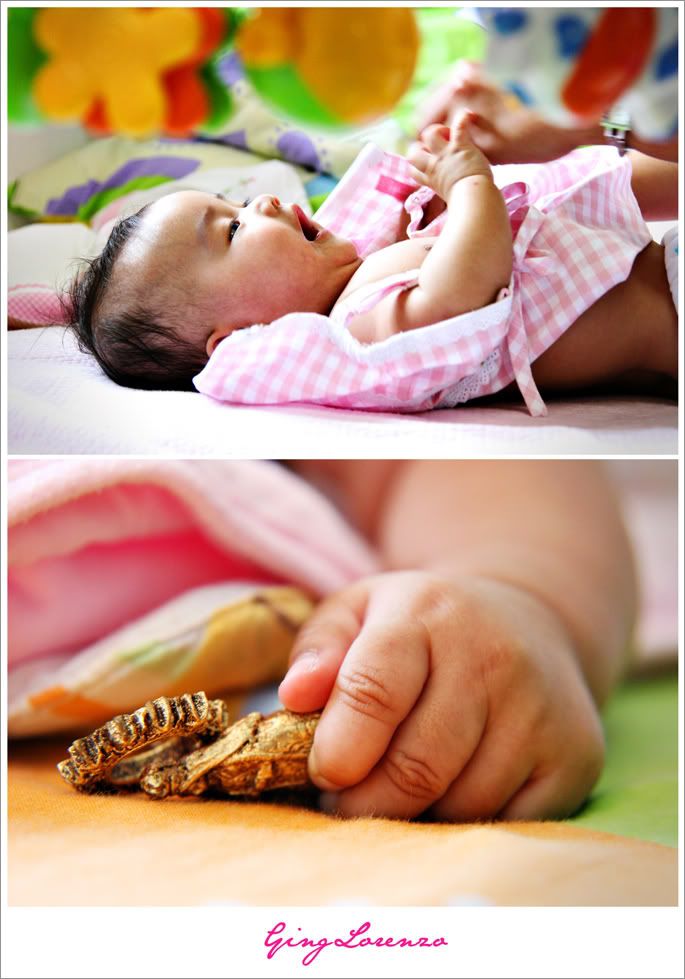 Bernice getting a bit annoyed with the camera. :D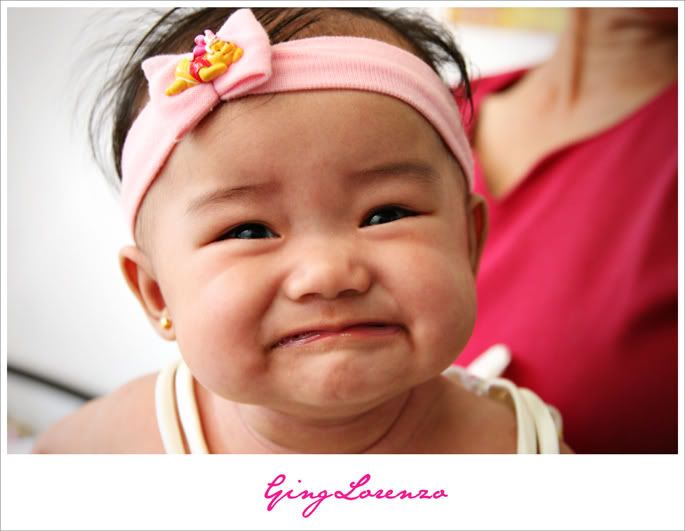 The baptismal outfits.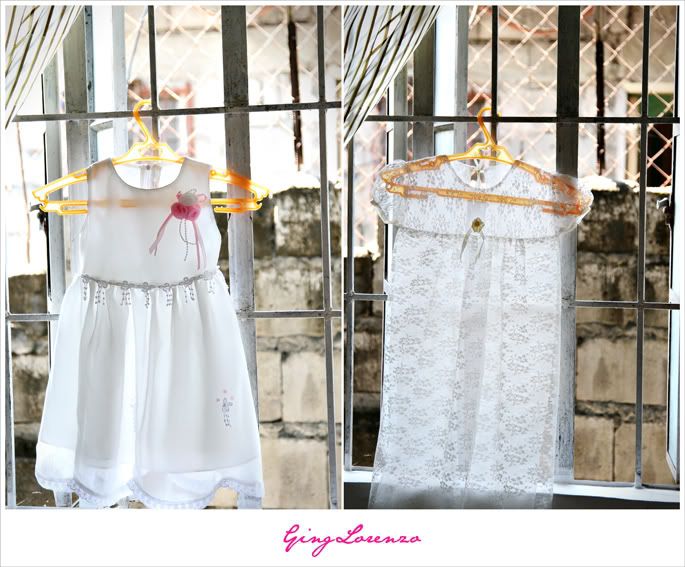 I caught JB having a tender moment with his baby girl.
My favorite photo of the day.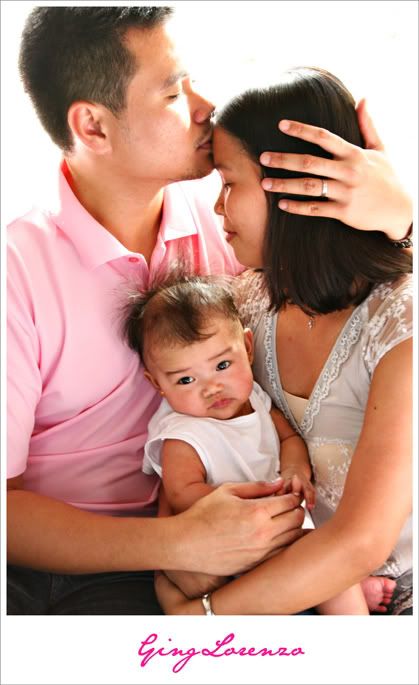 Please click HERE for the online gallery.